Barnard Castle School Choral Society and Orchestra present: Haydn the Creation
About this event
Tuesday 3 December 2019
7pm
Barnard Castle School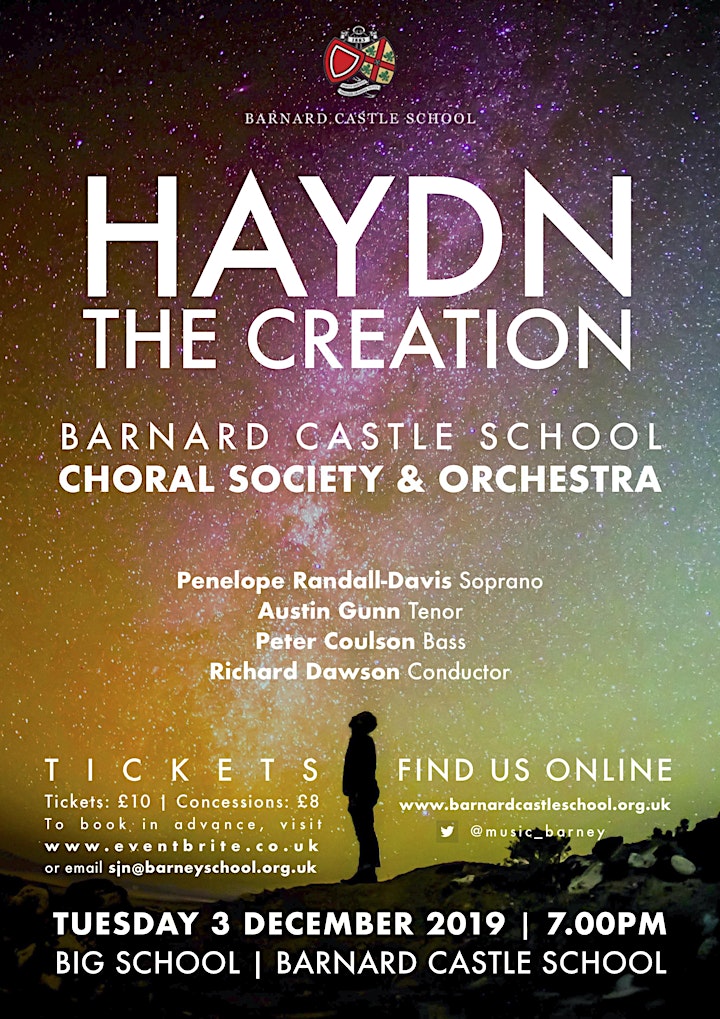 Organiser of Barney Choral Society and Orchestra perform Haydn's oratorio The Creation
This is the official Eventbrite of Barnard Castle School, a leading and longstanding independent school based in Northern England.
All school events, ranging from concerts and drama performances to high profile speaking engagements, will be listed on this platform, so people can book their attendance. 
If you have any enquiries, please email jlp@barneyschool.org.uk or call 01833 696078.