Event Information
Location
Woking United Reformed Church
White Rose Lane
Woking
GU22 7HA
United Kingdom
Description
Looking for a fun way to tone up and sculpt your body?
Need more energy?
Want to build strength and flexibility?
---


BARRECONCEPT SESSIONS ARE LIMITED TO 10 SPOTS PER CLASS SO RESERVE YOUR PLACE EARLY.
DATES (book individual classes or entire series):


Saturday Morning Series
Saturday 23rd September, 10am - 11am
Saturday 30th September, 10am - 11am
Saturday 7th October, 10am - 11am
Saturday 21th October, 10am - 11am (no class on Sat 14th Oct)
Saturday 28th October, 10am - 11am
Saturday 4th November, 10am - 11am
Saturday 11th November, 10am - 11am
Saturday 18th November, 10am - 11am
Saturday 25th November, 10am - 11am
Saturday 2nd December, 10am - 11am
Class Rate: £9 per session (plus Eventbrite booking fee)
10 Class Package: £80 (plus Eventbrite booking fee) - SAVE £16 compared to booking individual classes
What is barre?
Barre training combines the precision of
Pilates
, alignment of
yoga
, technique of
ballet
and strength from
sports
conditioning
to make for a dynamic workout that lifts the butt, tones the thighs, sculpts the arms and burns fat.
Check out this video for more info: https://youtu.be/qFFk5jhAuo8


Why BarreConcept?
BarreConcept is an internationally accredited barre workout method that is taking the world by storm. T
his

low impact, total body workout lifts the butt, tones the thighs,

flattens

the abs and sculpts the arms, whilst protecting the joints.
Small isometric contractions are performed and integrated with an interval training approach that burns fat and improves cardiovascular fitness.
The result? A body that is realigned, rebalanced and works harmoniously and efficiently.
Stretches are performed after each strength section of the class to ensure the muscles are re-lengthened and to create a body that is strong without bulk.
The combined elements of the different methods fuse to form a challenging and exciting workout, which stretches and sculpts muscles whilst burning fat. Balance, strength, stamina, power, flexibility and motor control all improve.
Who is it for?
BarreConcept is for anyone who wants to develop full body tone and strength. Classes cater for all abilities, with the ability to adapt exercises depending on individual circumstances. Exercises are low impact so suitable for most individuals.
How long is the series?
This is a 10 session BarreConcept series, enabling you to hone your practice and really start to feel and see the benefits. With regular practice, you'll start to notice a real difference in your muscle strength and activation.
The10am Saturday morning class follows straight after the9am Pilates Matwork class.
Class Duration: 60 minutes.
Can I attend individual sessions rather than the whole series?
Subject to capacity, you may be able to attend individual sessions instead of the whole morning or evening series. It is, however, recommended that you attend a full series for optimal results and to really track your progression.
How many people are in a class?
Classes are limited to 10 participants to ensure proper care and attention is given to everyone. This allows a more personalised approach and the ability to check / correct technique so participants get the most out of each workout – plus the education and confidence to exercise on their own.
What do I need to bring?
Please bring your own mat/towel and a bottle of water.
BarreConcept is predominantly a 'standing up' workout but it is best done with bare feet or grip socks. There is no impact on joints so sports shoes are not required.
What people are saying
"I attended a series of Abi's barre classes having never done barre before. Abi is an engaging, knowledgeable and fun instructor - immediately I felt at ease. The sessions left me feeling invigorated and toned. Really looking forward to the next series." – Leigh
"Absolutely loved Abi's classes! She is always positive and really encourages you along during the difficult parts. I've really noticed a difference with my core/back strength since the classes. Thank you!" - Michelle
"I love going to Abi's class; she is so enthusiastic that she carries you along with her; she gives clear and easy to follow instructions both to the class in general and to individuals when necessary. I find the classes have increased my balance, flexibility and general fitness." - Anne

"A really great workout for the whole body using ballet, resistance, Pilates and yoga techniques. Abi is quietly encouraging and makes it an enjoyable and friendly atmosphere. A definite recommendation for those who do not enjoy lots of jumping around to get fit. You'll look forward to the next class for sure. Excellent." - Gina

"I really enjoyed Abi's barre lessons. The workout was tough but being in the class motivated me to keep going – and the satisfaction of knowing I had completed it was brilliant." ­– Vicki
"After I began being troubled with an arthritic ankle 2 years ago, someone recommended Pilates and Abi to me. Her classes have made a big difference not only helping to build up muscle strength to the ankle, but generally toning up my joints which hitherto were unduly stiff. Abi teaches her well-planned routines in a relaxed, non-competitive atmosphere which enables everyone to strive and reach their individual potential within the class. Abi is a lovely lady who makes the whole experience rewarding and enjoyable." - John
Abi's barre class is a great way to have a full body workout in a focused yet relaxed way; I am particularly grateful to her for constantly reminding the class of posture, breathing, etc. or giving alternatives as necessary as part of her normal class instruction which I find really useful - I have to say I enjoy her class more than any other class I have attended. Highly recommend her classes.
Having had a recent operation, I am really pleased that Abi has helped with my confidence in getting back into a fitness regime and do believe her class has benefited my balance and general wellbeing; really looking forward to the next series.
- Sally

"Not having done any exercise for a long time and being the wrong side of fifty, I was a little dubious I would be able to cope. I found the classes very enjoyable and could feel the benefits almost straight away (without any of the agony I have suffered with previous exercise!). I would recommend this exercise to anyone, even if you are suffering from arthritis or back pain as it really seems to help." – Alison
"Abi's barre class was fun and challenging. I learned good techniques to achieve a full body workout in a new way. Definitely keen to do more of this!" -
Suzie
"I loved the class and was introduced to Barre by a friend who lives in the US - since she's been doing it, her body has totally changed so I was keen to give it a go. I found the classes relaxed and fun and loved all the work on legs - where i need it most - with upper body getting a workout just by holding arms up the whole time!" - Lucia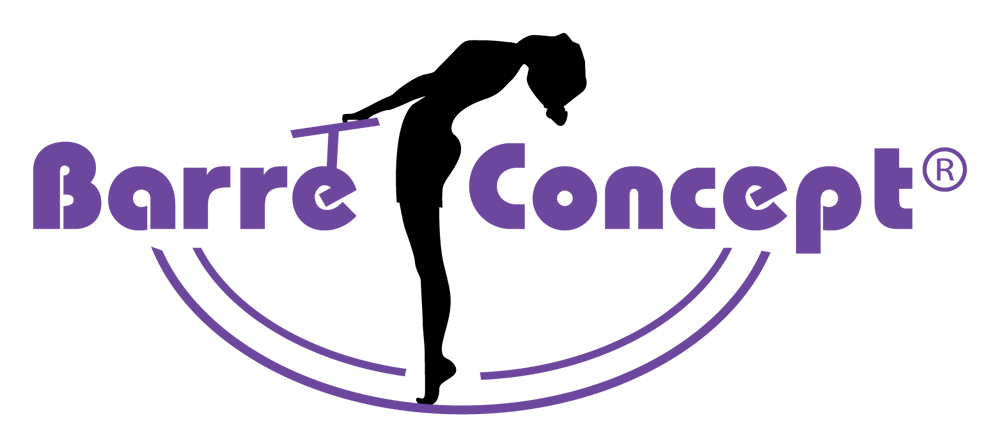 Date and Time
Location
Woking United Reformed Church
White Rose Lane
Woking
GU22 7HA
United Kingdom