This is the final day conference in our barrows series, which focuses on the archaeology of the Yorkshire Wolds.
About this event
The Yorkshire Wolds is synonymous with prehistoric barrows, from the Neolithic, Bronze Age and Iron Age, to early medieval re-use of these iconic monuments. In the last of our 'barrows' conferences, the Prehistoric Society celebrates this iconic landscape: antiquarian histories of investigation; the latest research on the barrow makers, their origins, funerary rites and grave goods; new methods of recording and analysing funerary monuments, and the public, creative value of this extraordinary heritage.
This year's dayschool is free, although participants can make a donation by selecting the 'Donation' ticket option. The Zoom link will be made available to participants after registering.
*UPDATED* Programme
09.50: Conference opens online
10.00: Welcome & introduction, President Clive Gamble with Julie Gardiner and Melanie Giles
10.15: Danes Graves: a story of two antiquarians on the Wolds, Melanie Giles, University of Manchester
10.45: Duggleby Howe,Alex Gibson, University of Bradford
11.15: Coffee break
11.30: Tracing mobility at the edge of the Wolds, Derek Hamilton, SUERC, University of Glasgow
12.00: Up close and personal with the people of the Wolds, Sophie Adams, University of Glasgow
12.30: Discussion
13.00: Lunch break
13.45: Iron Age Barrows in the landscape: recent research on the Arras Culture of eastern Yorkshire, Peter Halkon, University of Hull
14.15: Anglo-Saxon re-use of barrow mounds, Duncan Sayer, UCLAN
14.45: Tea break
15.00: New methods for recording barrow excavations, Dominic Powesland, Landscape Research Centre 15.30 The Archaeology of the Wolds and its Public Value, Neil Redfern, Council for British Archaeology & York Archaeological Trust/Historic England partnership 16.00 Discussion
16.15: Afterthoughts, Rose Ferraby, independent artist and archaeologist 16.45 Close
(Image: The Folkton Drums, ©Rose Ferraby)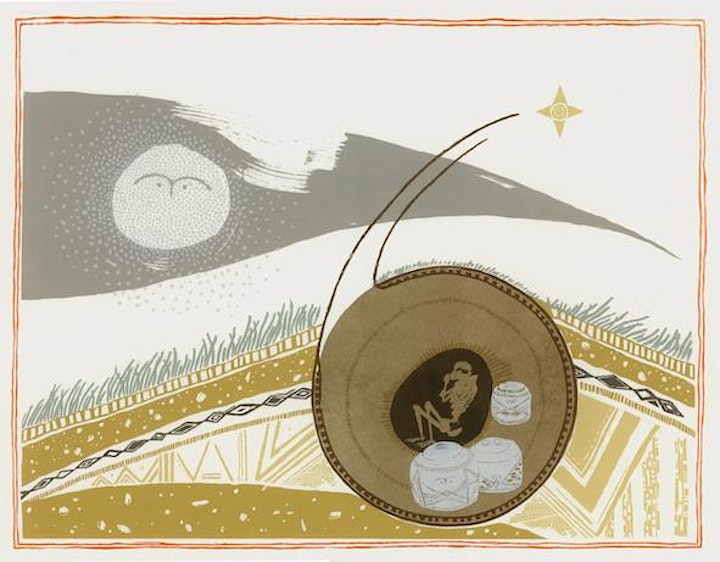 Organiser of Barrows of the Yorkshire Wolds: Prehistory, Inspiration and Legacy