Description
PLEASE NOTE THAT BASECAMP 2017 IS NOW FULL, AND WE CANNOT ACCEPT ANYMORE ATTENDEES.
We're sorry if this is disappointing, but there is always next year. The best way to find out about Basecamp and note when tickets go on sale is to join our facebook group. https://www.facebook.com/groups/foebasecamp/
---
Do you want to be part of a movement of people who make change happen? Basecamp is back for its fourth year and is still the best place to get organised and have fun together.
Basecamp is a three day environmental festival, offering a mix of training sessions, interesting talks on a variety of topical subjects, creative workshops, great music, fantastic food and new friendships, all set in the heart of the beautiful Peak District.
We're thrilled that for Basecamp 2017, the keynote lecture will be given by Hahrie Han, award-winning author of How Organizations Develop Activists: Civic Associations and Leadership in the 21st Century.
Basecamp is for everyone, from seasoned campaigners to interested people with big hearts. If you care about environmental and social justice issues, want to come up with creative solutions to the planet's problems, and have fun along the way, then Basecamp is for you.
Check out the below video filmed at Basecamp 2016 to get a feel for the weekend: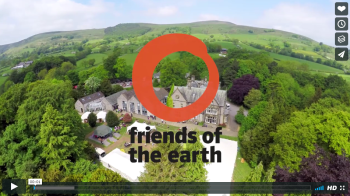 We're so excited that this year the Patagonia Worn Wear team will be joining us at Basecamp, and they'll be offering a free clothing repair service throughout the festival. They'll do their best to repair any brand, any item all in the name of reuse and repair. So please bring any of your treasured items of clothing that need a bit of TLC or patching-up.
FAQs
How can I contact the organiser with any questions?
Any questions about Basecamp, drop us a line - gettogether@foe.co.uk
Are there tickets for unwaged delegates?
We have a limited number of free places at the event for unwaged people who are Local Group members, including food and accommodation. Subsidies do not include travel, but if travel cost is a barrier to your attendance, please let us know on your booking form. Tickets are first come first served, please contact lucie.gagniarre@foe.co.uk
Can I donate to Basecamp?
You'll see that there is a donation box in the booking form above. Please consider, if you can, using this box to add a donation to your ticket price, or if you can't come but want to support the event. It helps us keep Basecamp cheap for those that need it to be so, and to offer free places to those who wouldn't otherwise be able to come.
What about access needs and personal requirements?
We offer a number of accessible rooms and prioritise accommodating those with access and personal needs in the most suitable accommodation. We would be grateful if you could think about any access needs or personal requirements and let us know when booking. This includes room shares, e.g. couples, families etc.
How do I get to the Basecamp site?
There is some more information about travel, including our coaches from London and Sheffield, and the regular shuttles from Hope Station, in the email you will receive when you have booked.
Can I bring my children?
Of course! Basecamp is a kid-friendly event and you can be sure your children will have an amazing time with the wonderful team of professionals from the Ladybird Project.
Organiser of BASECAMP 2017: An environmental activist's wonderland.
Friends of the Earth is an international community dedicated to the protection of the natural world and the wellbeing of everyone in it. We lead campaigns, provide resources and information, and promote alternative solutions, connecting more than two million people in 75 countries.
friendsoftheearth.uk