Sales Have Ended
Registrations are closed
MAKE SURE YOU DON'T FORGET YOUR PHOTO ID AS YOU WILL NOT BE ALLOWED IN WITHOUT ONE
Sales Have Ended
Registrations are closed
MAKE SURE YOU DON'T FORGET YOUR PHOTO ID AS YOU WILL NOT BE ALLOWED IN WITHOUT ONE
Description
GET YOUR FREE QUEUE JUMP TICKET FROM http://bashmentandchillsep2016.eventbrite.co.uk

We've all been there before (don't lie !) It's Friday evening and you're bored at home, you already had:
1 desperate attempt to find something good on TV
2 of your besties calling you to moan about their boyfriend/girlfriend/exs (or whatever else)
3 Dodgy "Netflix & Chill" attempts thrown !
But tonight you're not having none ! As you're getting antsy you come to thing "Oh well I'd rather go out and release my inner beast on the dancefloor !"
Wait a minute, we have exactly what you need …
Get Mad Entertainment presents … Bashment & Chill !
A Monthly Dancehall night to unwind your mind & soul from London fast paced life.
For each edition we will have a different Warm up & Special guest DJ + Dj Shakit as your resident Dj
Expect a predominance of Dancehall but not only!
Soca / Reggae / Afrobeat / Hip-Hop / R&B & Club Anthemz are also on the menu
On the 30th of September - Dj Christo & Deejay Dee will be the specials guests


When ?
Every last Friday of the Month from 10pm to 3.30am
Where ?
At the 1st floor of the very famous "Dogstar" located just 5mn walk from Brixton station
How much ?
Free before 10pm then £5 all night – Pay at the door
Important Notes !!
The venue operate a very strict "NO ID NO ENTRY" policy so make sure to bring yours !
The dogstar is a very busy venue and the queue can get quite long however if you get one of our Fast queue you will be able to jump the queue !
See you there !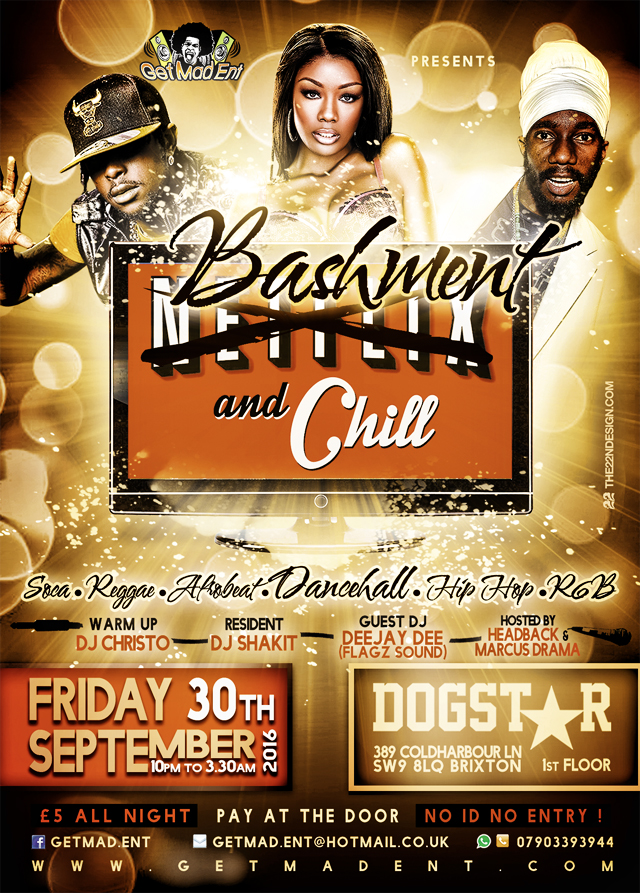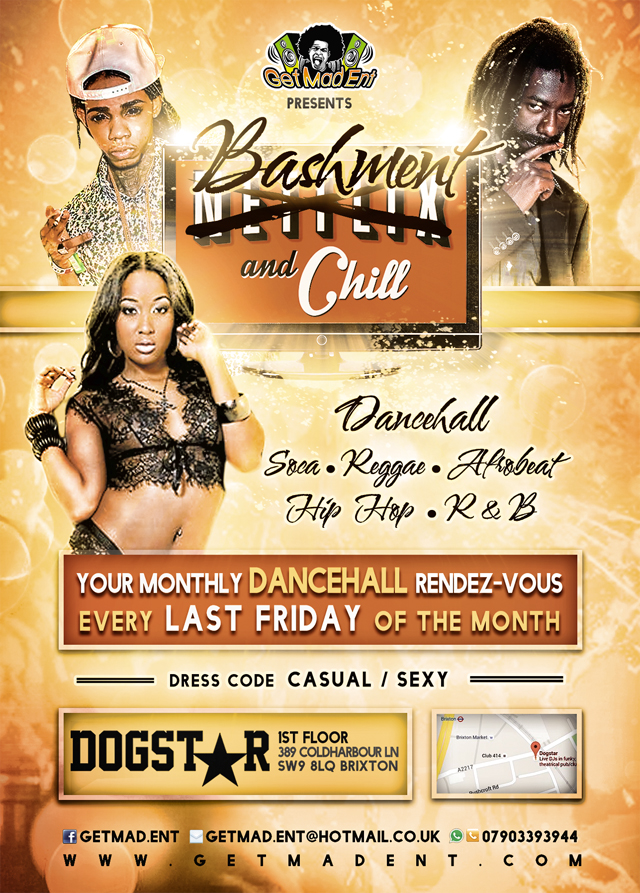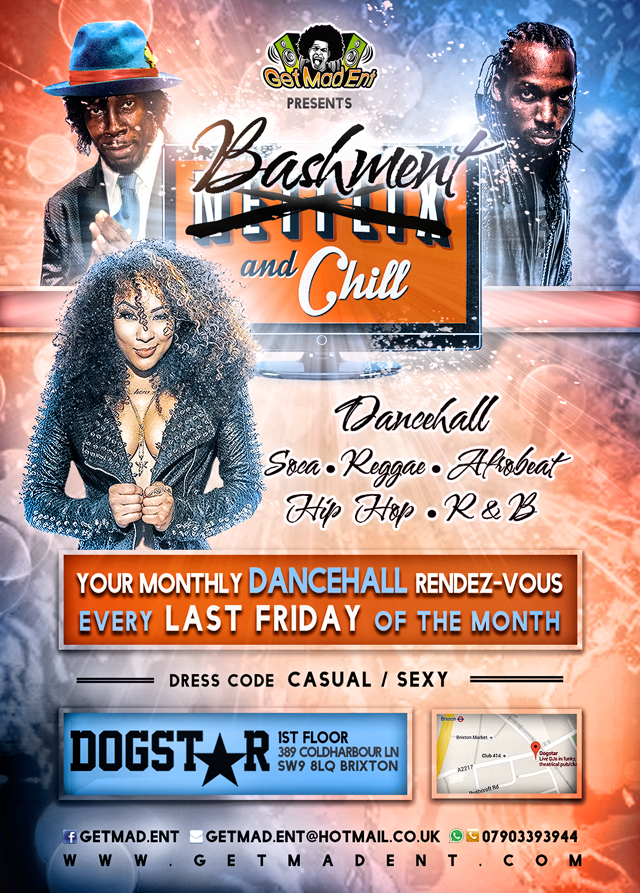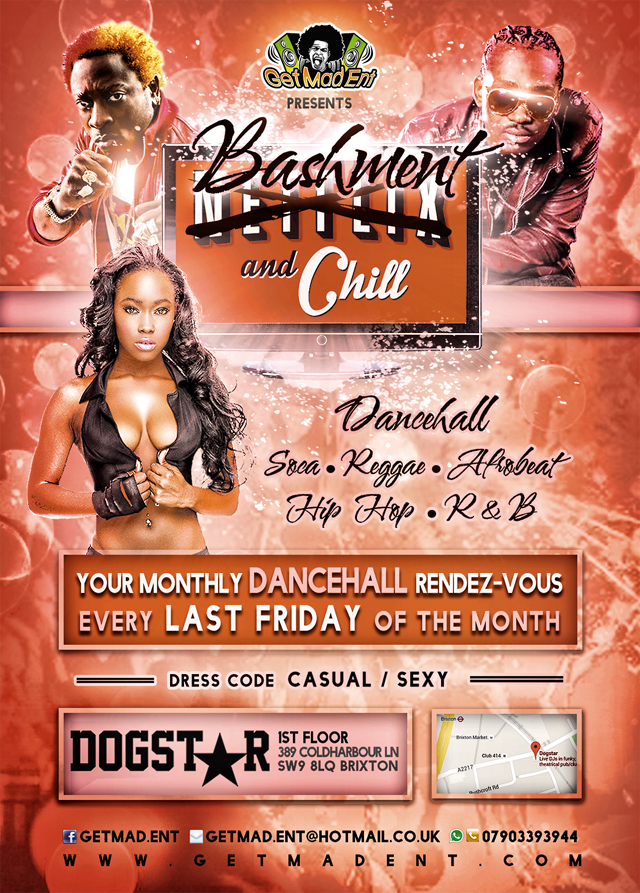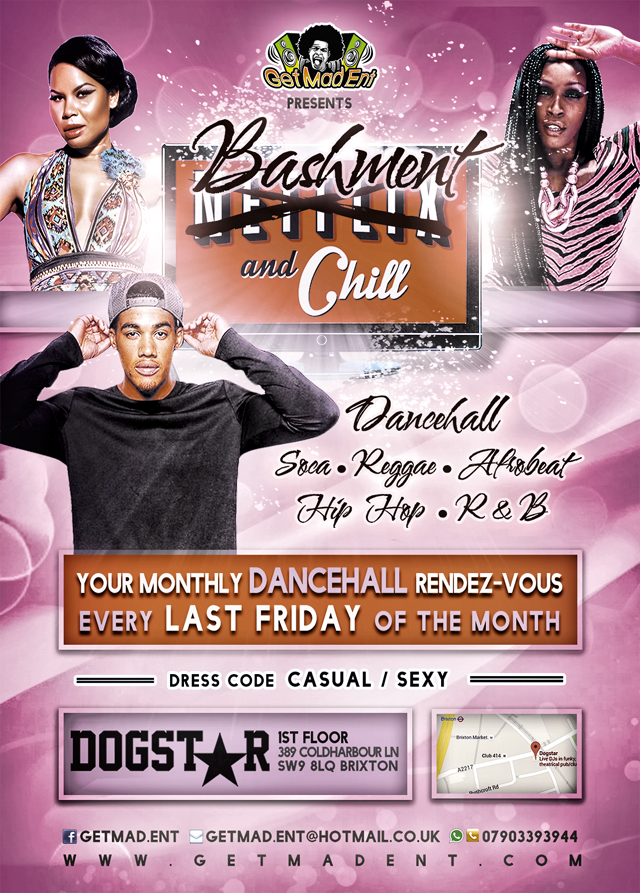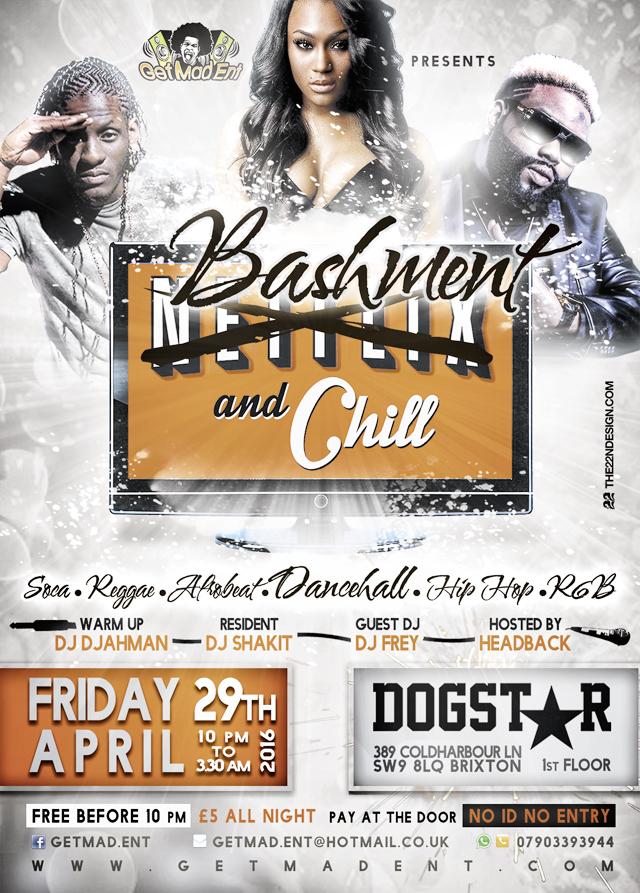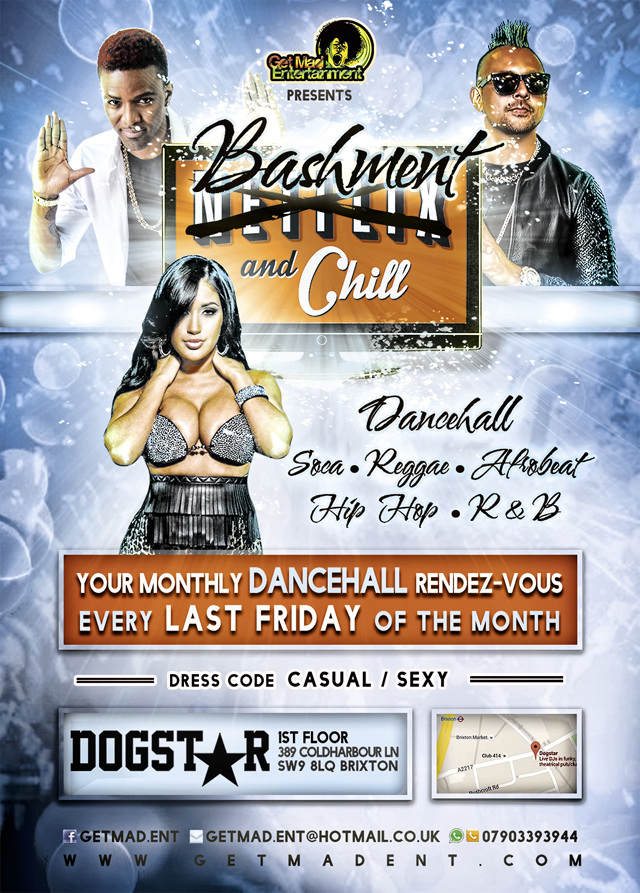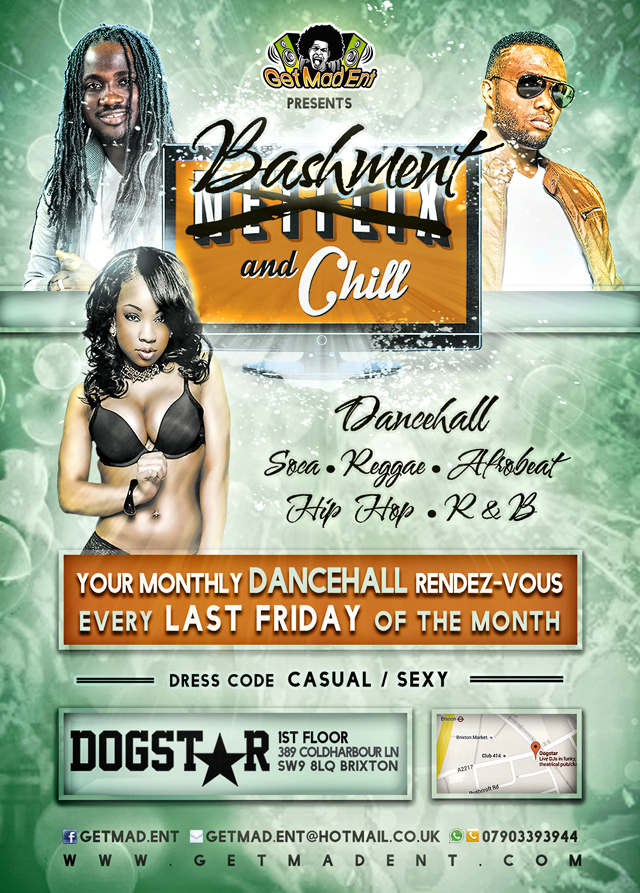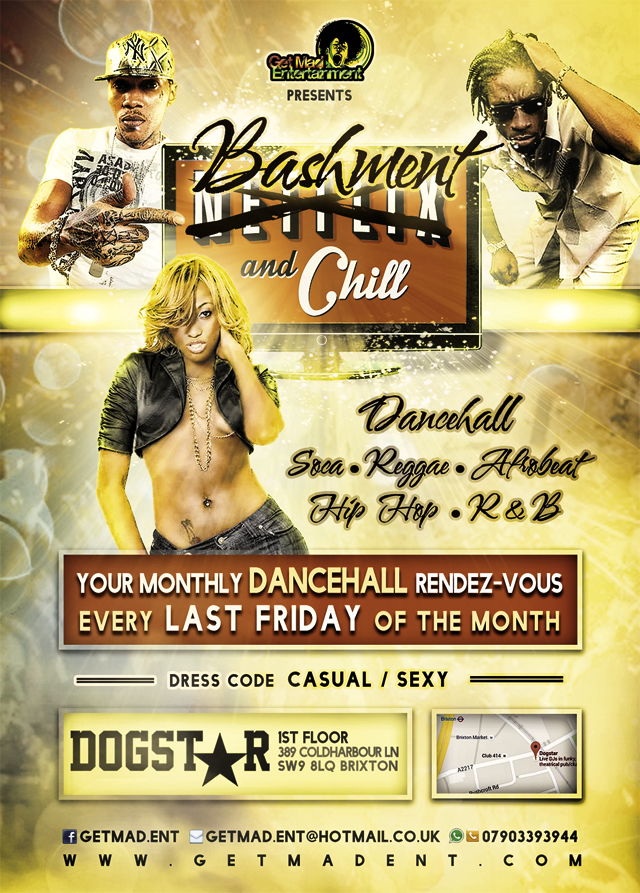 ----------------------------------------------------------------------------------------------------------------------------------------------------------------
Next Editions:
30th September 2016