Sales Have Ended
Registrations are closed
Thank you for registering for this unique opportunity of a one-day workshop focused on oral biopharmaceutics and the science of oral absorption delivered by a mix of industrial and academic experts in oral biopharmaceutics with many years of experience. The APS look forward to meeting you. Any questions please email events@apsgb.org
Sales Have Ended
Registrations are closed
Thank you for registering for this unique opportunity of a one-day workshop focused on oral biopharmaceutics and the science of oral absorption delivered by a mix of industrial and academic experts in oral biopharmaceutics with many years of experience. The APS look forward to meeting you. Any questions please email events@apsgb.org
About this Event
The APS are pleased to announce a unique opportunity of a one-day workshop focused on oral biopharmaceutics and the science of oral absorption delivered by a mix of industrial and academic experts in oral biopharmaceutics with many years of experience.
Topics covered include
• Basic fundamental principles of oral biopharmaceutics
• Impact of small molecule physicochemical properties
• Biopharmaceutical properties on oral bioavailability
• Gastrointestinal physiology
• Basic pharmacokinetics principles
• Biopharmaceutical classification scheme
• Biomodelling tools to predict oral absorption
• Regulatory biopharmaceutics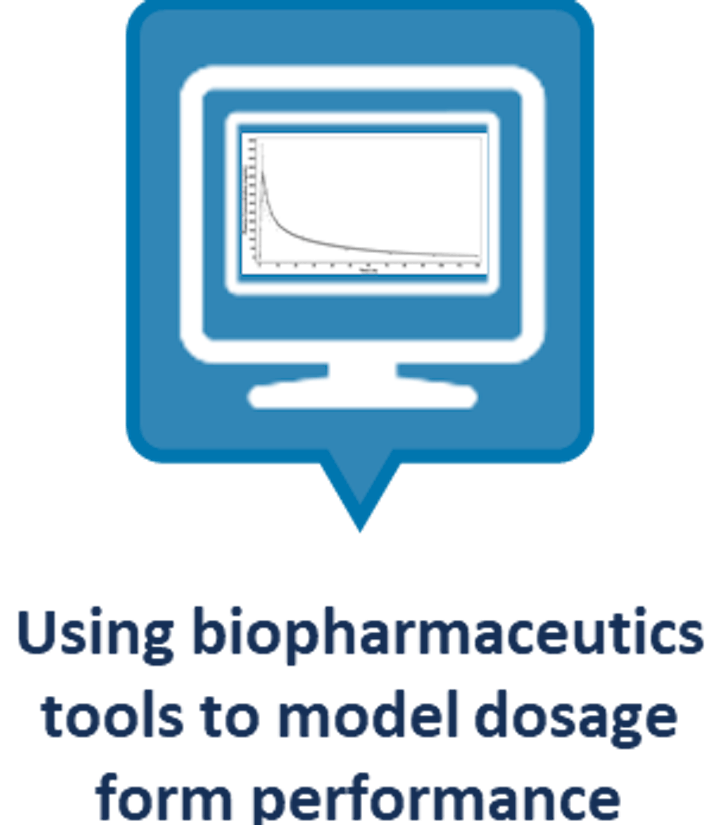 Speakers are from large pharma, biotechnology companies, contract research organisations, University of Birmingham and the University of Bath,, Univerisity of Strathclyde, University of Huddersfield
Mark McAllister Mark is the Drug Delivery Group Leader at Pfizer, UK.
He was co-lead for the Orbito network, a project that aimed to enhance understanding of how orally-administered drugs are taken up from the gastrointestinal tract into the body, and apply this knowledge to create new laboratory tests and computer models that will better predict the performance of these drugs in patients
Ibrahim Khadra Ibrahim is a Lecturer at Strathclyde University and has extensive experience in the development of oral dosage forms, analytical methods, pharmacokinetics and regulatory affairs within the pharmaceutical industry and academia.
Chris Roe Chris is a Senior Research Fellow at Quotient Sciences who has previously worked at AstraZeneca. He has experience in early pharmaceutical product development.
Nikoletta Fotaki Nikoletta is a Reader at the University of Bath. Her research is focussed on the development of in vitro screening tools and associated softwares for predicting oral absorption, the assessment of the impact of changes in drug substance properties and changes in the formulation process on bioavailability , animal models for predicting absorption, and in vitro-in vivo correlations/ in vitro-in vivo relations.
Hannah Batchelor Hannah is a Senior Lecturer at the University of Birmingham. Her research focuses on the design and manipulation of medicines to create age appropriate drug formulations to maximise clinical efficacy in paediatric patients. This encompasses pharmaceutical science as well as clinical evaluations of medicines administered to children.
Alison Wilby Alison is Director of Modelling and Simulation at Quotient Sciences, Nottingham and has over 20 years' experience in the pharmaceutical industry. She has worked in modelling and simulation for over 5 years, previously having worked initially in large pharma (AZ) and then as a DMPK consultant. Her expertise centres around constructing and utilising PBPK models to deliver intelligent solutions to drug product development challenges.
Paul Dickinson Paul is Director of Product Performance at Seda, UK. Paul has held several senior science leadership roles in Academia and Large Pharma. These roles focused on applying the best science in projects to ensure optimal product performance in the patient, thus bridging pharmaceutical and clinical disciplines.
Hamid Merchant Hamid is a Subject Lead at the Department of Pharmacy, University of Huddersfield. He has a formulation sciences background with extensive experience both from industry and academia. He has a particular interest in drug delivery research at the interface of gastroenterology. His clinical knowledge and expertise in pharmaceutics helps students to understand the clinical and therapeutic principles underpinning the science of dosage form design.
There will be many opportunities to network and talk with the speakers. A compound example will be integrated within all presentations and used to build an example of a biopharmaceutics risk assessment. This will be discussed in a round table format and will allow attendees the opportunity to question how biopharmaceutics data can be used to define key risks for oral product design and development.
Workshop Programme
0830 Registration and coffee
0920 Welcome, Introductions and Biopharmaceutics Basics
Mark McAllister, Pfizer
0940 Physicochemical Properties for Biopharmaceutics
Speaker: Ibrahim Khadra, University of Strathclyde
1020 Biopharmaceutical Properties (e.g Permeability)
Speaker: Chris Roe, Quotient
1100 Tea & coffee
1120 Dissolution
Speaker: Nikoletta Fotaki, University of Bath
1200 Gastrointestinal Physiology
Speaker: Mark McAllister, Pfizer
1240 Lunch
1340 Basic Pharmacokinetics Principles
Speaker: Hamid Merchant, University of Huddersfield.
1420 Biopharmaceutical Classification Scheme (BCS)
Speaker: Hannah Batchelor, University of Birmingham
1500 Tea & coffee
1520 Biomodels and simulations
Speaker: Alison Wilby, Quotient
1600 Regulatory Biopharmaceutics
Speaker: Paul Dickinson, SEDA
1640 Team based review of material covered
1720 Closing remarks