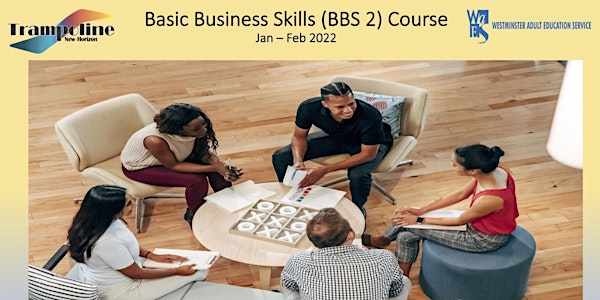 Basic Business Skills (BBS 2): Marketing, Operations, Finance Management
Event Information
Location
Victoria Library
160 Buckingham Palace Road
London
SW1W 9TR
United Kingdom
A 3-part course to help early stage start-ups (0 - 36 months) to learn about basic Marketing, plan their Operations and manage their Finance
About this event
The Basic Business Skills course is divided in 3 sessions and all sessions run on Wednesdays:
• Session 1, 12th Jan 22 - Essential Marketing: this will help you undertake a simple Market Research, identify your Target Market, understand the concept of Marketing Mix and how to apply it to your business offer, optimise your Sales Potential (on and off-line), and survive and grow post-pandemic.
• Session 2, 26th Jan 22 - Operational Planning: this will help you identify factors that can impact your business operations and learn how to manage, improve and mitigate them, identify the resources you'll need to run your business, identify and learn how to mitigate risks and challenges, and learn how to innovate in your sector or industry.
• Session 3, 9th Feb 22 - Financial Planning and Management: the session will help you develop skills for Budgeting, Bookkeeping, Cashflow Forecasting, Plan and identify ways of securing finance for your business, manage them more efficiently and mitigate possible risks.
To complete the course, we strongly recommend that you attend all three sessions. Please select all 3 dates when registering.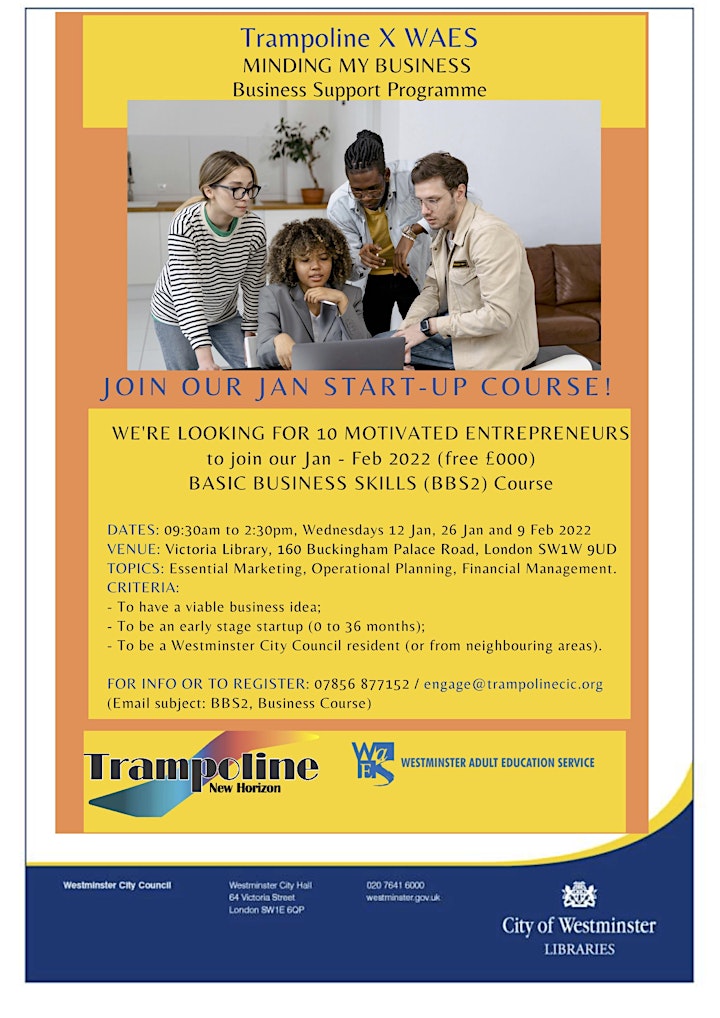 Date and time
Location
Victoria Library
160 Buckingham Palace Road
London
SW1W 9TR
United Kingdom