BATH Low Carbon Business Breakfast: Sustainable Transport and Logistics

Tuesday, 17 March 2015 from 07:45 to 10:00
Event Details
Join us on Tuesday 17th March for the first Bath Low Carbon Business Breakfast of 2015, where we will be discussing 'Sustainable Transport and Logistics'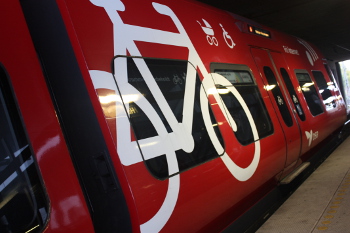 Sustainable transportation is an important growth area within the low carbon sector and an increasingly significant aspect of business viability. Transport and logistics have often taken a back seat to more conventional energy efficiency measures, but at our next breakfast we will be looking at some of the companies and business models that are helping to provide 21st Century solutions.
Join us on the 17th March to hear more from our speakers and contribute to the debate.
Speakers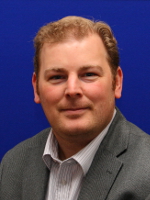 Dr Chris Bannister of The University of Bath's Mechanical Engineering Department has been leading research into alternative fuels within the Powertrain and Vehicle Research Centre since June 2007, and will be discussing industry trends and the soon-to-open Centre for Low Emission Vehicle Research (CLEVeR)". The CLEVeR upgrade and expansion of capabilities will establish a world class vehicle research facility, unique in the UK, that is able to address many of the future challenges associated with ultra-low carbon liquid fuelled vehicles, as well as novel electric and hybrid electric vehicle (EV/HEV) platforms under real world driving conditions including harsh environments especially sub-zero operation.
Joe Broadway, Director of Velopost, will be presenting on the topic of localised cycle logistics in the context of carbon savings, cost savings and PR. Joe is also the Director of Legal Affairs and Company Secretary at CFH Docmail Ltd, the market-leading print and postal service in the UK for achieving a carbon-free operation. Joe joined the printing firm in September 2010 and set up Velopost, the fossil fuel free postal service currently operating in Bristol, Bath and Edinburgh. Joe was promoted to the board of directors in September 2012 after the successful launch and continued expansion of Velopost.
Richard Cooper from Enterprise will be talking about encouraging sustainability in end consumers in a 'conventional' business environment and how similar companies could improve their approach to this. Richard is the Strategic Account Manager for the South West and consults with Enterprise's largest accounts, both private and public sector, to advise on long term sustainable transport policies. He has worked for Enterprise for 16 years, starting as a management trainee in Rentals before moving into Remarketing and then Business Rental.
Timings:
Please arrive from 7.45am for an 8am start. The talk and subsequent discussion will conclude by 9am, followed by networking until 10am.
Please sign up to the LCSW newsletter to receive event reminders. If you have any questions, please email info@lowcarbonsouthwest.co.uk

---
Event information

The session will take place at our regular venue the Bath Innovation Centre, Bath's hub for entrepreneurs, innovators and researchers.
The Innovation Centre is conveniently located just 1 minute walk from Bath Spa train station, many people travel by train from Bristol and further afield. We encourage you to join us! Map

Please arrive by 7.45am for an 8am start. Presentations are followed by coffee and pastries and the chance to network with other delegates.
The venue is fully accessible.
Please note we will need 2 working days in advance of the event to process any cancellations.

About this event

The Low Carbon Business Breakfasts are run by Low Carbon South West and take place monthly in Bristol or Bath, offering an invaluable opportunity to hear about developments in the low carbon sector and make new connections in the region, before your work day starts.
Both Bristol and Bath venues are located less than 2 minutes walk from city centre train stations giving our delegates the option to travel sustainably.

To find out more about this series of events click here

When & Where

Bath
University of Bath Innovation Centre,
Broad Quay
BA1 1UD Bath
United Kingdom


Tuesday, 17 March 2015 from 07:45 to 10:00
Add to my calendar
BATH Low Carbon Business Breakfast: Sustainable Transport and Logistics