Description
Calling all those with four legs and wagging tails! Battersea invites you (and your owners) for a FREE fun day like no other.
Head to Stoke Park in Guildford, for a day of FREE fun at Battersea's Big Day Out.
Alongside stalls with treats for you and your pet, face painting and wheel of fortune-style quiz, you'll find our teams ready to offer advice on all things dogs and cats – including how to rehome one of our animals who are ready to be loved.
You can even test out your dog's skills on our agility course, prove your dog has the waggiest tail by entering them in our dog show, or simply come along and have a chat with Battersea to find out how you can get involved in your local area.
Special guest and Battersea Ambassador, Dame Jacqueline Wilson, will also be joining us to officially launch our new community in Guildford!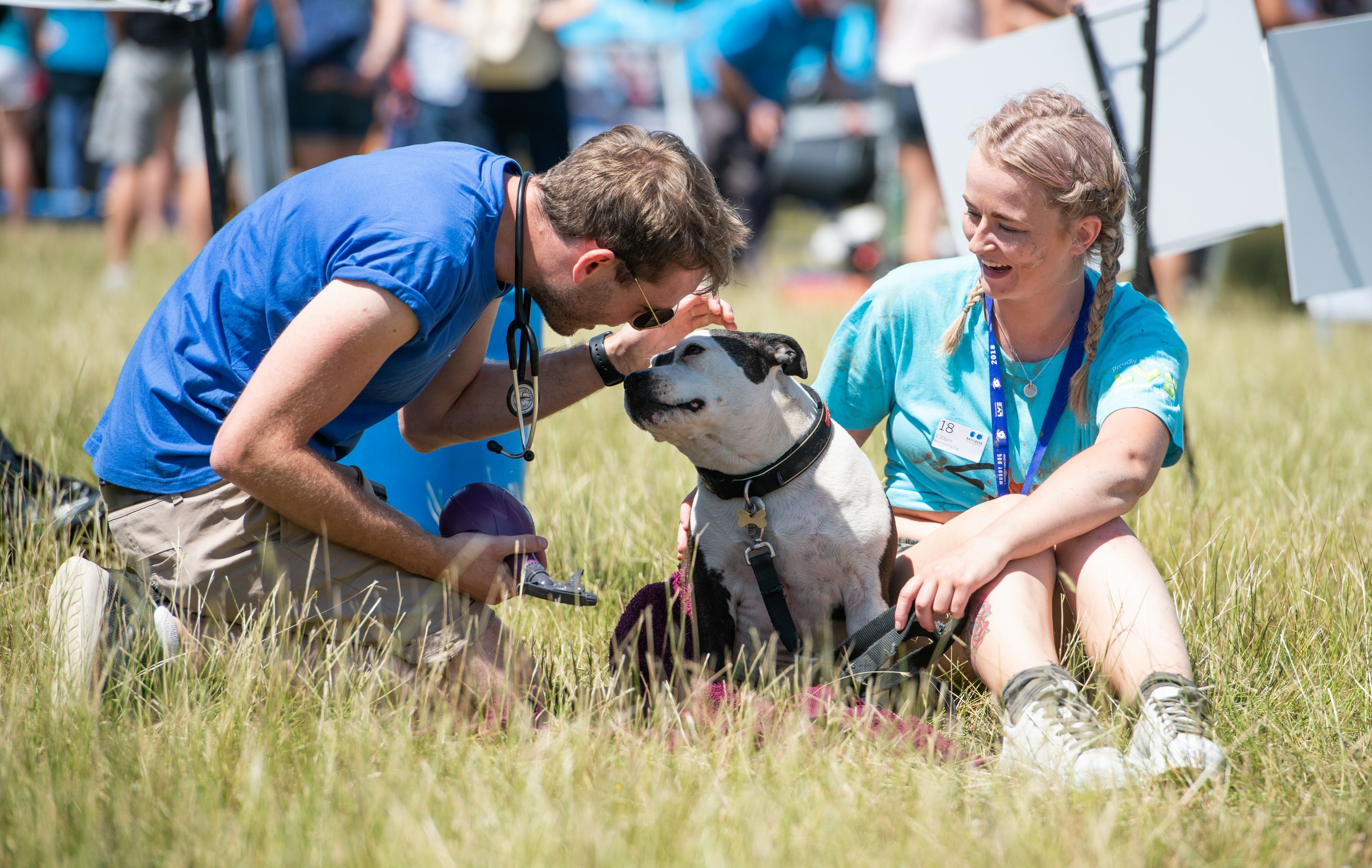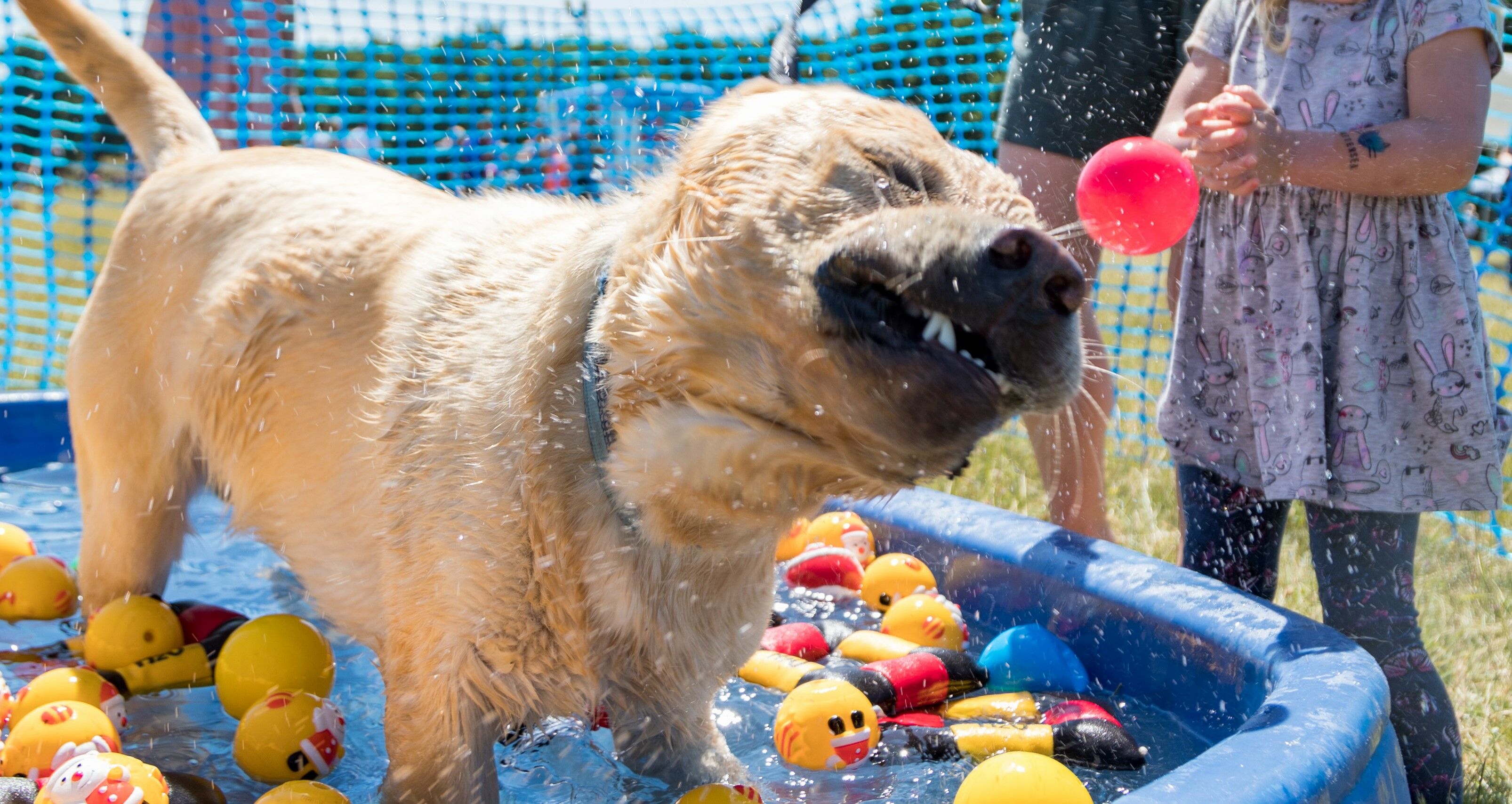 Travel Information
Parking
There is strictly NO PARKING at the event itself on Stoke Park. Please be considerate of residents surrounding the park and refrain from parking on nearby streets and use one of the following car parks:
The student car park at Guildford College (GU1 1EZ)

Lido Road car park (GU1 1HB)

London Road Station car park (

GU1 4EB)

G Live car park (

GU1 4DB)

For more information: www.guildford.gov.uk/carparks
Please note parking in Spectrum Leisure Complex is NOT permitted for this event.

Public Transport
For more local residents taking public transport:
The closest train station is London Road (Guildford)
Local bus routes that stop by Nightingale Road include:
35, 715, 18, 36, 462, 3, 33, 35 MAX, 34 MAX, 100 glide, 134 3s
Your privacy rights
The data you've provided will be used by Battersea Dogs & Cats Home and Battersea Dogs' Home Ltd to register your attendance at Battersea's Big Day Out.
To help us better understand our supporters, and to tailor our communication with you, we may analyse the information you provide. We sometimes use information from public sources.
If you've provided a postal address, we will contact you in this way with marketing we believe you'll be interested in, unless you've told us not to.
If you'd prefer us not to contact you by post, or if you'd like to change the way we process your data, let us know by contacting Supporter Services on: Phone: 0300 323 1216 Email: supporterservices@battersea.org.uk Post: Supporter Services Team, Battersea Dogs & Cats Home, 4 Battersea Park Road, London SW8 4AA.
Further information about how we protect and use your personal data is set out in our privacy policy at battersea.org.uk/privacy
Keep in touch
Only with your support can we continue to be here for every dog and cat. That's why we are asking you to let us keep in touch. By choosing to hear from Battersea and our trading company, you'll receive behind the scenes news, updates about our animals, general information about rehoming, volunteering and various ways you can support Battersea, including fundraising, events and campaigning. You're free to change your mind at any time.
Once you have registered, choose how you would like to keep in touch.