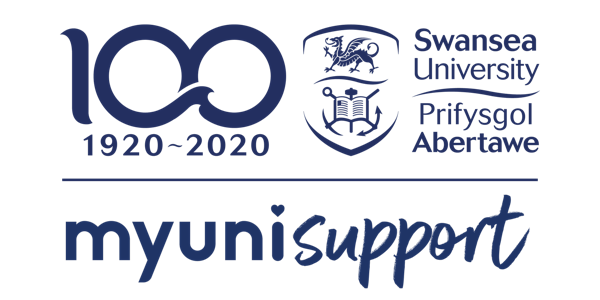 Bay Campus 12- 16 April 2021
Location
Y Twyni (002) Bay Campus
Swansea Univeristy
Skewen
SA18EN
United Kingdom
Lateral Flow Antigen Test (asymptomatic test)
About this event
Please read this page carefully as it contains important information to help you to prepare for your upcoming test.
Please do not book this test if you are displaying symptoms of Covid-19. The Lateral Flow antigen test is only for people who do not have coronavirus symptoms. If you have symptoms you will need to self-isolate and book a test by calling 01639 862757.  There is also a Local Testing Site (LTS) situated in Swansea City Centre's Grand Theatre and this is open 8am-8pm every day. Appointments must be made via the Welsh Government website https://gov.wales/apply-coronavirus-covid-19-test.  
For a full list of FAQs please visit our web pages.
Swansea University and NHS Test and Trace take the protection of your privacy very seriously. To find out how your personal data will be used when you register for a coronavirus test read the Government's coronavirus privacy note. 
This test is only for students and staff who are members of Swansea University. You will be turned away if you are unable to show your student/ staff card upon entry to the test site.
Your are advised not to eat or drink for at least 30 mins prior to testing
How is the test taken?
Staff and students will receive guidance in how to take the test, supported by trained on-site staff. The test involves applying a swab to the nose and throat. The sample is processed on-site, and the results are available in 24 hours.
You will need to book another test within three days of your first test if it comes back negative.
When do I get a result and what should I do if it's positive? 
Results should be available within 24 hours. Although this can take longer during busy periods. If you have not received your results after 5 days, please call 119 (Lines are open 7am to 11pm.) Swansea University will not have your test results so please do not contact us directly. 
If the test is positive you are required to take a PCR test and self-isolate in accordance with current Government and University Guidance. 
What if I get a negative result?
You can continue as normal unless a member of your household tests positive or develops symptoms. In this case, your whole household would be required to self-isolate and follow Government and University guidance.
How often should I be tested?
Students are asked to take 2 Lateral Flow tests per week for the first 4 weeks that they return. Staff are encouraged to test twice weekly whilst they are attending campus.
If you have questions, concerns or access requirements, please contact MyUniSupport@swansea.ac.uk  for more guidance. 
Disclaimer
How accurate is the test?
Lateral flow tests are very accurate (highly specific), which means that only a very small proportion of people who do not have coronavirus will receive a positive result (false positive). However, in mass testing, because so many people without symptoms are being tested there is still the possibility of getting a false positive or a false negative result. Therefore, a confirmatory PCR test is recommended to make sure the result is correct if you have a positive LFT.
Although they give a result much more quickly, the lateral flow tests are not as sensitive as the PCR tests. This mitigated by testing people regularly, because the more times someone with the disease is tested, the more likely they are to be picked up by the test. Therefore you are encouraged to take two tests three days apart, please only book your first test initially, if you have a negative result you can then book the next one.
Please note the University cannot accept liability for a false negative or if someone contracts the virus after testing. You must continue to follow Government guidelines and social distancing even if you receive a negative result.
Privacy notice: COVID-19 Asymptomatic Testing
Swansea University ("the University") will process personal data for the purposes of delivering a COVID-19 asymptomatic testing booking service to support the Department of Health and Social Care's (DHSC) running of a Covid-19 testing facility at the University.
The University will be the Data Controller for the personal data processed in connection with the appointment scheduling and booking process. The Department of Health and Social Care (DHSC) will be the Data Controller in respect of any personal data it processes in connection with the testing. Please refer to the DHSC Data Privacy Notice for further information on how the DHSC processes your data.
Type of data collected
The University will require the following personal data in order to schedule an appointment for asymptomatic testing:
• Student Name and Student Number
• Staff Name and Staff Number
Your health information will not be requested or stored.
How will it be used and shared?
The personal data will be used to schedule appointments for asymptomatic testing only. Your personal data will not be shared with any other parties.
Lawful basis for collecting this data
Under data protection law, GDPR Article 6(1), the University has a number of lawful bases that allow us to collect and process personal information. The University will rely on Article 6(1)(f) Legitimate Interests to collect personal data in order to administer your booking. The processing will not override individual's rights, freedoms or interests.
Data retention and storage
Your personal data will be retained only for the purposes as stated within this privacy notice and will be held by the University for 28 days from the end of testing.
Wherever possible, your personal data will be processed within the UK. In some circumstances, it might be necessary to transfer your personal data outside of the UK – for example where we use third party supplier to process data on our behalf. In the event of an international transfer of data, appropriate safeguards will be implemented and processing will be based on documented instructions of Swansea University.
Your rights
Data protection legislation provides individuals with a number of different rights in relation to their data. For further details on your rights please see: https://www.swansea.ac.uk/about-us/compliance/data-protection/your-rights/
Complaint procedure
If you are unhappy with the way in which your personal information has been processed you may in the first instance contact the University Data Protection Officer at dataprotection@swansea.ac.uk.
If you remain dissatisfied then you have the right to apply directly to the Information Commissioner for a decision. The Information Commissioner can be contacted at: -
Information Commissioner's Office,
Wycliffe House,
Water Lane,
Wilmslow,
Cheshire,
SK9 5AF