BBC Click Reporter Kate Russell On "Life Changing Technology"
Description
A.I., robotics, mixed reality and cybercrime are no longer the stuff of sci-fi stories. Technology writer and BBC Click's longest standing reporter looks back at the last 10 years of tech advances and how they have changed our lives and the way we work, before exploring some of the exciting technology we have coming in the years ahead. Sponsored by Holiday Inn Maidenhead / Windsor and BCS Berkshire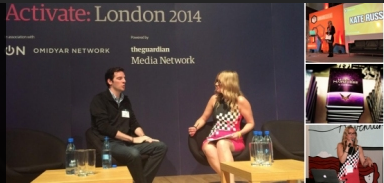 This will be a fantastically interesting event from an accomplished TV Presenter, author and awarding winning blogger.
Journalist, reporter and author, Kate has been writing about technology and the Internet since 1995. Appearing regularly on BBC technology programme Click she also speaks at conferences and internet policy meetings and lectures in schools and universities inspiring the next generation of technologists.
Kate's website, KateRussell.co.uk , won the 2015 UK Blog Awards for best individual digital and technology blog, and in June 2016 she was voted the Computer Weekly 13th most influential woman in UK IT. She also writes sci-fi and fantasy with two published novels now available.
Kate is on Wikipedia!
https://en.wikipedia.org/wiki/Kate_Russell_(reporter)
About BBC Click
Click is the BBC's flagship technology programme. We're on both TV and radio – across five BBC channels – and can be found on many social networks and iPlayer. The simplest way we've worked out to describe what we do is "the best debate on global technology, social media and the internet," or "your guide to all the latest gadgets, websites, games and computer industry news". But we just hope that you can join us.
Gold event sponsors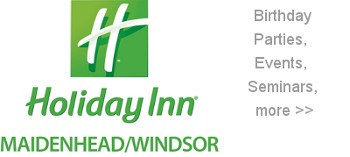 Silver event sponsors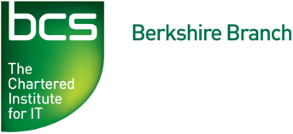 Would you also like to sponsor this event or another chamber event? Contact admin@maidenhead.org.uk or call +44 (0)1628 670573