BBMM2017 Recommended Album: Imagination Feat. Leee John 'Retropia' (Cristal...
Description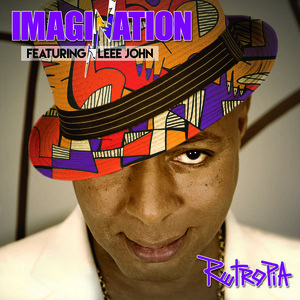 Here's the back story: late last month we were treated to a preview at Camden's BOHO, with some of Leee John's collaborators such as Level 42 keyboardist Mike Lindup in the audience. Upon hearing it, we thought this was a good reason for making it a BBMM2017 Recommended Album.
It's got a whole lot of good tunes, from slowly, soulful, jazzy, to bumping dancefloor-primed cuts. It kicks off with the delicious title track, which is vintage Imagination in soulful mode, and fine vocals. Then it jumps into a more dancey, R&B mode with 'Secrets', which is aimed more at the dancefloor. Ditto 'Fantasia', the production may be modern, but has that '80s vibe.
Tracks like the soulster 'Brighter Day', dancers 'Do It Right Now' and 'The Best I Could', and the acoustic guitar-flavoured down-tempo 'Hello Goodbye' are some of the stand out tracks. Oh, and it's got a delightful Dennis Bovell-produced reggae cut. But since it's a hidden track, I'll leave you to discover it!.
Click here to watch Leee's crowd-pleasing closer at BOHO. Click here to order, or else you can enter our compo, that's if it's still live here.