BBMM2018 Recommended Book: 'Don't Stop The Carnival: Black Music In Britain...
Description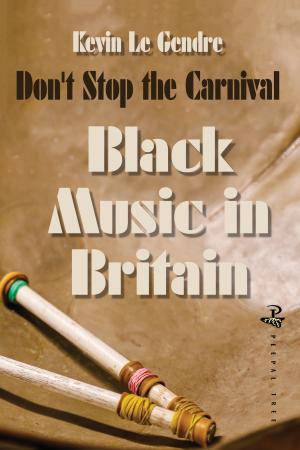 Echoes deputy editor and jazz music broadcaster Kevin Le Gendre has really created a worthy tome (374 pages) to address the paucity of books documenting British black music history. Indeed, the last book I can recall is Lloyd Bradley's 'Sounds Like London: 100 Years of Black Music In the Capital', which surprisingly was published five years ago in 2013. Although this is a very good book, it covers a centenary of black music within the metropolis, whereas Le Gendre's has the distinction of covering centuries of black music history across the whole of Britain.
For someone with a professional and personal interest in African British and British black music history, this book ticks my boxes! And as I deliver presentations claiming to cover 2 millennia of black music in Britain, it's great to have such a book in my corner, so to speak. Because, indeed Le Gendre's musical journey across the British isles does go back as far as the Roman colonisation of much of Britain from 43AD,
His introduction is pretty much up to date - highlighting Cheddar Man in the context of "non-white" British ethnicity, and the on-going Commonwealth and Windrush scandal forms an aside. Race and racism is an inescapable part of the narrative. Le Gendre mentions Home Secretary Arthur Creech-Jones, who like fellow cabinet ministers, was not happy with the then impending "influx" of colonial migrants on board the UK-bound Empire Windrush in 1948. This underscores the "other" Windrush stories I'm telling at Windrush @ 70, which is that the British government neither wanted nor invited the Empire Windrush immigrants! There are numerous Windrush threads to keep those marking the 70s happy, should they want to highlight a musical context besides Lord Kitchener.
Many of us who try to cover British black music have been guilty of covering just London, and perhaps say Bristol, Birmingham and Manchester or Liverpool. Le Gendre casts his net wide, giving us musical flavours from outposts such as Cardiff and Glasgow, and many lesser know black music towns.
There is coverage of key African musicians over the centuries, from unnamed musicians in the English and Scottish Tudor courts, to John Blanke, who was a musician in the courts of Henry VII and VII, the abolitionist and composer Ignatius Sancho, violin virtuoso George Bridgetower, to early 20th century composer Samuel Coleridge-Taylor. The musical coverage is eclectic, as can be expected of a country with a vast diasporic African influence. So as one can expect from a book part-titled 'Don't Stop The Carnival', there's coverage of Trinidad's calypso gets a mention, as does West African highlife - however my only gripe is that in speaking about records that were recorded in London during the early part of the 20th century from which records were made and shipped to the colonies in west Africa, no mention was made of Jacob Sam and Sam's Trio, who recorded the classic highlife song 'Yaa Amposah' in London in 1928 for Zonophone to sell to the Gold Coast and beyond.
Early introducers of jazz and other African American styles by the Southern Syncopated Orchestra are covered, as are home-grown jazz pioneers such as Joe Harriott and swing stylist Ken 'Snakehips' Johnson. The exiled South African communities introduced a lively brand of jazz or jazz-influenced music by the likes of Louis Moholo-Moholo, which is also covered. A number of women across the different genres, such as Trini classically trained honky tonk pianist Winifed Attwell have their contributions covered
Socio-political issues, which aren't inseparable from musician's lives, and music industry issues get a nod. Although Le Gendre refers to artists and incident between the 1960s and 2010s, he feels he's just covered the surface, and I would suggest that I hope anyone interested in British black music history buys this book, because that will in some way encourage the author to write Part 2, which will cover the 1960s to present in more detail.
This is an accessible book for the casual reader, but also the information is robust with references and index, which should prove useful to those who have an academic interest in the subject. This review in no way adequately covers the breadth of what's covered here, but I hope designating this a BBMM recommended book will provide the credibility and confidence for the reader to consider purchasing a copy.
Click here for Peepal Tree Press website.
Review by Kwaku (BBM editor)