BBMM2021 Black Music Congress: 'Sounding Off: What's The Way Forward
Calling ALL black music stakeholders: artists, producers, promoters, DJs, journalists, bloggers, broadcasters, publishers, academics & fans
About this event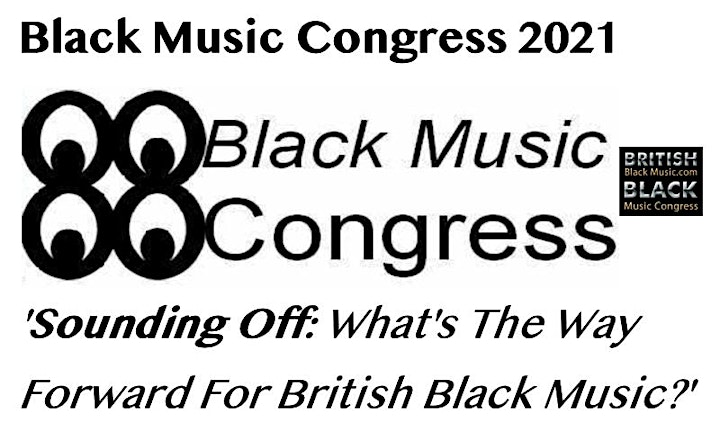 Black Music Congress 2021: 'Sounding Off: What's The Way Forward For British Black Music?'
We go back to the old school Black Music Congress mode with a debate. We want the focus to be on practical solutions, and to hear from all sectors of the British black music stakeholders, from musicians, writers, managers to fans.
There will not be a panel, as we expect positive suggestions and practical solutions to come from anywhere within our stakeholder community. However, we are up for having some special guests, who'd have guaranteed space to contribute to the debate. If you have ideas for moving forward the debate and British black music, or would like to contribute on the day, we're waiting to hear from you: Kwaku, bbmbmc@gmail.com.
This is a Zoom online event. Meeting code will be sent a couple of days before the event.
This event also marks the 81st anniversary of the death in London of the pan-Africanist icon Marcus Garvey*.
Presented by BBM/BMC (BritishBlackmusic.com/Black Music Congress) in association with BTWSC/African Histories Revisited and Friends Of Marcus Garvey Bust Collective.
For more info on British Black Music Month events or to book: BBM.eventbrite.com.
* BTWSC/African Histories Revisited and Friends Of Marcus Garvey Bust Collective.present 'Marcus Garvey Annual Pan-Africanism Presentation 2021: Black Pound Day, Garveyism, Pan-Africanism: Should Be Shut Up Shop?' on Tuesday August 17, 6-9pm (UK) - click here to book.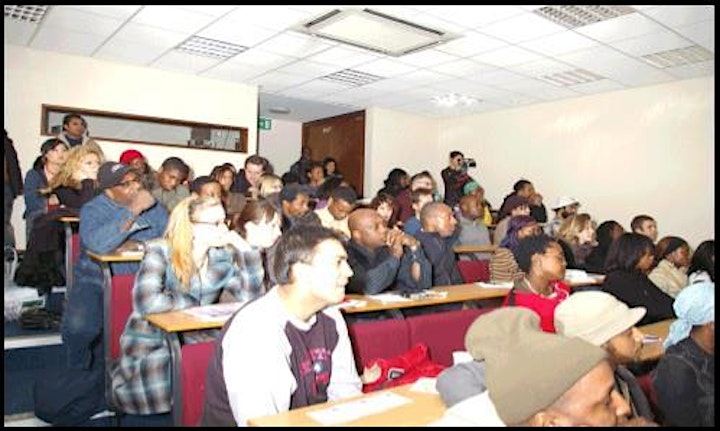 Black Music Congress 2006 at City, University Of London.
Black Music Congress (BMC) was launched by BritishBlackMusic.com (BBM) at City, University of London in 2003 as a UK-based forum for discussing black music issues, networking, and music industry engagement.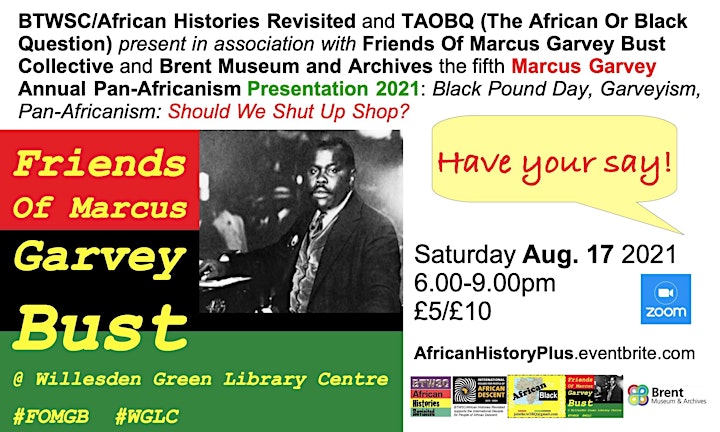 Organiser of BBMM2021 Black Music Congress: 'Sounding Off: What's The Way Forward
We organise events with other partners around black music, culture, business and copyright.
Please note that because of non-attendance, we over-book all free events, so entry and seating is on a first come, first served basis.
Please note that we photograph and/or film/video our events. By attending, you are deemed to implied your conscent. NO Filming/Video recording events by attendees without prior permission from organisers.
All our events are listed at: www.BBM.eventbrite.com