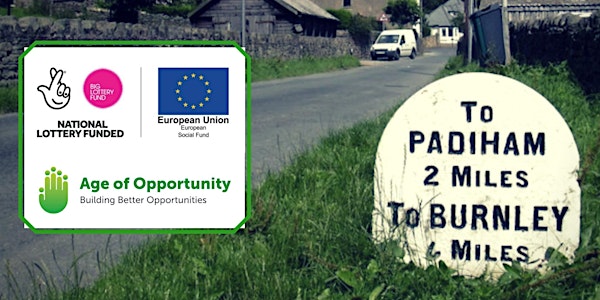 BBO Milestone & Evaluation Event - Age of Opportunity
Description
In the last 2 years, together we have been able to support over 2000 people, create over 100 jobs and help over 40 people get into training. Please join us for a Milestone Celebration to reflect on the BBO journey so far. At this event we will present some fabulous case studies from our participants, reflect on findings of the mid-term evaluation, and make plans for the final year of delivery.
This session is for Age of Opportunity Partners only and we encourage both managers and operational staff to join us.
There is an on site car park and the nerest train station is Church & Oswaldtwistle Station which is a ten minute walk away.
Organiser of BBO Milestone & Evaluation Event - Age of Opportunity
Selnet is the lead body for social enterprise in Lancashire. Through our membership we are able to bring together a wide range of businesses working for the social good to network, form consortia and inter-trade.

Membership
Selnet is first and foremost a membership network. By becoming a member you will join an active and vibrant Lancashire-wide network of like-minded business people. Together with over 150 other social enterprises, you can share ideas, connect, collaborate, grow and develop.
Members receive up to date sector news, funding information, events and training updates and a platform for promotion.  Our members are the first to hear of opportunities we have secured and the first organisations we approach to commission work or establish new delivery partnerships.
Business Development
Selnet has a wealth of business experience. We offer advice and guidance through our qualified business advisors to new business and start-ups, and deliver a range of events and seminars on key subjects each year.
We also provide growth and development support for established business through a range of programmes. This could mean advice and guidance from our qualified business advisors, referring into funded growth programmes – or signposting to specialist support from industry professionals and established social entrepreneurs.
We are a Social Enterprise too so tap into our experience and expertise.
How can we help you?
Are you thinking about starting a new business? Looking for advice or support? Or perhaps you want to be part of a vibrant, impactful social enterprise network? We are happy to help – just get in touch!
You can contact the Selnet team on 01772 200690 or email hello@selnet-uk.com . We look forward to hearing from you.