BBO PA Network - De Vere Wokefield Estate - Thurs 13th Feb - Relationships
Sales Have Ended
Ticket sales have ended
Thank you so much for supporting BBO PA Network and registering for this event! CHARITY PARTNER – SMART WORKS – HOW YOU CAN HELP! Smart Works Reading is one of our nominated charities. Smart Works is a UK charity that provides high-quality interview clothes and interview training to unemployed women in need. They harness the power of clothes and confidence to allow a woman to be her best at a crucial moment in her life, giving her the confidence, the self-belief and the practical tools required to succeed at interview and transform her life. We would LOVE for you to bring along any of the following items to support this fab cause: Large handbags (big enough to ideally fit an A5 CV copy, in good condition) Smart business suits/workwear size 16plus (what you'd be happy wearing to an interview) Flat work shoes all sizes (again, interview worthy) Toiletries (if you could ask your travelling colleagues to start collecting for next time, then great!) There will be a collection box on arrival - any donations would be greatly appreciated! A reminder will be sent, hopefully this will give you some time to start collecting! Many, many thanks. BBO PA NETWORK
Sales Have Ended
Ticket sales have ended
Thank you so much for supporting BBO PA Network and registering for this event! CHARITY PARTNER – SMART WORKS – HOW YOU CAN HELP! Smart Works Reading is one of our nominated charities. Smart Works is a UK charity that provides high-quality interview clothes and interview training to unemployed women in need. They harness the power of clothes and confidence to allow a woman to be her best at a crucial moment in her life, giving her the confidence, the self-belief and the practical tools required to succeed at interview and transform her life. We would LOVE for you to bring along any of the following items to support this fab cause: Large handbags (big enough to ideally fit an A5 CV copy, in good condition) Smart business suits/workwear size 16plus (what you'd be happy wearing to an interview) Flat work shoes all sizes (again, interview worthy) Toiletries (if you could ask your travelling colleagues to start collecting for next time, then great!) There will be a collection box on arrival - any donations would be greatly appreciated! A reminder will be sent, hopefully this will give you some time to start collecting! Many, many thanks. BBO PA NETWORK
About this Event
You are invited to attend a Bucks, Berks & Oxon (BBO) PA Network event on Thurs, 13th Feb at the recently refurbished, stunning De Vere Wokefield Estate.
Set in 250 acres of Berkshire countryside, De Vere Wokefield Estate is home to a historic Mansion House and a modern conference centre; Wokefield Place. We will be kindly hosted by Elaine McCormack (Director of Sales) and her team for the evening.
Our speaker for the night is Peak Performance Coach & Trainer Jessica Reed-Robbins will be leading an interactive session on RELATIONSHIPS - "How to harness the beliefs and expectations of those around you to enhance your success". Jessica is an expert in performance psychology, best known for helping people overcome seemingly insurmountable challenges in order to achieve the impossible.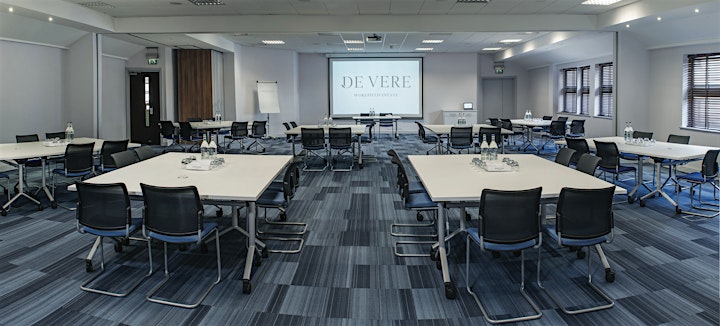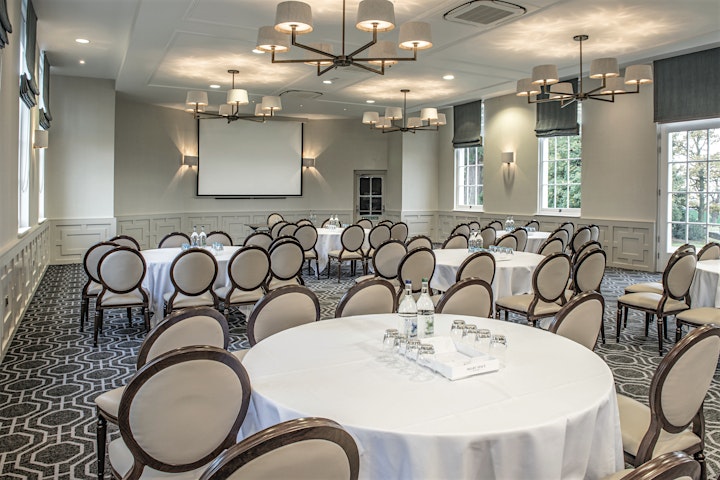 ABOUT THE VENUE - DE VERE WOKEFIELD ESTATE
Set in 250 acres of Berkshire countryside, De Vere Wokefield Estate is home to a historic Mansion House and a modern conference centre; Wokefield Place.
Across the Estate, you'll find a total of 376 bedrooms, 34 meeting spaces, an 18-hole championship golf course and an onsite teambuilding centre complete with a high ropes course and 40ft climbing towers.
Following a £20 million refurbishment, De Vere Wokefield Estate is conveniently located just 10 minutes from J11 of the M4 and 40 minutes from Heathrow. Reading train station is not too far away with fast, direct rail links to London Paddington.
Enjoy nutritionist approved food for wellness and free, superfast Wi-Fi throughout and up to 100 metres in the grounds throughout your meeting.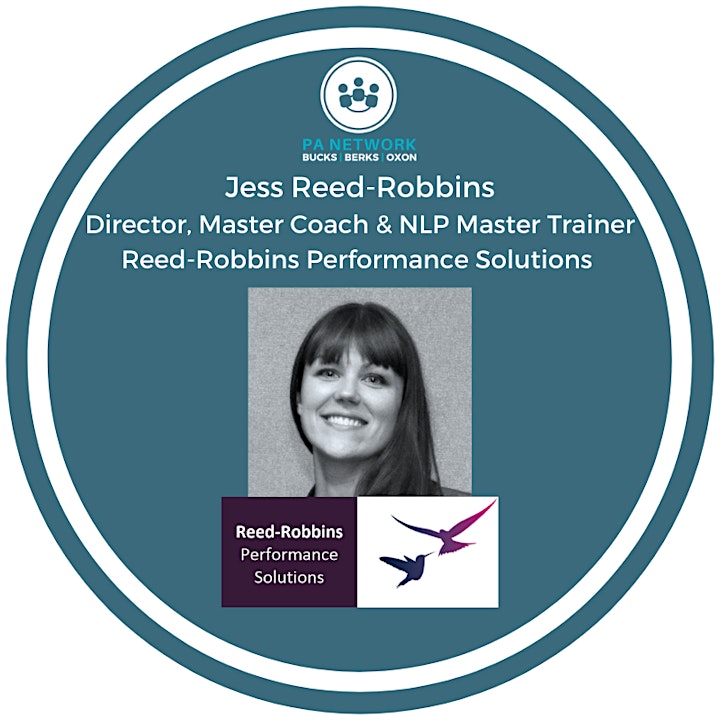 OUR SPEAKER/THEME FOR THE EVENING
GREAT EXPECTATIONS: How to harness the beliefs and expectations of those around you to enhance your success.
Fifty years of research has proven that our beliefs and expectations about life affect our experience....BUT what's staggering is that it's also proven that other people's beliefs and expectations about YOU influences your results too!
So with that in mind have you chosen a manager who believes you have high potential? Do your friends expect you to achieve great things? How carefully have you selected those people you spend the most time with?
It's time to harness the power of other people's beliefs to help you succeed! It's time to choose your cheerleading squad wisely! And if you can't change the squad, Jess will show you how to change their minds!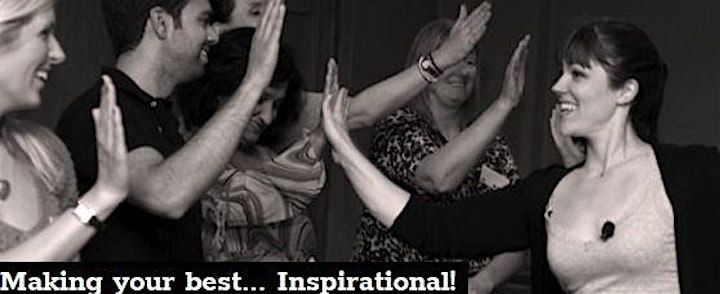 "Choose your 'cheerleaders' wisely - Jess Reed Robbins, Peak Performance Coach is returning to talk to BBO PA Network about relationships!"
EVENING FORMAT
5:45pm to 6:45pm - Registration, Arrival Drinks & Canapés, Informal Networking, De Vere Wokefield Estate Show Rounds
6:45pm to 6:50pm - Welcome & Introductions - Sarah Howson, BBO PA Network Founder
6:50pm to 7:00pm - Hotel Welcome - Elaine McCormack, Director of Sales
7:00pm to 8:00pm - Speaker - Jessica Reed-Robbins - Motivational Speaker & Business Coach
8:00pm to 8:45pm - Informal Networking
9:00pm - Carriages
BBO PA NETWORK CHARITY PARTNER – SMART WORKS READING – HOW YOU CAN HELP!
Smart Works is a UK charity that provides high-quality interview clothes and interview training to unemployed women in need. They harness the power of clothes and confidence to allow a woman to be her best at a crucial moment in her life, giving her the confidence, the self-belief and the practical tools required to succeed at interview and transform her life.
We would LOVE for you to bring along any of the following items to support this fab cause:
Large handbags (big enough to ideally fit an A5 CV copy, in good condition)
Smart business suits/workwear size 16plus (what you'd be happy wearing to an interview)
Flat work shoes all sizes (again, interview worthy)
Toiletries (if you could ask your travelling colleagues to start collecting for next time, then great!)
There will be a collection box on arrival - any donations would be greatly appreciated!
FAQS & ADDITIONAL INFORMATION
What are my transport/parking options getting to the event? De Vere Wokefield Estate has plenty of free parking directly outside Mansion House is easily accessible. Details of where to park will be sent to you a few days before the event.
What are the detailed timings for the event? Please try to arrive for 6pm. Time allocated for 'informal networking' will be very relaxed. Hotel show rounds will be organised at the beginning of the evening.
Will I be able to get a soft drink or a glass of wine? De Vere Wokefield Estate are very generously providing a welcome drink and canapes at the beginning of the event.
Where can I contact the organiser with any questions? Please email Sarah Howson - sarah.howson@bbopanetwork.co.uk if you have any questions regarding the event.
Do I need to bring a printed ticket to the event? No, a printed ticket is not required. We will export the registered attendee list from EventBrite and name badges will be handed out on arrival. Please make sure the name you register with is the name you'd like on your name badge.
Will we be using social media? Yes! We encourage live use of social media - we need to spread the word about the network! Please use the hashtag #BBOPAs.
Will there be photography? Yes! There will be photography at the event. By attending you are giving your consent for your image to be used on social media and our website.