BBO PA Network - MGallery Castle Hotel Windsor - Thurs, 12th March - 1st BD
Sales Have Ended
Ticket sales have ended
Thank you so much for supporting BBO PA Network and registering for this event! CHARITY PARTNER – SMART WORKS – HOW YOU CAN HELP! Smart Works Reading is one of our nominated charities. Smart Works is a UK charity that provides high-quality interview clothes and interview training to unemployed women in need. They harness the power of clothes and confidence to allow a woman to be her best at a crucial moment in her life, giving her the confidence, the self-belief and the practical tools required to succeed at interview and transform her life. We would LOVE for you to bring along any of the following items to support this fab cause: Large handbags (big enough to ideally fit an A5 CV copy, in good condition) Smart business suits/workwear size 16plus (what you'd be happy wearing to an interview) Flat work shoes all sizes (again, interview worthy) Toiletries (if you could ask your travelling colleagues to start collecting for next time, then great!) There will be a collection box on arrival - any donations would be greatly appreciated! A reminder will be sent, hopefully this will give you some time to start collecting! Many, many thanks. BBO PA NETWORK
Sales Have Ended
Ticket sales have ended
Thank you so much for supporting BBO PA Network and registering for this event! CHARITY PARTNER – SMART WORKS – HOW YOU CAN HELP! Smart Works Reading is one of our nominated charities. Smart Works is a UK charity that provides high-quality interview clothes and interview training to unemployed women in need. They harness the power of clothes and confidence to allow a woman to be her best at a crucial moment in her life, giving her the confidence, the self-belief and the practical tools required to succeed at interview and transform her life. We would LOVE for you to bring along any of the following items to support this fab cause: Large handbags (big enough to ideally fit an A5 CV copy, in good condition) Smart business suits/workwear size 16plus (what you'd be happy wearing to an interview) Flat work shoes all sizes (again, interview worthy) Toiletries (if you could ask your travelling colleagues to start collecting for next time, then great!) There will be a collection box on arrival - any donations would be greatly appreciated! A reminder will be sent, hopefully this will give you some time to start collecting! Many, many thanks. BBO PA NETWORK
About this Event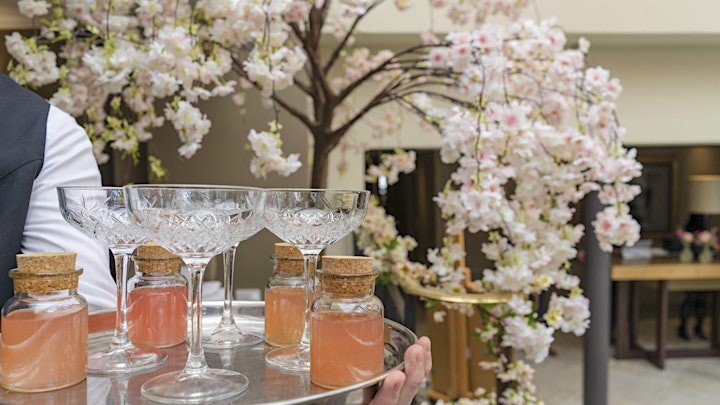 You are cordially invited to attend the Bucks, Berks & Oxon (BBO) PA Network's 1st Birthday networking celebration on Thurs, 12th March at the beautiful and historic MGallery Castle Hotel in Windsor, Berkshire.
We are delighted to announce that Lucy Brazier, CEO of Marcham Publishing will be joining us for this wonderful occasion. Her keynote "The Modern-Day Assistant as a Strategic Business Partner" is delivered to Assistants all over the world, as you can imagine we are absolutely thrilled to welcome her to Windsor to help us celebrate BBO PA Network's 1st birthday event!
We are also excited to announce that Toni Kent - Professional Stand Up, Speaker and Writer will also be joining us on the evening. Toni is funny, will WOW you but will most definitely leave you inspired!
and... of course there will be cake!
The Castle Gallery Hotel in Windsor is very much looking forward to hosting us and is kindly providing a light finger buffet which is so very generous. Emily and her team can't wait to welcome us. If you haven't yet been to visit the Castle Hotel you are in for a treat!
ABOUT THE VENUE - CASTLE HOTEL WINDSOR - MGALLERY
Castle Hotel Windsor - MGallery is a 4-star hotel based in the heart of Windsor town centre, located opposite the Windsor Castle and Windsor Guildhall. Boasting unrivalled views of the 'Changing of the Guards' procession which marches past the doorstep of the hotel along Windsor's picturesque main street. Complimentary Wi-Fi is included in all rooms and throughout the hotel. Private parking is available onsite which can be reserved in advance for an additional supplement.
A range of boutique accommodation is available at Castle Hotel ranging from single rooms to spacious luxury suites with spectacular views over Windsor and its many landmarks. Complimentary accessories including White Company toiletries, fluffy bathrobes, and for upgraded rooms, personal Nespresso machines are provided.
Meetings & Events: Beautifully renovated, our 10 naturally lit meeting rooms host up to 400 delegates. With dedicated events coordinators, a flowing pantry for coffee and soft drinks, and unlimited high-speed Wi-Fi – plus full air conditioning – it's the perfect place to bring people together. Our exquisitely restored Windsor Suite is the largest ballroom in Windsor, and fully air conditioned, hosting up to 400 guests in theatre style, and 260 in banquet. Soak in the gorgeous Georgian charm with our high-vaulted ceilings and a stylish built-in bar and stage.Guests can enjoy dining in the Marco Pierre White Steakhouse Restaurant which has a creative take on classic British dishes. Menus are designed by using the finest locally sourced ingredients and seasonal produce. Breakfast, all-day dining, and an à la carte menus are avai lable. Reservations are highly recommended. You can also enjoy cocktails, exquisite wines, traditional teas and craft ales, in Bar Eighteen.
London Heathrow Airport can be reached in 15 minutes by car, and the hotel is only a few minutes' walk from both Windsor & Eton Central and Windsor and Eton Riverside train stations where guests can reach London Paddington or Waterloo in under an hour.
Things to do: Windsor Racecourse is 6 minutes' drive away, and Ascot Racecourse is 12 minutes. The River Thames, Savill Gardens, Legoland, Twickenham Stadium and Runnymede are all within reach of the hotel. There are also 11 naturally lit spaces including a ballroom which can host up to 400 guests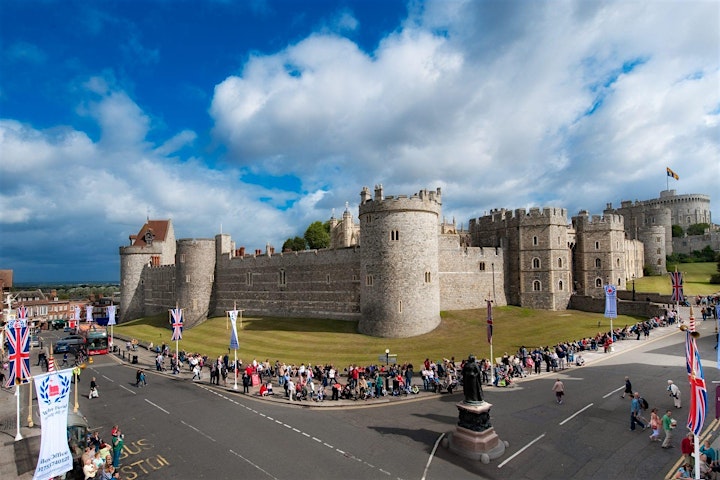 OUR KEYNOTE SPEAKER/THEME FOR THE EVENING: LUCY BRAZIER, CEO OF MARCHAM PUBLISHING
The Modern-Day Assistant as a Strategic Business Partner: Since the recession began eight years ago, the role of the Assistant has changed beyond recognition. There has never been a more confusing time to be an Assistant because the responsibilities have developed so fast. In this session, Lucy Brazier looks at the role past, present and future to explain why it has developed how it has. She explores the opportunities that this creates for you to become a true Business Partner to your Executive including developing the partnership, setting the ground rules, communication, adapting to style & maintaining a great partnership.
Lucy Brazier is one of the world's leading authorities on the administrative profession.
As CEO of Marcham Publishing, specialist publishers of Executive Secretary Magazine – a global training magazine dedicated to the professional development needs of senior and aspiring administrative professionals - Lucy works with the best trainers of Executive Assistants from around the world to deliver the most up to date and current training in the market.
Her passion is for the Assistant role to be truly recognised as a career and not just a job. Her formidable training expertise and speaking style have given her opportunities to train, present and Chair in over 45 countries at hundreds of events. This has created much needed discussions across the globe on how to professionalise the role. Lucy has also acted as a consultant on career progression, the future of the role and how Executives/ Assistants can best partner with each other, with some of the biggest companies in the world.
Lucy has a unique overview of the role and where it is heading. With access to the most forward thinking, passionate and knowledgeable trainers in the world as well as personally meeting and speaking to literally thousands of Assistants over the last seven years, Lucy's knowledge of the market and what Assistants all over the world are facing on a day to day basis are second to none.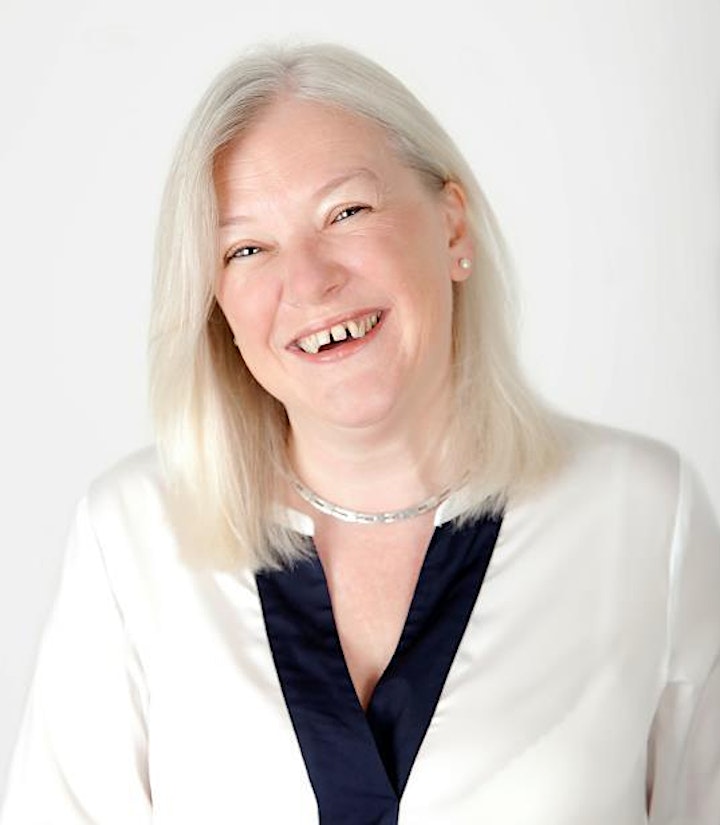 INTRODUCING TONI KENT
Toni Kent is an author, comedian, compère and writer who is known for skilfully fusing honesty and humour to tackle tough topics. She doesn't keep it to herself either - she is regularly commissioned to write funny raps, speeches and poems for tech leaders who dare to do things differently.
Having started performing stand up in her late 30s as a mother of two children because, well, why not?, Toni has earned a reputation for being flexible, funny and frequently surprising. Alongside traditional comedy audiences, she performs for corporates and charities, including the SAP Business Women's Network, Adobe & Women Network, Canon EMEA and hundreds of Smart Works Reading supporters at their 'Smart Talks' series of panel conversations where she is the resident host.
When hosting or contributing to events, Toni engages audiences, puts presenters at ease and keeps everything on course using infectious energy and comic timing. Edgier than a traditional compère but always professional, her experiences as a 25 year IT industry 'veteran', working parent and corporate escapee serve as material that audiences relate to.
Toni believes there is always a place for humour and as a result has taken her material to places other comedians don't go. This includes dozens of WI groups, a cancer hospice, a dementia care home and even a car show room. 2020 will see her contributing to a project designed to help disadvantaged young people via stand up and performance art.
You can find out more about her performances and published work at www.tonikent.co.uk or follow her on Twitter, LinkedIn and Facebook at @tonijkent. On Instagram she is @toni_j_kent because someone else got there first!
EVENING FORMAT
5:45pm to 6:45pm - Registration, Arrival Drinks & Light Finger Buffet, Informal Networking, Castle Hotel Show Rounds
6:45pm to 6:50pm - Welcome & Introductions - Sarah Howson, BBO PA Network Founder
6:50pm to 6:55pm - Hotel Welcome/History - Emily Dawkins, Director of Sales
6:55pm to 7:05pm - Smart Works Reading Introduction - Maggie McMillan, Board Trustee
7:05pm to 8:05pm - Keynote Speaker - Lucy Brazier, CEO of Marcham Publishing
8:05pm to 8:30pm - Informal Networking
8:30pm to 9:00pm - Being Authentically YOU! - Toni Kent, Professional Stand Up, Speaker and Writer
9:00pm to 9:30pm - Informal Networking
9:30pm - Carriages + Cake from CANNY CAKES!
BBO PA NETWORK CHARITY PARTNER – SMART WORKS READING – HOW YOU CAN HELP!
Smart Works is a UK charity that provides high-quality interview clothes and interview training to unemployed women in need. They harness the power of clothes and confidence to allow a woman to be her best at a crucial moment in her life, giving her the confidence, the self-belief and the practical tools required to succeed at interview and transform her life.
We would LOVE for you to bring along any of the following items to support this fab cause:
Large handbags (big enough to ideally fit an A5 CV copy, in good condition)
Smart business suits/workwear size - all sizes (what you'd be happy wearing to an interview)
Flat work shoes all sizes (again, interview worthy)
Toiletries (if you could ask your travelling colleagues to start collecting for next time, then great!)
Any sample or unopened perfume, lipsticks, mascaras etc... something to fill a little goody bag
There will be a collection box on arrival - any donations would be greatly appreciated!
FAQS & ADDITIONAL INFORMATION
What are my transport/parking options getting to the event? The Castle Hotel has limited parking. Details of where to park will be sent to you a few days before the event.
What are the detailed timings for the event? Please try to arrive for 6pm. Time allocated for 'informal networking' will be very relaxed. Hotel show rounds will be organised at the beginning of the evening. This event is due to finish at 9:30pm, a little later than usual but there a lot to fit in!
Will I be able to get a soft drink or a glass of wine? The Castle Hotel are very generously providing a welcome drink and canapes at the beginning of the event.
Where can I contact the organiser with any questions? Please email Sarah Howson - sarah.howson@bbopanetwork.co.uk if you have any questions regarding the event.
Do I need to bring a printed ticket to the event? No, a printed ticket is not required. We will export the registered attendee list from EventBrite and name badges will be handed out on arrival. Please make sure the name you register with is the name you'd like on your name badge.
Will we be using social media? Yes! We encourage live use of social media - we need to spread the word about the network! Please use the hashtag #BBOPAs.
Will there be photography? Yes! There will be photography at the event. By attending you are giving your consent for your image to be used on social media and our website.