BBO PA Network ONLINE - Yetunde Hofmann, STAND TALL AND VALUE WHO YOU ARE
We are being joined by Change and Leadership consultant Yetunde Hofmann on Thurs 15th Oct for what will be an incredible session!
About this Event
You are cordially invited to attend the Bucks, Berks & Oxon (BBO) PA Network's event on Thurs, 15th Oct at 7:30pm.
"STAND TALL & VALUE WHO YOU ARE"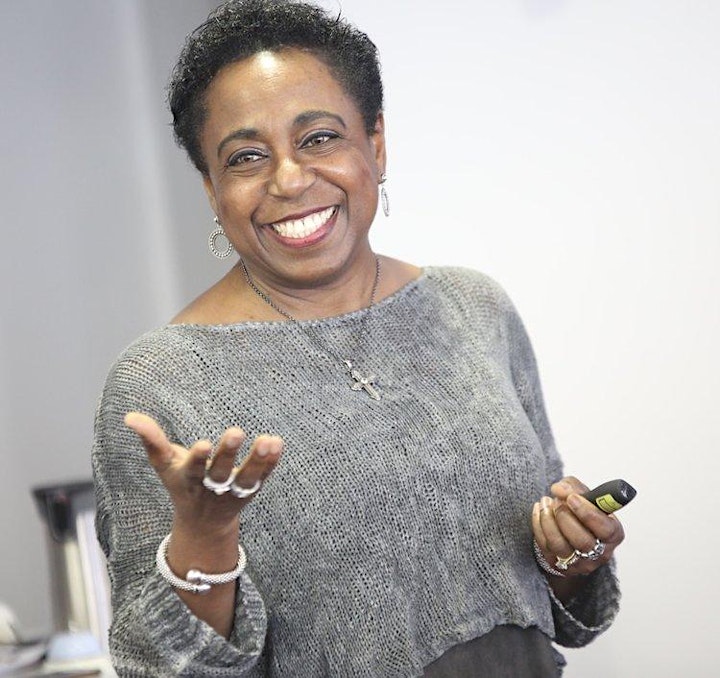 OUR KEYNOTE SPEAKER
Yetunde Hofmann: BA (Hons), MBA, Chartered FCIPD, FRSA, PCC, Integral Coach Managing Director: Synchrony Development Consulting
Yetunde is an internationally accredited Board level executive leadership coach and Managing Director of Synchrony Development Consulting.
Synchrony Development Consulting is an international leadership and change consultancy that partners individual leaders and leadership teams in the management of change, diversity and inclusion and the alignment of their teams and organisations behind them. It coaches leaders to be effective, leadership teams to be functional, and runs group and companywide leadership and culture change programmes for companies looking to unlock the collective potential of their management and leadership.
She is Founder of The Enjoyable Life Series CIC - a community non-profit organisation designed to have men and women at all levels in business, education and community identify practical ways in which they can live more enjoyably in all of what they do. In so doing, it supports their emotional, relational and mental wellbeing and contributes to the development of engagement, trust, belonging and inclusion in organisation. Yetunde has built a successful, fast-paced career in FTSE 100 and Global companies such as Unilever, Northern Foods, Allied Domecq and Imperial Brands having begun her career at the International Institute of Tropical Agriculture (IITA) in Ibadan, Nigeria. Her last in-company role was as Global HR Director for the commercial divisions of a FTSE 25 £30bn market cap business driving growth across 160 countries.
A classically trained pianist and TEDx speaker, she is a Fellow of the Chartered Institute of Personnel and Development (CIPD) and a Fellow of the Royal Society of Arts (FRSA). She is also a Visiting Fellow at the University of Reading's Henley Business School, a Board Trustee of the Institute of Business Ethics (IBE) Chaired by Professor David Grayson CBE and a Non-Executive Director of the Chartered Institute of Personnel and Development (CIPD). She has been a CIPD Board member since 2015 has sat on the Audit and Nominations Committees and is currently the RemCo Chair. In July 2018 she was appointed the CIPD International Board Champion to the Middle East where she mentors the regional leadership team and supports them in high stakeholder engagement meetings.
She has been named one of the top 100 women to watch in the UK by the Cranfield University Female FTSE 100 Board Report. In November 2018 Yetunde joined the Board of the Education Development Trust where she is also Chair of the RemCo. In March 2019 she joined the board and Nominations, Remuneration and Audit Committees of Treatt Plc a global ingredients manufacturer with operations in the UK, USA, China and Kenya.
She is a Board Mentor with Criticaleye - the CEO and Leadership Community where she mentors senior executives at Board and/or C-Suite. Yetunde has been invited to Chair and/or speak at several conferences in the UK and overseas on Leadership, Inclusion, Life skills, Diversity, Love in Leadership, Change and Transformation. Her TEDx talk - Why not have Love in Business? - was given at the IE Business School in Madrid Spain and in 2020 she will be contributing to the development of female Leaders in Academia by giving a talk on personal Leadership at the Aurora Leadership Programme.
Through her consulting company - Synchrony Development Consulting - Yetunde's clients have included L'Oréal, Linden Homes, FBN Bank UK, Barclays Bank - ABSA Africa, Prudential, The University of Dundee, E.ON UK, DHL, Simplyhealth, TIG Ltd, GSK, Engie, Poly, School Travel Forum, Quo Vadis Trust (QVT), The Henley Partnership of The Henley Business School and HSBC.
Her paper, Can the study of Love help business build more trusting relationships with society? Yetunde Hofmann and Professor Kevin Money, was published in 2018 and her first book: Beyond Engagement, The Value of Love-based Leadership in Organisation was published in 2020 and is now available to purchase on Amazon.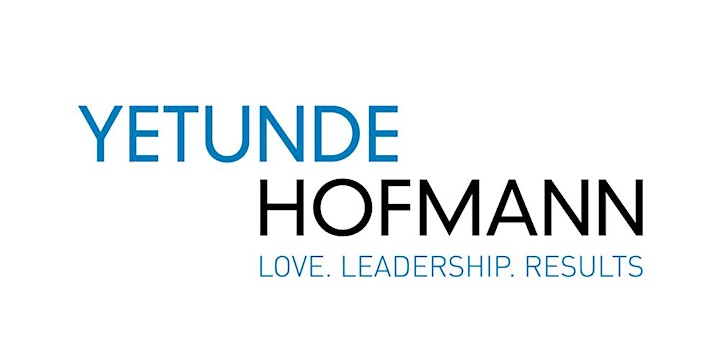 EVENING FORMAT
7:20pm - Get 'Online' - Log on and get settled ready for a 7:30pm start, make sure you have your drink of choice in your favourite mug/glass!
7:30pm - Welcome and Introduction by Sarah Howson, BBO PA Network Founder
7:45pm - Keynote Speaker - Yetunde Hofmann
8:30pm - Finish / 'After Show Catch Up' for those who want to stay on and have a chat!