BBO PA Network - Thurs, 9th July 2020 - CSR / Panel Q&A / Comedy Fun
Sales Have Ended
Ticket sales have ended
Thank you so much for supporting BBO PA Network and registering for this event! CHARITY PARTNER – SMART WORKS – HOW YOU CAN HELP! Smart Works Reading is one of our nominated charities. Smart Works is a UK charity that provides high-quality interview clothes and interview training to unemployed women in need. They harness the power of clothes and confidence to allow a woman to be her best at a crucial moment in her life, giving her the confidence, the self-belief and the practical tools required to succeed at interview and transform her life. We would LOVE for you to stockpile any of the following items to support this fab cause: Large handbags (big enough to ideally fit an A5 CV copy, in good condition) Smart business suits/workwear size 16plus (what you'd be happy wearing to an interview) Flat work shoes all sizes (again, interview worthy) Toiletries (if you could ask your travelling colleagues to start collecting for next time, then great!) There will be a collection box on arrival at FUTURE EVENTS - any donations would be greatly appreciated! Many, many thanks. BBO PA NETWORK
Sales Have Ended
Ticket sales have ended
Thank you so much for supporting BBO PA Network and registering for this event! CHARITY PARTNER – SMART WORKS – HOW YOU CAN HELP! Smart Works Reading is one of our nominated charities. Smart Works is a UK charity that provides high-quality interview clothes and interview training to unemployed women in need. They harness the power of clothes and confidence to allow a woman to be her best at a crucial moment in her life, giving her the confidence, the self-belief and the practical tools required to succeed at interview and transform her life. We would LOVE for you to stockpile any of the following items to support this fab cause: Large handbags (big enough to ideally fit an A5 CV copy, in good condition) Smart business suits/workwear size 16plus (what you'd be happy wearing to an interview) Flat work shoes all sizes (again, interview worthy) Toiletries (if you could ask your travelling colleagues to start collecting for next time, then great!) There will be a collection box on arrival at FUTURE EVENTS - any donations would be greatly appreciated! Many, many thanks. BBO PA NETWORK
About this Event
You are invited to attend Bucks, Berks & Oxon (BBO) PA Network's sixth virtual event with Richard Collins - our topic for the evening is Corporate Social Responsibility. We will also be joined by Toni Kent, Stand Up Comedian to 'finish' off our evening!
Understand CSR, know the benefits of it for you personally but also for your organisation.
Richard's keynote presentation DOING GOOD, IS GOOD FOR BUSINESS is renowned for being informative and thought provoking.
After Richard's presentation we'll be opening the 'floor' to hear how organisation's across Bucks, Berks and Oxon rise to the challenge of 'walking the walk' when it comes to CSR.
To end the evening, we'll be finishing with a smile as Toni Kent treats us all to a special performance.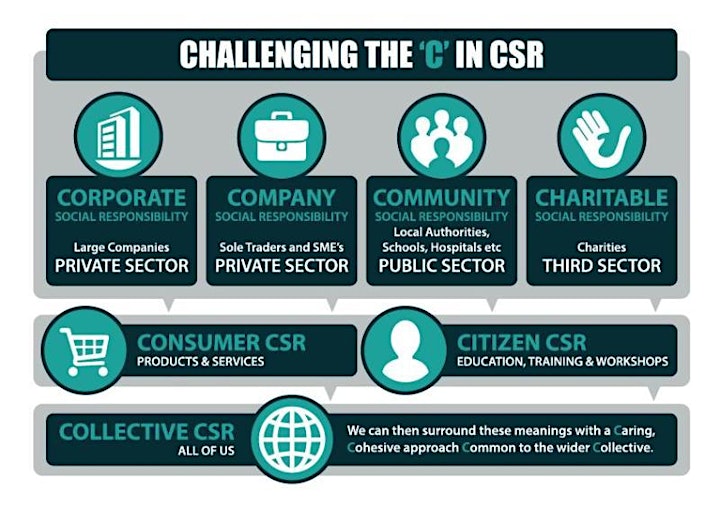 If you are interested in ethical and socially responsible corporate behaviour please do register to attend this BBO PA Network webinar.
It is becoming increasingly important for all businesses to be socially responsible as well as business responsible. Corporate Social Responsibility (CSR) is much more than just giving to charity; it can underpin and transform a company culture. Executive Assistant's SHOULD understand the role they play and be part of the conversation.
It benefits public perception, attracts customers, suppliers and especially employees. Richard will lead an interactive workshop where he explains ways in which your business can become more socially responsible and outline the business benefits of adopting this strategy.
This talk will also explore the four pillars of CSR, and what we can all do influence good CSR policies and drive corporate change. With well-defined objectives and measurable targets, your organisation's approach to CSR will provide the foundation for steps towards running a more sustainable and ethical business.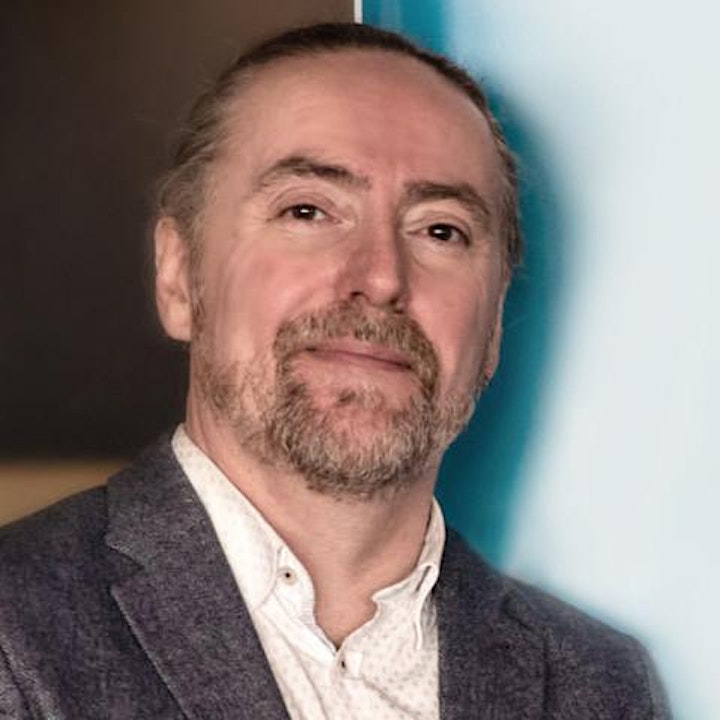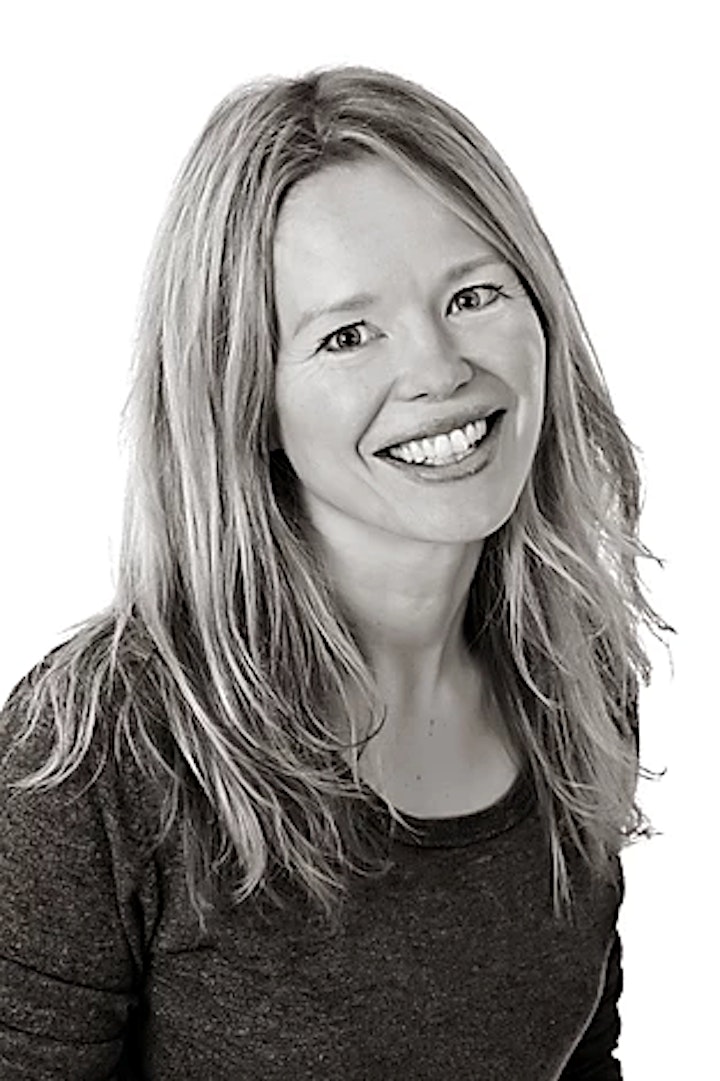 We are also excited to announce that Toni Kent - Professional Stand Up, Speaker and Writer will also be joining us on the evening. Toni is very funny, we are so pleased she's back after performing at our 1st Birthday celebration in March!
INTRODUCING TONI KENT
Toni Kent is an author, comedian, compère and writer who is known for skilfully fusing honesty and humour to tackle tough topics. She doesn't keep it to herself either - she is regularly commissioned to write funny raps, speeches and poems for tech leaders who dare to do things differently.
Having started performing stand up in her late 30s as a mother of two children because, well, why not?, Toni has earned a reputation for being flexible, funny and frequently surprising. Alongside traditional comedy audiences, she performs for corporates and charities, including the SAP Business Women's Network, Adobe & Women Network, Canon EMEA and hundreds of Smart Works Reading supporters at their 'Smart Talks' series of panel conversations where she is the resident host.
When hosting or contributing to events, Toni engages audiences, puts presenters at ease and keeps everything on course using infectious energy and comic timing. Edgier than a traditional compère but always professional, her experiences as a 25 year IT industry 'veteran', working parent and corporate escapee serve as material that audiences relate to. Toni believes there is always a place for humour and as a result has taken her material to places other comedians don't go. This includes dozens of WI groups, a cancer hospice, a dementia care home and even a car show room. 2020 will see her contributing to a project designed to help disadvantaged young people via stand up and performance art. You can find out more about her performances and published work at www.tonikent.co.uk or follow her on Twitter, LinkedIn and Facebook at @tonijkent. On Instagram she is @toni_j_kent because someone else got there first!
EVENING ONLINE NETWORKING FORMAT
7:20pm - Get 'Online' - Log on and get settled ready for a 7:30pm start, make sure you have your drink of choice in your favourite mug/glass!
7:30pm - Welcome and Introduction by Sarah Howson, BBO PA Network Founder
7:45pm - Keynote Speaker - Richard Collins
8:15pm - Live Q & A + Business Sharing Session
8:45pm - Finish / 'After Show Catch Up' for those who want to stay on and have a chat!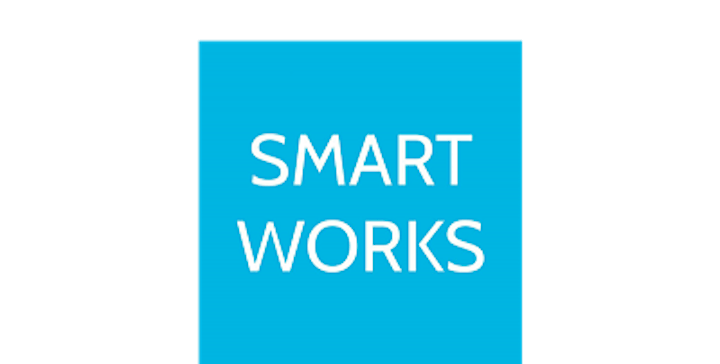 BBO PA NETWORK CHARITY PARTNER – SMART WORKS READING – HOW YOU CAN HELP!
Smart Works is a UK charity that provides high-quality interview clothes and interview training to unemployed women in need. They harness the power of clothes and confidence to allow a woman to be her best at a crucial moment in her life, giving her the confidence, the self-belief and the practical tools required to succeed at interview and transform her life.
We would LOVE for you to start stockpiling all of the items below because there WILL be future events and you WILL be able to donate again:
Large handbags (big enough to ideally fit an A5 CV copy, in good condition)
Smart business suits/workwear size - all sizes (what you'd be happy wearing to an interview)
Flat work shoes all sizes (again, interview worthy)
Toiletries (if you could ask your travelling colleagues to start collecting for next time, then great!)
Any sample or unopened perfume, lipsticks, mascaras etc... something to fill a little goody bag
Date and Time
Location
Refund Policy