BBO PA Network | WELLNESS MASTERCLASS with SEED WELLNESS | 20/07
Sales Have Ended
Ticket sales have ended
Thank you so much!
Sales Have Ended
Ticket sales have ended
Thank you so much!
Join us LIVE at Gerrards Cross Crowne Plaza, Buckinghamshire for a 'BBO PA Network Wellness MASTERCLASS with SEED WELLNESS'
About this event
You are cordially invited to attend BBO PA Network's 'FACE TO FACE' event on Tuesday, July 20th 2021 from 6pm through to 9pm.
We will welcome our speakers for the evening all from holistic and wellness company, Seed Wellness:
Jen Suri & Kate Kirrane Founders of Seed Wellness along with Richa Puri, Deb Milligan and Adele Wimsett.
The theme of the Wellness Masterclass will be 'The Four Pillars of Health' and how in order to feel optimally well you have to nurture each pillar equally. Seed Wellness's four pillars are EAT, MOVE, RELAX & FLOURISH and they are under pinned by a very large foundation of SLEEP!
EVENT THEME
We will be joined by Seed Wellness for this event with the evening theme focussed around 'wellbeing and energy'. 
Seed Wellness is a network of teachers, therapists & practitioners across South Bucks & Berks working together to boost the health and wellness of their clients and communities. Launched by Jen Suri and Kate Kirrane in March 2018, Seed is a trusted local brand dedicated to inform, inspire and empower people to live a happy and healthy life.
We will be joined on the evening by Seed Wellness's co-founders Jen and Kate (who as an experienced yoga teacher will be closing the evening for us) along with three incredible therapists:
EAT – Richa Puri is a highly experienced Nutritional Therapist & Clinical Pharmacist, who combines her love of food and science, to support her clients to feel happy and healthy. Richa will be focusing on how to stay energised throughout the day, with ideas for healthy breakfasts, snacks and lunches. She will be sharing some great tips & tricks to eat healthy to feel full & also full of energy!
http://seedwellness.co.uk/richapuri/
FLOURISH - Deb Milligan, Psychotherapist & Clinical Hypnotherapist is passionate about helping people to make positive changes to their lives and works with her clients to enable them to process deep-rooted or long-term emotions or experiences such as anxiety, grief or trauma. Deb's topic will be supporting your mental health to stay happy and healthy. She'll be sharing small simple ways to support your mental health and boost your motivation every day.
http://seedwellness.co.uk/debmilligan/
RELAX - Adele Wimsett, Essential Oils Expert & Women's Health Practitioner is passionate about helping women to feel healthy and empowered and offers bespoke holistic treatments using a range of healing modalities and doTERRA essential oils. Adele is going to give you an introduction to the beautiful & natural doTerra oils and explain the different ways you can use them to support your health & wellness. Adele will focus on oils that help you to relax - whilst also touching on some of the oils that can also uplift and motivate to assist you in avoiding burnout or feeling overwhelmed (unfortunately very common issues for many women!) This part of the session will be more interactive with different oils to smell and some small breathing exercises to aid relaxation.
http://seedwellness.co.uk/adelewimsettwomenshealth/
MOVE - Kate Kirrane is co-founder and an experienced local yoga teacher. Kate will be closing the session with some chair / stationary yoga and breath work - for the MOVE pillar.
http://seedwellness.co.uk/yogakate/
BBO PA NETWORK EVENING FORMAT
6.00pm to 6.45pm - Registration, Informal Networking, Arrival Drinks & Crowne Plaza Gerrards Cross 'Show Round Opportunity'
6.45pm to 6.50pm - Welcome & Introductions - Sarah Howson & Marianne Whitlock, BBO PA Network
6.50pm to 7.00pm - Hotel Welcome - Zeshan Hussain, Director of Sales, Crowne Plaza Gerrards Cross
7.00pm to 8.30pm - Speakers - Seed Wellness - Jen Suri & Kate Kirrane Founders of Seed Wellness along with Richa Puri, Deb Milligan and Adele Wimsett
8.15pm  to 9pm - Informal Networking
9pm - Carriages
FAQS & ADDITIONAL INFORMATION
What are my transport/parking options getting to the event? The Crowne Plaza Gerrards Cross of free parking directly outside the hotel and is easily accessible. Head to the main reception and ask for the BBO PA Networking event.
What are the detailed timings for the event? Please arrive for 6pm. Time allocated for 'informal networking' will be very relaxed. Show rounds will be organised at the beginning and end of the evening on small groups, all Covid friendly.
Will I be able to get a soft drink or a glass of wine? The hotel is very generously providing a welcome drink at the beginning of the event and will have refreshments during the event. There will also be a cash bar open all evening during the event.  
Where can I contact the organiser with any questions? Please email hello@bbopanetwork.co.uk if you have any questions regarding the event.
Do I need to bring a printed ticket to the event? No, a printed ticket is not required. We will export the registered attendee list from EventBrite and name badges will be handed out on arrival.
Will we be using social media? Yes! We encourage live use of social media - we need to spread the word about the network! Please use the hashtag #BBOPANetwork.
Will there be photography? Yes! There will be photography at the event. By attending you are giving your consent for your image to be used on social media and our website.
Spaces are limited - please book asap to avoid disappointment.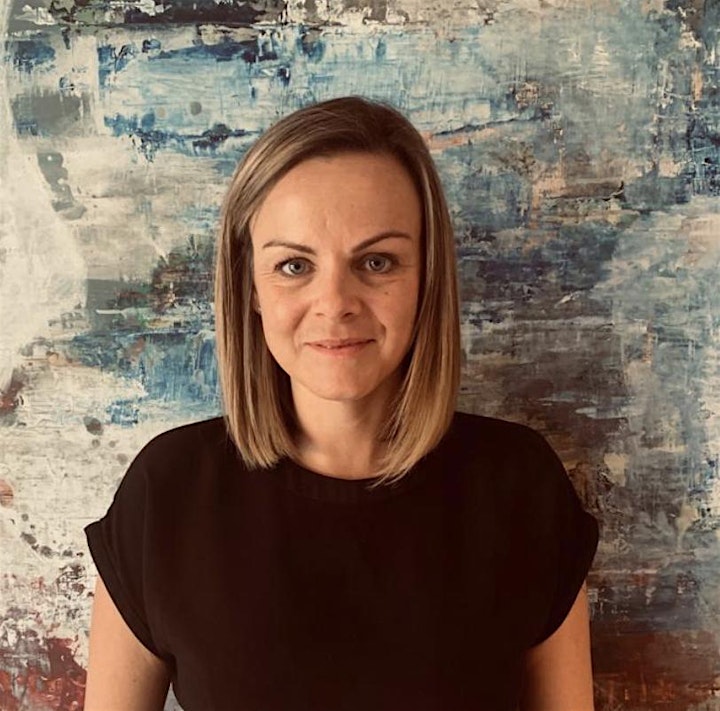 Jen Suri, Co-Founder Seed Wellness
Kate Kirrane, Co-Founder Seed Wellness and experienced local yoga teacher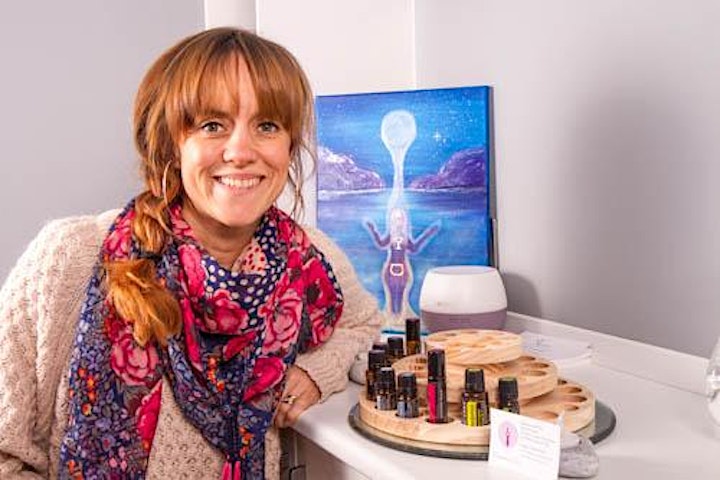 Adele Wimsett, Essential Oils Expert & Women's Health Practitioner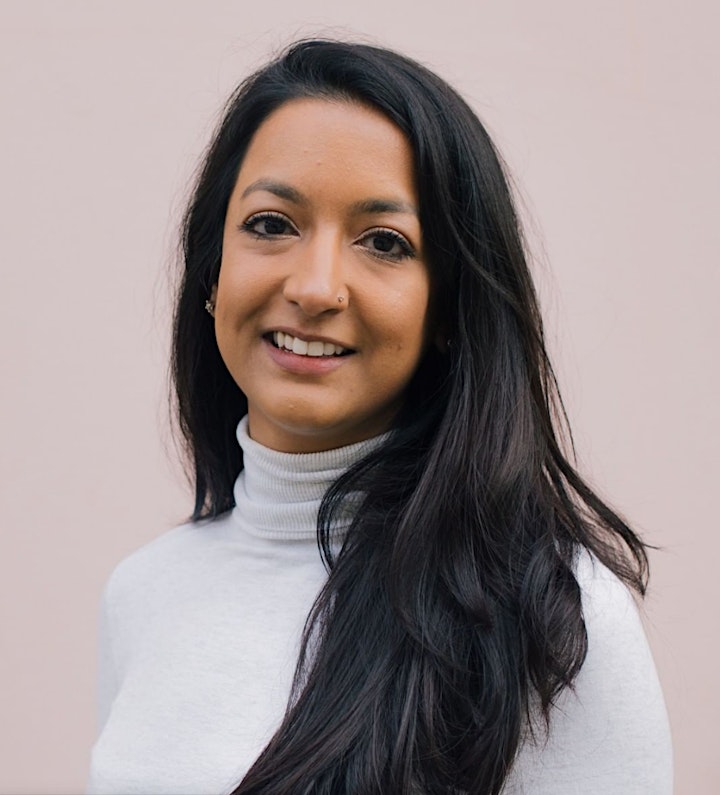 Richa Puri, highly experienced Nutritional Therapist & Clinical Pharmacist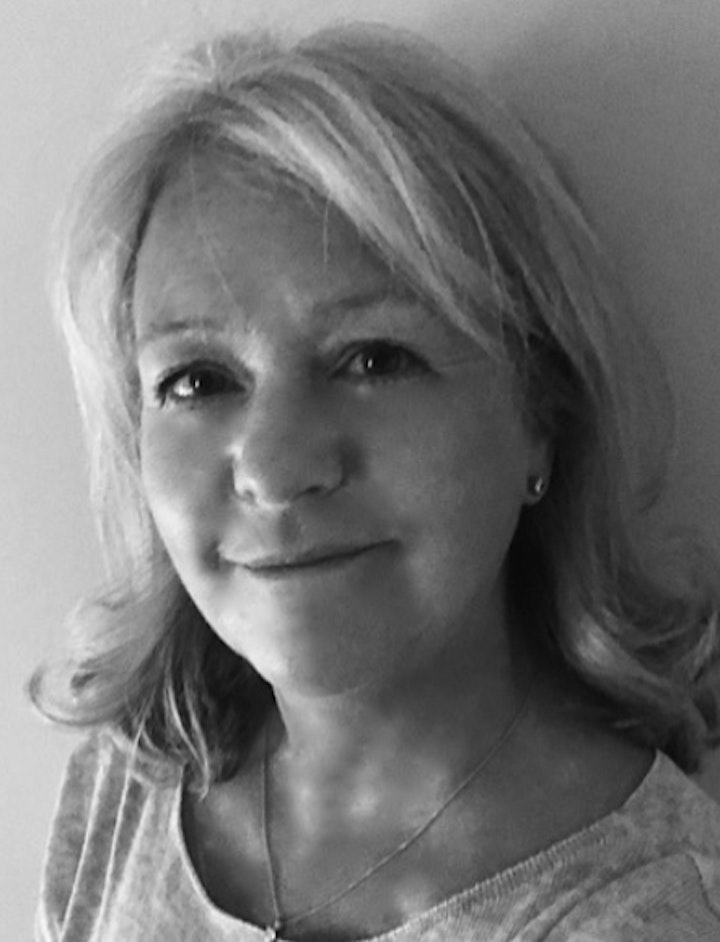 Deb Milligan, Psychotherapist & Clinical Hypnotherapist
Organiser of BBO PA Network | WELLNESS MASTERCLASS with SEED WELLNESS | 20/07
STRATEGIC PA RECRUITMENT
I'm passionate about PEOPLE and building long-term relationships which is exactly why I launched Strategic PA Recruitment in 2019. As a former C Suite level Executive Assistant, I understand how fundamental the role of an EA is to a business.

Strategic PA Recruitment is a boutique agency based in Buckinghamshire specialising in Chief of Staff, Executive Assistant, Personal Assistant and Office Manager positions all over the Thames Valley/South East. We work across all business sectors matching high calibre experienced Personal and Executive Assistants to clients from Entrepreneurs to CEOs.

I love what I do and I'm proud of the company I've created. We pride ourselves on providing exceptional, personal service. If you'd like to get in touch, please contact me on s.howson@strategicparecruitment.com.

BBO PA NETWORK
I am also the Founder and Director of Bucks, Berks & Oxon PA Network, an active professional network for Personal Assistants (PAs), Executive Assistants (EAs), Virtual Assistants (VAs), Administrators and Office Managers who live or work in Bucks, Berks or Oxon. The aim of the network is to connect like-minded business professionals enabling them to build relationships, learn and inspire one another. I love networking, bringing people together and enjoy championing the Business Support industry.

FORMER EXECUTIVE ASSISTANT
I am a former Executive Assistant with over twenty years' of C Suite level experience. I began my working career straight from university assisting the CEO of a small start-up semiconductor company (30 employees) and then moved to a FTSE250 international oil and gas support services company (20,000 employees), where I supported both the CEO and the CFO. I have a BA Hons in Business Management & IT as well as being CIPD qualified.