Description
The BCI is pleased to invite you to the launch of the 2019 BCI Supply Chain Resilience – 10-year trend analysis report. Join us in London to receive a hardcopy of the report and get involved in our discussions!
The Supply Chain Resilience report, published each year since 2009, analyses in detail the causes and consequences of supply chain disruption. It has been published every year since 2009. This new report by the BCI, together with Zurich, reviews and examines the trends noted in the first 10 years of publication
Join us for this free launch event which will discuss the major findings of the report and will give you the opportunity to ask questions to the authors and experts in the field.
The report will examine the following themes:
• Causes of supply chain disruption
• Where do these disruptions originate?
• Consequences of supply chain disruption
• Business arrangements to deal with supply chain disruptions
Please note that registering on this page will give you entrance to the launch event. You will only receive your copy of the report if you attend the event.
OUR PANEL:
Chair: Rachael Elliott, Head of Thought Leadership, The BCI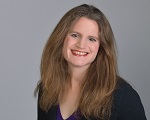 Rachael has twenty years' experience leading commercial research within organizations such as HSBC, BDO LLP, Marakon Associates, CBRE and BCMS. She has particular expertise in the technology & telecoms, retail, manufacturing and real estate sectors. Her research has been used in Parliament to help develop government industrial strategy and the BDO High Street Sales Tracker, which Rachael was instrumental in developing, is still the UK's primary barometer for tracking high street sales performance. She maintains a keen interest in competitive intelligence and investigative research techniques. She can be contacted at rachael.elliott@thebci.org.
Sarah Pearson, MBA, MCIM, Strategic Risk Practice Leader, Zurich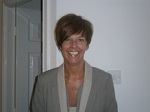 Sarah is the Strategic Risk Practice Leader who leads and manages the Strategic Risk Practice within Zurich Risk Engineering comprising of 10 FTE's. The team provide strategic risk management solutions to both Zurich customers in the private and public sector. Prior to this role Sarah worked as a Senior Risk Consultant within the team.
Sarah's background before joining Zurich is 24 years in the Public Sector working in the Police Service, a Metropolitan Council and a District Council.
Sarah was previously a member of a council's strategic leadership team for 10 years and has managed a successful corporate service. She has experience in a variety of fields including strategic planning, policy development, performance management, business resilience/isk management, and financial management.
Sarah obtained her MBA in 1999 and is a member of the Business Continuity Institute, Institute of Risk Management, Chartered Institute of Management and Chartered Insurance Institute.
Andy Dunn, Solution Development Director, Daisy Group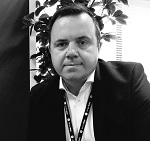 Since being appointed Availability Services Director for Daisy Group, Andy Dunn has steered the business firmly towards a business outcomes model. This ensures the development of the BC / Availability services portfolio is wholly aligned to the demands of existing customers and meets the changing demands of the BC arena. Daisy's business continuity portfolio has been re-shaped to align with service outcome, instead of the underlying technology and focussed on delivering business enablement above and beyond traditional services.
Andy has an extensive background in transforming business propositions in infrastructure technology, managed service and cloud service providers over the last ten years. This gives Andy the ideal experience to bring Daisy's availability and continuity services into the digital arena and redefine the offering for emerging market conditions.
After several successful sales roles in the IBM technology arena for the likes of SCC, Catalyst Solutions and Adapt, Andy moved in the Managed Services and IaaS sector in early 2000 and hasn't looked back. Working through the ASP and FM markets to establish a Managed Services offering for IBM customers at Red Squared PLC, his career progressed quickly in line with business acquisitions by Anix Group, ACS ITS and then Xerox. A move to Adapt in 2010 presented a major opportunity for Andy to transform the then network and colocation / data centre provider into a fully-fledged MSP and ultimately on to become a leading mid-market CSP. Heading up the new business and solution development teams at Adapt was a perfect foundation for the move to Daisy.
Andy is now busy integrating what was the legacy business continuity offerings into the wider Daisy portfolio to create significant differentiation for Daisy; as well as aligning the availability services portfolio to the changing needs of business continuity customers operating in a digital arena.
Daisy Reece, BCI Research & Insight Analyst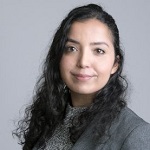 Daisy brings a high level of careful and enquiring research methodology to the BCI. She has been a significant author in the analysis and interpretation for this report.
Prior to joining the BCI, she held positions in research and data analysis for companies such as Vanson Bourne and GlobalData. She recently achieved a merit in the Advanced Certificate in Market and Social Research.
She is also a keen writer and has written for publications that specialise in trade and investment. Daisy holds a Masters in Arabic and Spanish from the University of Edinburgh.