Description
BCI Northern Ireland Forum is delighted to invite you to their event on Friday 17th of May at Marsh & Mercer, Bradford House Belfast.
Topic: Investing in Resilience: Learn how a poor crisis response can wipe billions off a company's value.
What resilience lessons can we learn from recent corporate crises?

Using some research from Marsh that investigates the impact of a crisis on a company's value, the session will explore case studies of major corporate crises from the past 10 years to identify the reasons why some companies thrive whilst others struggle simply to survive following a crisis.
We will explore accounting frauds, cyber events, supply chain failures, and product recalls identifying the common causes of poor crisis response and what can be done to prevent one.

Agenda:
1. Presentation from the Head of Business Resilience, Marsh providing:
a. a summary of the research findings
b. the latest emerging thinking on resilience
c. an update on the revision of ISO 22301 (Business Continuity)
2. Facilitated group discussion using the research findings to consider how best to ensure our organizations can thrive, rather than simply survive post-crisis

Speaker Biography:
James Crask, Head of Business Resilience Advisory, Marsh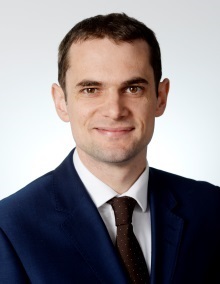 James leads the Business Resilience advisory service at Marsh where his team has extensive experience of delivering resilience projects across all industry groups. He has personally advised clients in a wide range of sectors with a particular focus in infrastructure, aviation, financial services, media, and government.
James previously worked for PwC where he was responsible for building the firm's business resilience advisory services. He also chairs the International Standards Committee (ISO) responsible for all global Business Continuity and Organisational Resilience Standards. The current focus of this committee is on the revision of ISO 22301 and ISO 22313, the BCMS Standards.
Prior to his consulting experience, James worked for the UK Cabinet Office where he was responsible for planning for terrorism events during the London Olympic Games and for ensuring the Government could maintain critical services during a catastrophic event. The role also involved working to support Government Ministers in responding to national emergencies.