Description
BCI Vic/Tas Chapter is delighted to announce their upcoming event on Thursday 19th September 2019 at Spaces Rialto, West Podium Ground Floor, 525 Collins St.
Attendance at this event is free for BCI members and guests
Strengthening security in a post-incident world

David Clarke
Head of Security and Compliance @ PageUp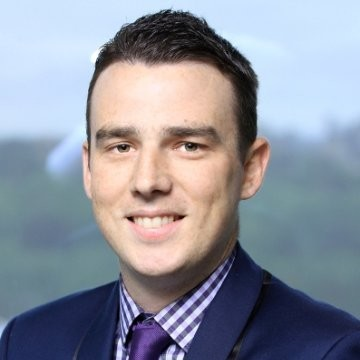 Despite the best preparations, adverse risk events still have a chance of occurring. Should we accept cyber- attacks as an expected occurrence nowadays? Yes.
Accepting that reality allows us to appropriately prioritise preparing our defences and responses to attacks.

In this talk by David Clarke from PageUp, we have the opportunity of learning about what went on behind the scenes of their 2018 security incident, and how they have improved as a result.
PageUp learned a lot during this time, and they are taking this opportunity to share some key lessons with their peers, including BCI members. This helps us as a community to educate and protect each other against future attacks. In this talk, David will discuss his first-hand experience of a security incident and take you through how this is now informing security optimisations within PageUp going forward.
We thank you for your understanding that there will not be a recording of this presentation.
David Clarke's Personal Profile:

David is the Head of Security & Compliance at PageUp.
With over 13 years' experience in IT, the last 5 in Cyber Security. He has worked in the Education, Financial and Software sectors across in-house, data centre, SaaS and Cloud-based environments.
He is responsible for overall Information Security Management System implementation and its continual uplift. He has a demonstrated history of continuous improvement across the people, process and technology domains of security.
He was responsible for the development, eventual enactment and execution of PageUp's Security Incident Response plan during their 2018 Security Incident and hopes to share leanings, educate and inspire improvement across the wider Melbourne Security Community via the number of lessons learnt.

Forum Hosts: Regus
The world's largest provider of flexible workspace solutions, with customers including some of the most successful entrepreneurs, individuals and multi-billion dollar companies.
Regus enables people and businesses to work where they want, when they want and how they want.
Their network includes almost 3000 business centres, spanning almost 900 cities across 120 countries and were founded in Brussels, Belgium, in 1989.