Description
Attendance at this event is free for BCI members and guests
Emergency Management and Preparedness in the City of Melbourne
Christine Drummond, Emergency Management Coordinator/MERO City Operations, City of Melbourne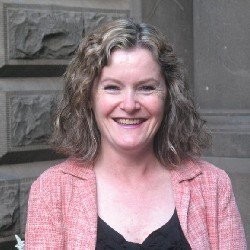 Christine's presentation will cover emergency incidents in the City of Melbourne over the last 5 years and the importance of multi-agency planning, training and exercising as a foundation to being able to respond to and recover from these incidents.
Case-studies during this presentation will include:
the Lacrosse high rise fire (2014)

Bourke Street incident (2017)

Flinders Street incident (2017)

Bourke Street incident (2018)

NEO200 high rise fire (2019)
The multi agency exercises run by City of Melbourne over past 5 years will also be a topic for discussion.
The audience will obtain an understanding of the importance of collaboration between agencies and stakeholders, how our plans and preparations can benefit and assist each other during emergencies.
Personal Profile; Christine Drummond
As the Emergency Management Coordinator for the City of Melbourne Christine holds the only full time emergency management position in Council. Christine is also the Municipal Emergency Resource Officer (MERO) for the City of Melbourne.
In addition, Christine manages the Policy arm of Council's Safe City Camera Program and represents the City of Melbourne on many external committees and planning groups.
Event Hosts: RMIT University
RMIT is a global university of technology, design and enterprise.
One of Australia's original tertiary institutions, RMIT University enjoys an international reputation for excellence in professional and vocational education, applied research, and engagement with the needs of industry and the community.
RMIT is a world leader in Art and Design; Architecture; Education; Engineering; Development; Computer Science and Information Systems; Business and Management; and Communication and Media Studies.
Transport and access
Public Transport:
Located on Swanston Street, near the corner of La Trobe Street, catch a City Loop train to nearby Melbourne Central train station or to Flinders Street. From Flinders Street, you can take a connecting City Loop train or Yarra Tram along Swanston Street.
Trams running along Swanston Street include routes 1, 3, 5, 6, 8, 16, 64, 67 and 72. Tram routes 24, 30 and 35 run along La Trobe Street.

Visit the Public Transport Victoria website for more information and connecting services in your area.
Parking:
No on-campus parking is available for visitors, but you'll find many commercial car parks a short walk away. Metered street parking is also available nearby, but note the time limits and clearway restrictions.