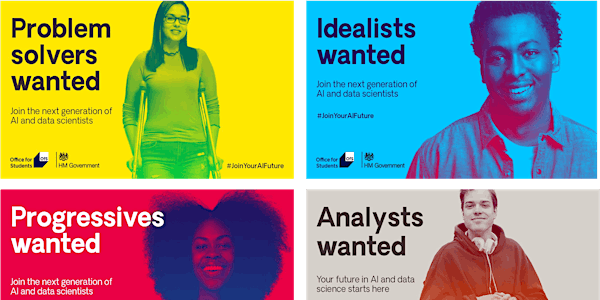 This Hackathon will introduce AI and gear up attendees for the MSc Artificial Intelligence at BCU.
About this event
The BCU RAISE team in the Computer and Data Science Department are hosting a hackathon open to anyone who wants to learn about AI and data analysis. This week-long hackathon is based on the IBM introductory data science course, OpenDS4All. Attendees don't need any background in programming for this and it'll be a great introduction to the exciting field of Artificial Intelligence. It has been specifically designed for learners joining the MSc Artificial Intelligence in September, but is open for anyone who wants to take part.
The course will run from Monday 18th July to Friday 23rd July between 10am and 4pm (BST) each day and all attendees will receive a certificate of attendance for their CVs. There will be some introductory AI presentations from the course leader, Dr Iain Rice, deputy course leader, Dr Mariam Adedoyin-Olowe as well as the wider teaching team. We will also have some guided programming lab activities and then a group hack challenge. The hack will involve a competition where the best performing team will have the opportunity to undertake an industrial data science internship in semester 2.
Attendance is optional, but we highly recommend that you attend at least some of the sessions, as it will all help to build your foundation in AI. If you can't attend every day, you are welcome to join for whatever you can. Sessions will be recorded and made available online where possible.