Description

We are pleased to announce details of our Annual General Meeting which, this year, will see us host a Panel Debate titled 'What Next for North Devon?' after the official business of our AGM
---
Annual General Meeting

The 2018 Annual General Meeting of Barnstaple & District Chamber of Commerce Ltd is an important meeting as it fulfils the need for our organisation to be accountable. Members will hear the reports on the previous year's activities and elect the Executive Officers.
AGM 2018 Agenda
President's welcome & introductions
Approval of minutes for AGM 2017
President's report
Treasurer's financial report and approval of accounts
Election of officers
Any other business


---
What Next for North Devon?
We are pleased to host a panel debate this year that will be chaired by editor & journalist, Andy Cooper.
The topics for debate will centre around 5 main questions:
With Innovation & Technology becoming increasingly important, how do Barnstaple & North Devon compete both locally, regionally and even globally?

Where do Barnstaple and North Devon fit in the Heart of the South West LEP Industrial Strategy - how do you make it relevant to local business for mutual engagement?

Do you think there is a divide between public & private sectors and if so, how do we bridge it to ensure we are all working together for the common good of North Devon?

In 2017, Government published A Green Future: Our 25 year Plan to Improve the Environment - how do these targets impact North Devon and what should we be doing to assist?

BREXIT - what will it mean for North Devon?
The audience will have their chance to put questions to the panel on the topics above and, depending on time, questions on other topics too.
Come and be part of the discussion and book your place now. The event is open to members and non-members alike.
Panel Chair: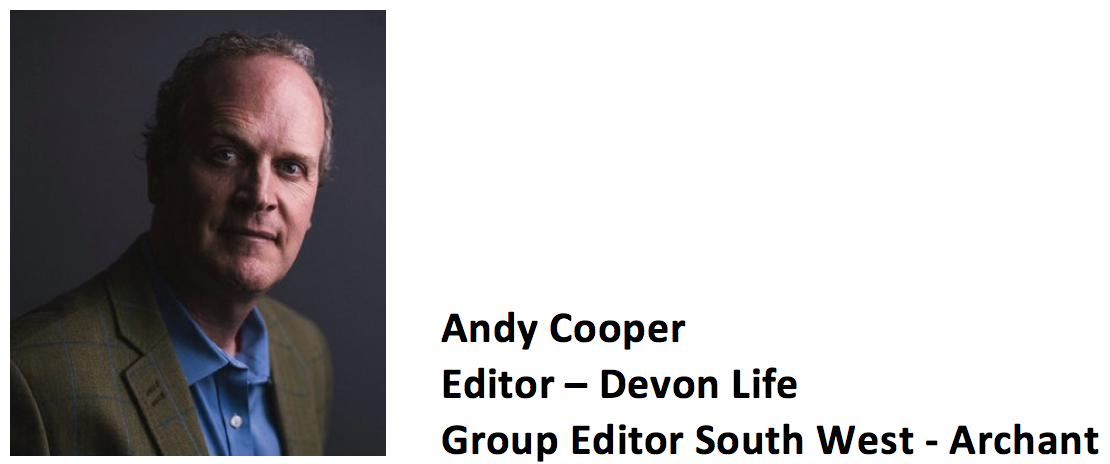 Panel Members: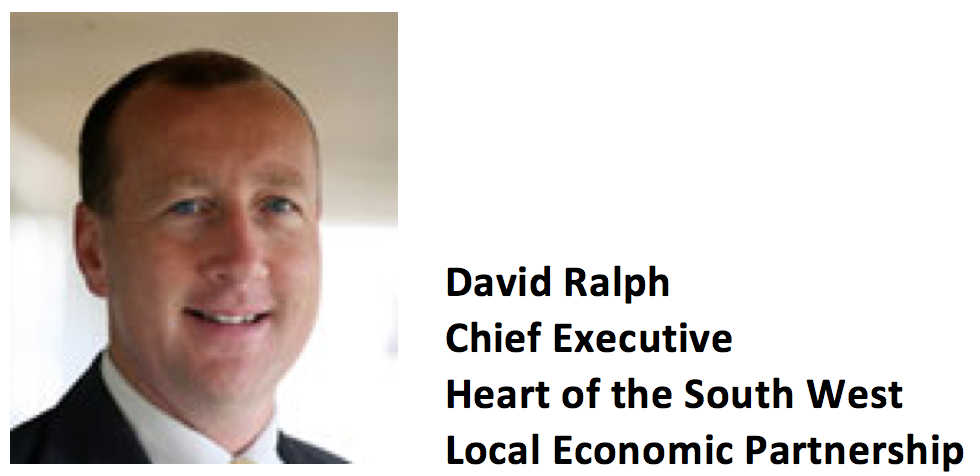 Having been appointed in June of this year, David brings a wealth of experience having spent 5 years as CEO of the Derby, Derbyshire, Nottingham, Nottinghamshire (D2N2) LEP. Over this period he translated the area's strategic economic plan into real delivery on the ground; this experience will be hugely valuable leading our LEP as the role and influence of LEPs increase nationally.
With more than 20 years at the helm of public, private and community-led organisations in London, Bristol and most recently the East Midlands, David has been at the forefront of delivering some impressive transformational and successful regeneration and economic development programmes.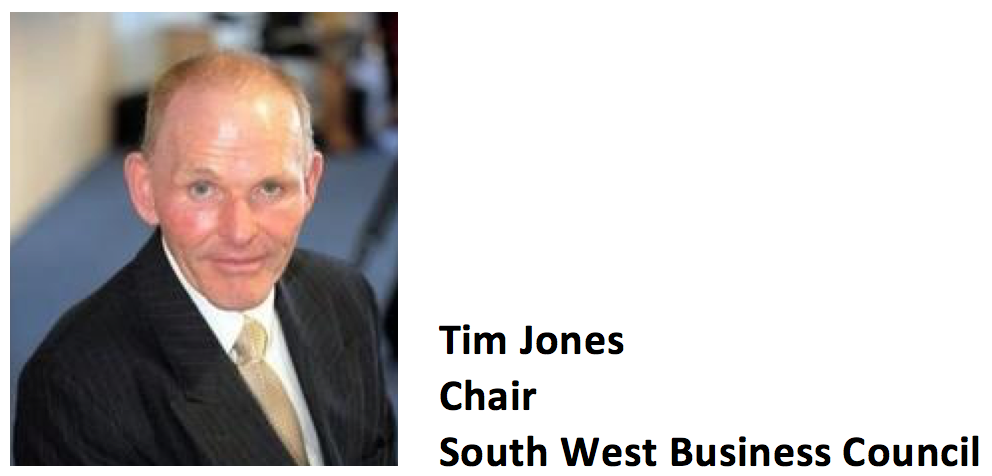 Tim is also involved in a number of other organisations including the executive of the HoTSW Business Forum, independent Vice Chairman Water Futures Panel, Board Member of Plymouth Chamber, Vice Chairman of Plymouth Area Business Council and Board Member of North Devon +.
Outside business related activities, Tim is also involved in a wide range of Criminal Justice Issues being a Special Advisor to HM Prison Services serving on the South West Regional Offending Board, is a Trustee of Broadreach which deals with a wide range of Drug and Alcohol Services and is a Patron of Tomorrow's People. Chairman for the Dartington Hall Trust Property Board and Trustee for Fort Bovisand. Tim also served for 22 years as Chairman of the Princes Trust for Devon & Cornwall and as a South West Regional Board Member.
Tim has active business interests and has been involved for over 30 years in a wide range of property issues. Tim is now extensively involved in Commercial Property Development across the South West Peninsula and is a Director within Belstone Fox Project Management Ltd and Wessex Investors Ltd.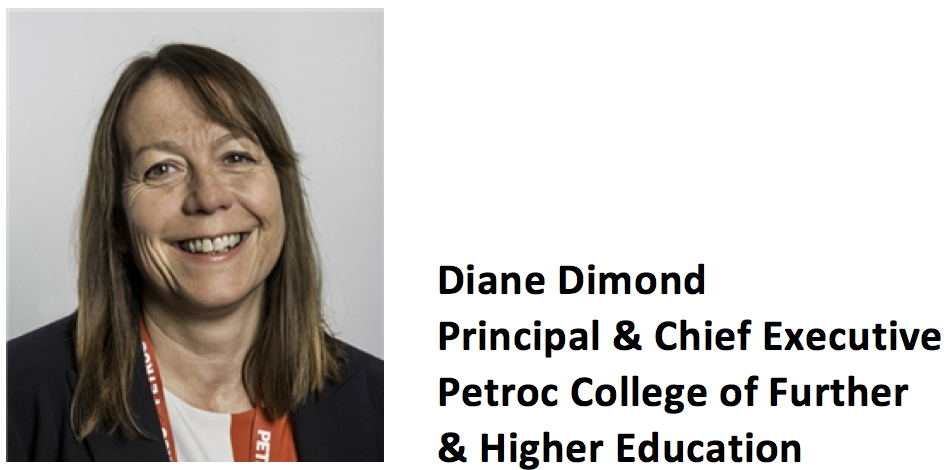 Diane joined Petroc in November 2011 as Vice Principal/Director for Finance and Funding and was appointed Principal in 2015.
Diane is a Fellow of the Institute of Chartered Accountants (ICAEW) and was elected to the Heart of the South West Local Enterprise Partnership (LEP) board from January 2018. She started her career with Deloitte and has held senior finance roles in private sector engineering and service companies.
Diane has worked in the education sector since 1997, when she qualified as a teacher, with a PGCE in Mathematics. Diane has experience of teaching on a wide range of programmes including industry focused qualifications such as Accounting Technician (AAT), HND/C in Business and CIMA. Prior to joining Petroc, Diane was Finance Director at New College Swindon; she has also worked for two of the Government's Further Education funding agencies.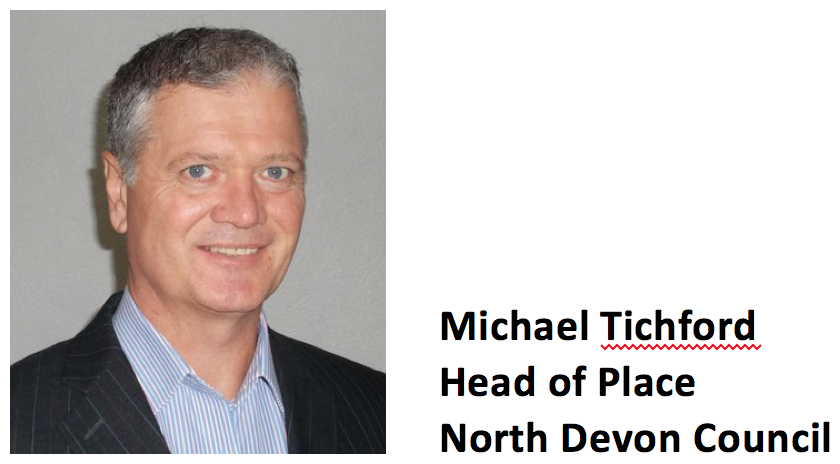 Having been appointed in August 2018, Michael brings a wealth of experience to his position at North Devon Council as Head of Place - Strategic Development and Planning, Economic Development & Town Centres to give him his full title.
Starting as a trainee Planning officer in 1987 for Slough Borough Council, he has held a number of posts throughout his career, in Planning, Economic Development , Community Development & Regeneration in councils across England. Leading Economic Development, Regeneration, Property, Town Planning, Housing Functions and corporate business change initiatives at various councils, Micheal now brings those skills to his role as Head of Place at North Devon Council.
---


Food & Networking
There will be a networking opportunity and buffet provided as part of the event. Please complete the question in the ticket purchase if you have any special dietary or access requirements.
---


Booking
We are pleased to announce our sponsors for this event are Viridor and this has enabled us to offer members tickets to this event free of charge (member tickets purchased will be checked against our current paid membership database). There is no limit to the number of attendees from one organisation.

A nominal fee is charged for non-members towards the cost of food and venue hire.
To book your place(s) at the event, please click on the green Tickets button above. We look forward to welcoming you at the event.
---
We would like to thank our sponsor for this event: