BDMLR Mass Stranding Exercise

Sunday, May 20, 2012 from 9:00 AM to 7:00 PM (CEST)
Event Details
BDMLR Mass Stranding Exercise, Exmouth May 20th 2012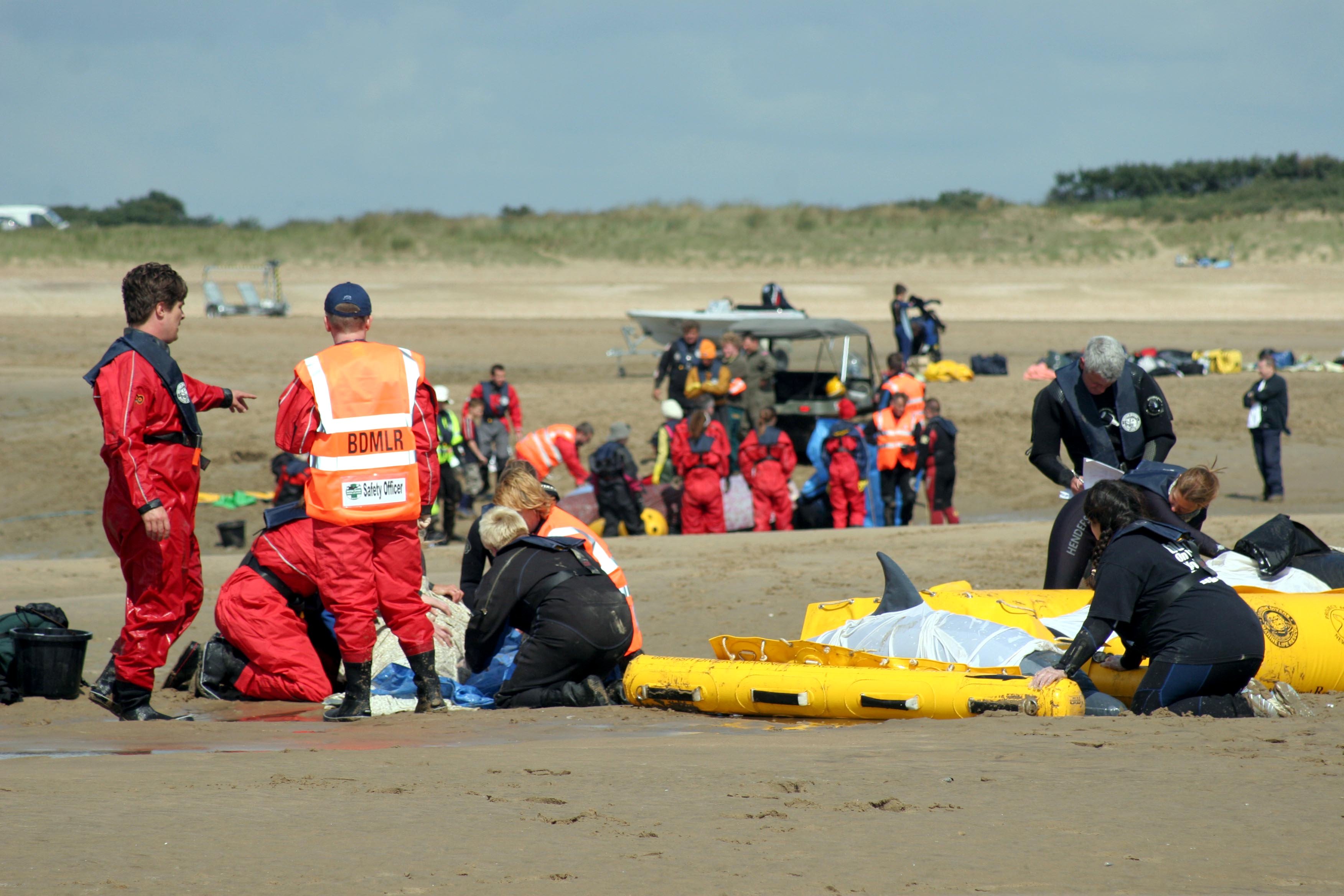 BDMLR will be holding a Mass Stranding Exercise at Exmouth on May 20th 2012.
This is open to all current BDMLR medics and will give you a flavour of just what can happen at a real mass stranding.
You will be working as part of a team and coping with the stresses and concerns of caring for a number of whales and dolphins that we will have 'stranded' for the day.  We're hoping that we will also be able to involve other rescue organisations as appropriate.
It is likely that the day will be a long and tiring one, just like a real rescue, as the models will be beached in the early hours of the morning on an outgoing tide.  Medics will have to assess the animals, give them first aid on the beach and possibly move them.  Ultimately, the whales and dolphins will be refloated on the incoming tide in the mid to late afternoon or early evening, dependent upon the positioning of them.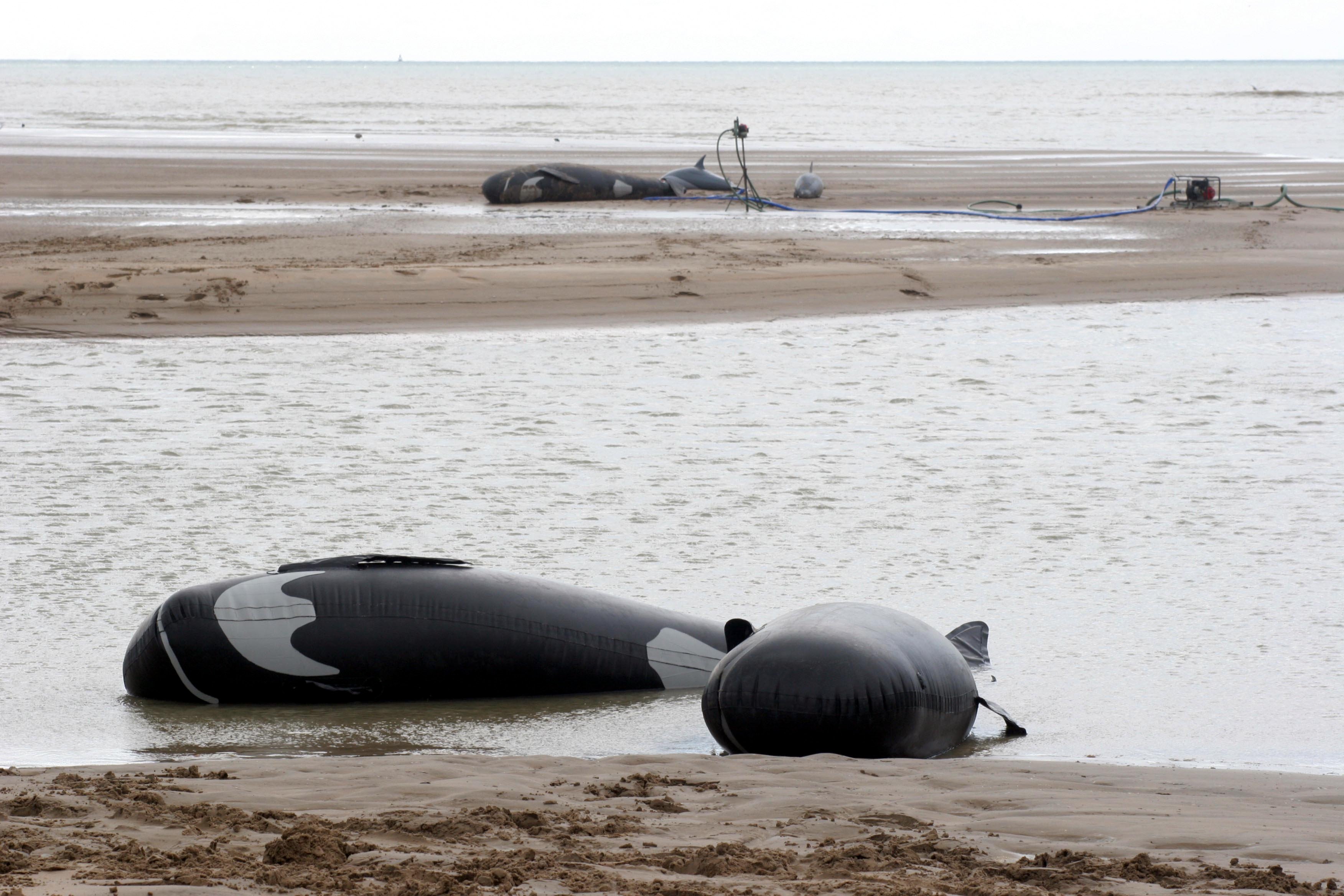 We're intending to have around half a dozen whales and possibly even more dolphins on the beach, so there will be plenty to do during the day.  If you are unable to attend from early morning come along later anyway as we will need to revolve teams to ensure you all get a rest period.
There is no charge for attending this event, but priority will be given to those medics whose subscriptions are up to date.  If you're not sure of your status, please call the office on 01825 765546 and we'll gladly check for you!
Please register via this website so that we know how many, and who to expect.
You will need to bring your own refreshments for the whole day, a drysuit (preferably, or wetsuit with windproof jacket), suitable footwear, a change of clothes and towels.  Please also bring anything that you would take as a medic to a stranding (if you have a windbreak, tarpaulin, poles, sheets, rope, string etc - these could all be useful) and if you have your own lifejacket, please bring that as well.
The day will be an early start for those of us setting up the event, so if are likely to be in the area, please call head office if you can help.  
We will brief everyone on the day at BDMLR Control around 9.30am.  Please note that a BBC Coast television crew will be filming the event with Miranda Krestovnikoff, so if anyone wants to avoid the camera (for whatever reason!) please let us know before hand.  All medics will need to sign in and a BBC consent form will form part of that.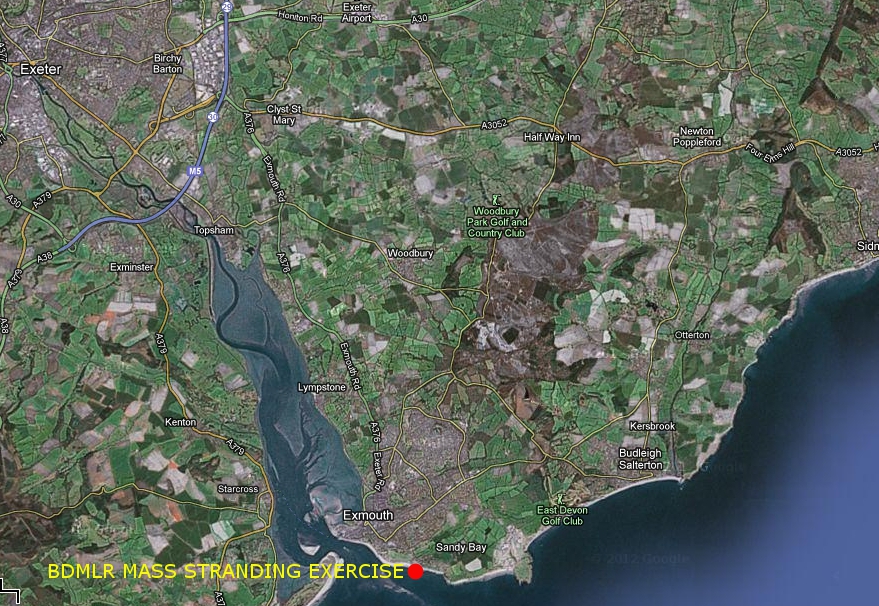 The venue for the exercise is to the east of the Exmouth RNLI Lifboat station on Queen's Drive. BDMLR Control will be in the carpark before the roundabout. Please do not go to the Lifeboat Station itself, but ithis is the best landmark at a general postcode for the area of EX8 2DB. Please note that the event is south of the pointer shown on the Google Map for this postcode, on the coast.
There is a large pay car park at the site, and free parking along adjacent roads.  Please note that we are unable to collect people from the railway station. 
Please note that expenses can not be paid for this exercise and medics are responsible for their own travel, food and beverage and accommodation (there is an excellent YHA in Exeter - see here and camping sites close to the event - see here).
That's about it for now!  Please register and we will provide you with more information closer to the event.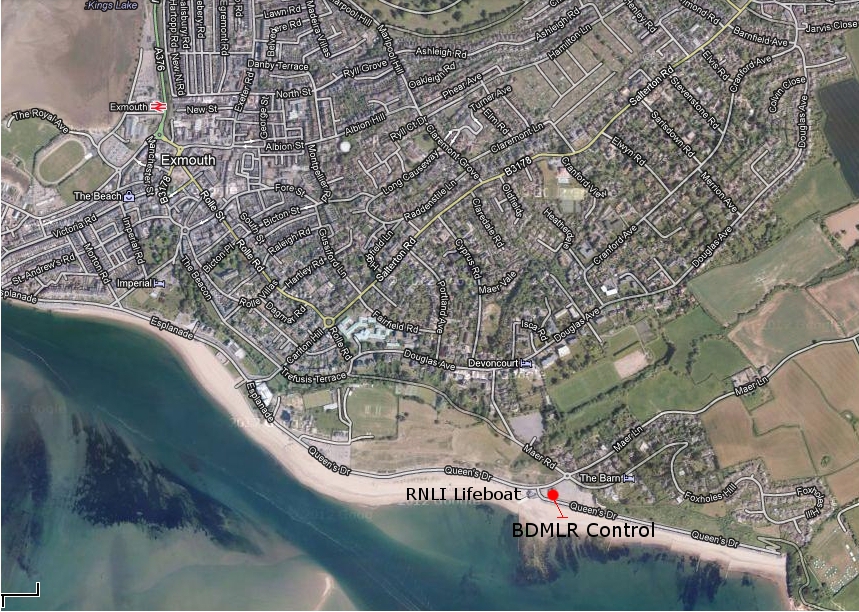 Attendee List
Sort by:

Date

|

First Name

|

Last Name
When & Where

Exmouth Lifeboat Station
Queen's Drive
EX8 2BD Exmouth
United Kingdom


Sunday, May 20, 2012 from 9:00 AM to 7:00 PM (CEST)
Add to my calendar
Organizer
British Divers Marine Life Rescue
We are a voluntary network of trained marine mammal medics who respond to call outs from the general public, HM Coastguard, Police and RSPCA. In fact, we are the primary marine animal rescue organisation in the country and are not only called upon by the other emergency services, but also train their staff.
BDMLR is a registered charity and is operated entirely by volunteers. Our rescue teams are on call 24 hours a day, 365 days a year.
We have a wide range of equipment strategically placed throughout the country to deal with strandings of marine animals, oil spills, fishing gear entanglement and in fact any type of marine animal in trouble. This includes rescue boats, equipment trailers, whale and dolphin pontoon sets, a whale disentanglement kit and each area has a medic kit with essential supplies.
Charity Registered in England and Wales No: 803438 and Scotland No: SC039304
www.bdmlr.org.uk 
BDMLR Mass Stranding Exercise