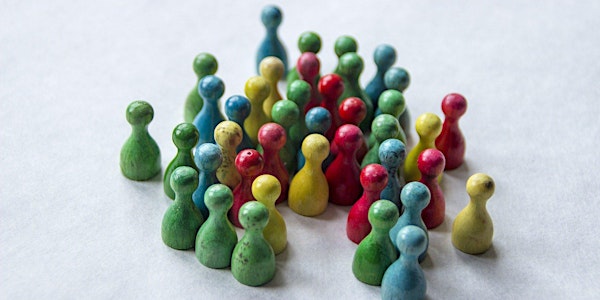 Be an SFiO Financial Contributor for the year up to 31 Jan 2022
Welcome to our Financial Contributor page. Contribute from £25 up to £85 to develop our online resources and community. Free for Under25s
About this event
Welcome to the SFiO Financial Contributor page
We invite you to make a contribution from £25 up to £85 to support SFiO as we connect SF practitioners globally and collect excellent examples of SF work carried out in organisations internationally.
To contribute, please click on the green "Register" button to the right of the screen and when you are on the ticket page, scroll to click on the ticket for the contribution you want to make: £85, £75, £65, £55, £45, £35, £25 or Defer Contribution* 
** Please read our Data Privacy Policy below before you contribute.
Three of the achievements in 2020, that contributors found most valuable were:
Kept the increasingly global community connected through our weekly and monthly Fikas, our Global Chapter meetups and the local chapters.
Launched the new and resource full website, including the new InterAction Collection, which is "higher quality, more diverse and easier to consume due to monthly features"
Created new and vibrant chapters, connecting Chapter Heads and sharing experiences.
Your 2021/2022 contributions will:
Convert the existing InterAction library, from Volume 1 onwards, to the new, easily searchable and easier to read format you can see in the 2020 and 2021 editions - plus translate popular articles
Complete the additional features on the new web site, to give Reviewed Practitioners and contributors more visibility
Sponsor the SF24 2021 virtual conference, capture talks and sessions at SOLWorld 2021 in Vienna so they are available to the whole community and organisations, support the Fikas and Global Chapters, and underwrite another face to face SFiO Unconference.
Do you wonder why we have a contributor model and not a membership model? Watch the video below, in which Annie Bordeleau and John Brooker, Co-Presidents, explain.
We are excited by the opportunity SFiO provides contributors to make a difference in organisations and society. Our best hope is that you are too and that you will contribute both financially and collaboratively. A financial contribution enables you to vote for the Board annually, become a Reviewed Practitioner and maintain this status, be consulted on the development of SFiO and lead a Chapter.
May you achieve your best hopes in the next twelve months.
Annie Bordeleau, John Brooker and your SFiO Team.
Feel free to contact us if you have any questions regarding the contribution at admin@sfio.org.
*Defer Contributions
In 2020 we deferred contributions for those impacted financially by the Coronavirus crisis. We are continuing the offer this year. If you wish to defer until later in 2021, please choose the Defer Contribution ticket and we will keep you on the mailing list.
**Data Privacy Policy
We use three third-party databases to enable the efficient administration of the SFiO organisation. When you contribute, you add your data to the following databases for the purposes shown:
Eventbrite - your name, email and billing address for payment purposes. Your name, email, city and country details for use on Mailchimp for news, local chapter updates and network geographic spread information. Eventbrite data can also be seen by our administrative partners', Events Northern, a UK based company who administer our contributions collection. 
Mailchimp - your name and email address and country information, collected from Eventbrite, for SFiO to send SFiO news and updates to you.
Loomio - your e-mail address (taken by SFiO from Eventbrite) to enable you to vote on proposals and to be reminded of voting where necessary. You may also register for Loomio which enables you to participate in discussions about future initiatives, in which case you will add your name information as well.
The above organisations use the data you supply to them for their own marketing purposes (if you agree) and do not share it with other organisations. Please see the data privacy notices for Mailchimp, Eventbrite and Loomio for further details.
SFiO publishes, on the SFiO website, the information supplied by Reviewed Contributors as part of their review process. We also publish a list of all financial contributors for the current year on our website. We renew this list on 1 May so that we remove from all databases those who have not given SFiO permission to use their data for this year.
SFiO does not share your data with any other organisation. Should circumstances change that necessitates such sharing, we do not foresee any, we will write to you to ask your permission to share.
If you have any issues with our Data Privacy Policy or do not wish to be part of one or more of the databases shown above, please contact admin@sfio.org