Sales Have Ended
Ticket sales have ended
Congratulations! You have successfully registered your place at the ONLINE Be Fertile! Workshop for Saturday 15th July at 10am UK time. If you can't make the date or time, no problem - you will receive access to the full recording of the event to download and keep.
Sales Have Ended
Ticket sales have ended
Congratulations! You have successfully registered your place at the ONLINE Be Fertile! Workshop for Saturday 15th July at 10am UK time. If you can't make the date or time, no problem - you will receive access to the full recording of the event to download and keep.
Description
Do you lie awake some nights, feeling anxious that you might never have your baby?
Would you like to find out what is stopping you from conceiving and discover the path to having your baby?


IMAGINE IF...
..in one single day you could have a clear plan of action and know exactly what you need to do next to conceive and carry your healthy baby to term.
Whether you're trying to conceive naturally or with IVF, it is vital to look at the whole picture of your fertility health and wellbeing to increase your chances of conception and healthy pregnancy.
In this one day fertility workshop leading experts Sarah Holland - Fertility EFT Coach, and Andrew Loosely - Chinese Medicine Fertility Expert, will take you through simple and effective steps to get you closer to your goal of having your baby.
The workshop will be recorded too, so if you can't make the time or date, you can still sign up and receive this fantastic day of support! As a participant you will receive a full recording of the workshop, along with a PDF workbook to record your own notes, and access to a private Facebook Group where you can interact with Andrew and Sarah and the other participants, giving you the best all round support available!
DURING THE WORKSHOP YOU WILL DISCOVER:

The 5 vital Fertility Foundations you must use to transform your fertility health to conceive and carry your healthy baby.


How to find the root cause of your fertility issues, including demystifying "unexplained infertility". We'll share our 2 most important methods to use for diagnosis, and exactly which medical tests to ask your doctor for.


Why taking care of your emotional well being while trying to conceive is so much more than "relax and you'll get pregnant", and the real ways your emotions, thoughts and beliefs can impact your fertility journey.


How to harness the positive impact of your emotions to support your fertility, and utilise a cutting edge technique called EFT alongside mind-body techniques such as meditation and visualisations to optimise your health and wellbeing.


On the day we will guide you through a 360 degree approach to your unique fertility situation and you will leave Be Fertile! with a plan for your fertility journey, feeling crystal clear on exactly what needs to be done and when, so you can take your next steps with confidence!
YOUR PRESENTERS:


Andrew Loosely - Chinese Medicine Fertility Expert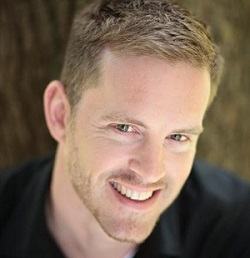 Andrew Loosely is known as one of the most sought after Natural Fertility Experts and Consultants in the Fertility community. He is famous for helping thousands of people around the world to overcome their infertility, to conceive and birth their babies, and enhance their health and wellbeing. Andrew believes that fertility issues are caused by deeper internal health factors that need to be addressed before conception can be achieved naturally, or with IVF. Through his 3-Steps to Pregnancy Programme, The Baby Creating Plan, he helps you transform your fertility health naturally, to increase your chances of Natural and IVF conception.


Sarah Holland - Fertility EFT Coach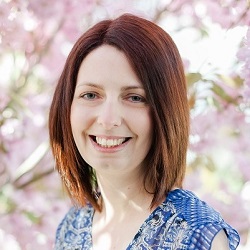 Sarah Holland is the founder of Fertile Mindset where she offers nurturing and transformative fertility support using the powerful technique EFT. With 17 years of experience working with fertility, she has helped thousands negotiate the emotional rollercoaster of fertility issues. She believes it is possible for anyone to transform their fertility journey into a much more positive experience, and that for many healing the emotional aspects are key to resolving their fertility issues. Based in the UK, Sarah's support is available worldwide via phone and Skype consultations and within her online support program, the Fertile Mindset Sanctuary. Having experienced her own fertility challenges Sarah is now a mum to two amazing boys through both birth and adoption.
LIMITED SEATS AVAILABLE - BOOK NOW!
There are only 100 places available at this special online workshop and once they're gone, they're gone!
Book your ticket now and we look forward to helping you transform your fertility health and journey.
"I love the teamwork that is Sarah and Andrew. You both bring so much knowledge and understanding to the fertility journey." - an attendee at Andrew and Sarah's event


"I highly recommend Sarah - a kind and compassionate supporter just when you need it most. EFT changed my fertility journey completely. It helped me relax before a gynaecological operation and during the very stressful years of IVF. We have just celebrated our daughter's 1st birthday!" - Sam, who conceived her baby while receiving fertility support from both Andrew and Sarah


"I am so pleased with the support I received from Sarah on our journey to becoming a family. I am an older mother with a decade of fertility treatments behind me (at the point of meeting Sarah), I was exhausted and discouraged. I completed one-to-one sessions with Sarah and found them to be incredibly reassuring and positive. I am convinced that our fertility treatments were finally successful due to the positive mental state I was able to achieve using these techniques." - Heather, now a mum to 3 children all conceived while receiving Sarah's support


"Following the wonderful experience of becoming parents to our beautiful daughter, it was an easy decision to go back to Andrew for assistance with baby number 2! I went back to see Andrew to regulate my cycle, have treatment and take herbs for general well being. Within a matter of weeks I had a regular cycle which obviously did the trick as within two months we were pregnant with baby no 2! So after being told that we would not be able to conceive naturally, within two years we have two healthy, beautiful children thanks to Andrew! Words cant describe how happy we are with our perfect little pair! Thank you to you all!" - Leanne and Ian Mennie, now parents to 2 babies after trying to conceive with PCOS and low sperm count
FAQs


Who is Be Fertile! for?
Anyone who is trying to conceive a baby and wants to optimise their fertility is welcome to join us at Be Fertile! You may be trying as a couple, as a single, with or without diagnosed fertility issues. You may have problems on the female or male side, or both. You may be preparing for IVF, or looking to conceive naturally. You may be optimising your health ready for a donor egg, sperm or embryo cycle. You may have fertility concerns related to your age, egg quality, semen analyis, or any number of conditions. The information and guidance shared at Be Fertile! will be suitable for practically any fertility situation, but if you have any questions before you book please contact us at mail@fertilemindset.com and we'll be happy to help.


I'm already doing everything possible to overcome my fertility issues. Will Be Fertile! teach me anything new?
That's great to hear you've been so proactive! We'd now love to help you refine and optimise your approach to your fertility. If you haven't conceived yet, it's likely that with our combined 40 years experience of working with the most challenging fertility cases we will have a fresh new approach to share with you.


Is there a minimum age requirement for the event?
The minimum age to attend the Be Fertile! workshop is 18.


I'm a fertility professional and very interested in the work you are doing. Can I attend?
We're so pleased you are interested in our unique and integrated approach to fertility! However Be Fertile! is solely for women and couples on a fertility journey. We love to connect with like-minded fertility professionals so do get in touch if you'd like to chat further about professional education and partnerships.


What's the refund policy?
Tickets are non-refundable, but can be transferred to another person up to 24 hours before the event at no cost.


How can I contact the organiser with any questions?
You can email us at any time at mail@fertilemindset.com and we will be happy to help!