Description
#BeGoodBeSocial Glasgow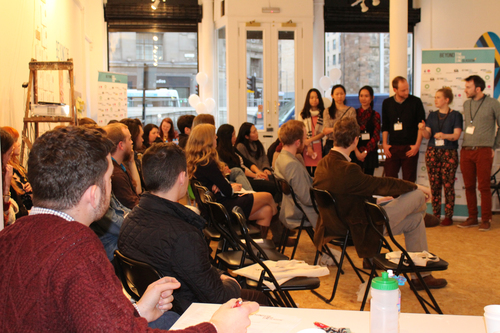 Scotland's third sector social media gathering returns on Thursday 3rd July 2014 6-9pm at Beyond the Finish Line. Join us for inspirational talks, a Q&A panel session and drinks & food.
As always tickets are free for charities, social enterprises and community groups. We have a handful of paid business tickets available for freelancers, agencies and others - your contribution enables us to keep the event free to non-profits.
If you can't make it along we'll be livestreaming - the URL will go live soon.
Programme
6pm Networking drinks and food
6.30pm Intro to Be Good Be Social from Ross McCulloch
6.40pm Chris Yiu, SCVO
7.10pm Rachel Brown, Impact Arts
7.40pm Break
8pm Tommy Whitelaw, Health and Social Care Alliance
8.30pm Q&A panel featuring all speakers
9pm Close...then off to the pub
Our Speakers
'How digital can transform Scotland's third sector'
Chris Yiu - Director of Digital Participation, SCVO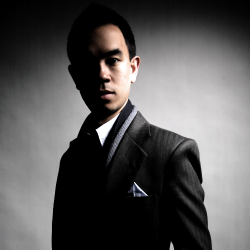 Chris is currently Director of Digital Participation at the Scottish Council for Voluntary Organisations (SCVO). Chris was Head of the Digital Government Unit at Policy Exchange, where he led research on public policy and technology, data and the internet. Before joining Policy Exchange he worked as a civil servant at HM Treasury and the Prime Minister's Strategy Unit, and as a consultant at McKinsey & Company. Chris's talk will explore his work across the public, private and third sectors to increase digital participation in Scotland and a look at how we build digital capability in the third sector.
'Dementia Carer Voices: Using social media to campaign and tell stories'
Tommy Whitelaw - Project Officer, Health and Social Care Alliance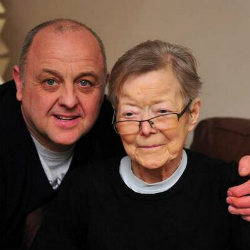 For 20 years, Tommy Whitelaw worked in the music industry running merchandising operations on international tours for artists including Spice Girls, McFly, Kylie and U2. His life changed dramatically in 2007 when he returned to Glasgow to become a full time carer for his mum Joan who had vascular dementia, up until she sadly passed away in September 2012.
Tommy's struggle through this difficult and isolating experience has led to him becoming a tireless campaigner raising awareness of the issues surrounding dementia. His 'Tommy on Tour' campaign saw him walk across Scotland's towns and cities to collect hundreds of life story letters from people across Scotland providing an insight into the issues and challenges faced with those coping with Dementia and those caring for those with Dementia.
Now, as Project Officer of the Health and Social Care Alliance's Dementia Carer Voices Project, Tommy continues to travel the length and breadth of the country to speak to carers groups, health and social care professionals and students as well as key decision-makers who have influence over the lives of people affected by dementia. He continues to gather carer's experiences, and shares them with those who can make life better for carers and the people they support.
Blogging, Twitter and Tommy's other social media channels have played a key role in his influential campaigning work. Tommy's Be Good Be Social talk will take a frank look at the lessons learned along the way.
'Crowdfunding Lessons for Social Enterprises, Charities and the Arts'
Rachel Brown - Business Development & Consultancy Director, Impact Arts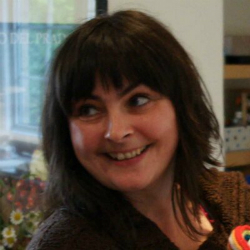 Rachel leads the Development Team at Impact Arts, a national community arts charity based in Scotland. Impact Arts works with people aged 0-100 helping them to use the arts to create positive lasting change in their lives. In short we come up with creative solutions to social challenges like improving future life prospects, reducing youth unemployment and preventing isolation amongst older people.
Impact Arts are currently crowdfunding £15,000 for The Young Gallery. Based in the East End of Glasgow, it is Scotland's first and only space dedicated to exhibiting children's art work. 92% of children in areas of multiple deprivation do not take part in any arts activities and in the East End between 30-50% of children are living in poverty. The Young Gallery is Impact Arts' vehicle for helping children experience the importance of creativity and for celebrating their boundless imaginations.
Rachel's Be Good Be Social talk will look at the key lessons Impact Arts have learned from their crowdfunding experiment.
Sign up for ticket updates and the latest #BeGoodBeSocial news * indicates required Email Address *
http://www.twitter.com/BeGoodBeSocial - Use hashtag #BeGoodBeSocial
http://www.facebook.com/begoodbesocial - Join us on Facebook
http://www.youtube.com/begoodbesocial - See all our previous talks
http://www.begoodbesocial.org.uk - Blog and updates
Be Good Be Social is for the beginner as much as the digital die-hard. We're all about bringing together people interested in social media for social good, whether you work or volunteer for a non-profit, charity or social enterprise.
You'll get a chance to see how other Scottish third sector organisations are using tools such as Twitter, Facebook, Google+ and YouTube as well as blogging and podcasting platforms to bring about real change and raise funds.
Thanks to Blackbaud for their generous sponsorship, Big Lottery Fund Scotland for contributing towards catering costs, Beyond the Finish Line & First Port for hosting in their amazing workspace and Third Sector Lab for organising.


Organizer of Be Good Be Social - Glasgow 3rd July 2014