Description
What have all these got in common?

Robotic manufacturing, space exploration, building environmentally-friendly cities, marine conservation, developing new energy sources, the latest life-enhancing gadgets?
They are all designed by engineers!
If you have children studying for GCSEs and A-levels and wondering what to do next, why not join us at the Be Inspired! event taking place at University of Surrey (Vet School Building) on Wednesday 27 June 2018 from 5:30 to 8:30pm (lectures from 6.30pm to 8.00pm). This is an official event for International Women in Engineering Day (http://www.inwed.org.uk/) #INWED18.
Presentations will be given by 5 speakers working in different industries followed by a panel Q&A session. Exhibition stalls will be in the foyer where snacks and refreshments will be provided at 6pm.
Speakers will highlight opportunities available in their industries:
Professor Yang Gao, Professor of Space Autonomous Systems at Surrey University – getting ready for deep-space exploration

Frances Daykin, Engineer, Atomic Weapons Establishment – maintaining the security of our nation

Helen Kilbride, Department Manager of Process Technology & HSE Engineering at Fluor – a global engineering company that designs and builds complex projects in the most challenging and diverse regions of the world

Kathryn Bjärkvik, Senior Buildings Engineer, WSP – delivering sustainable engineering solutions for the future
Helen Hennessy, Head of Procurement at Virgin Atlantic Airways - ensuring comfort and safety during your travels to destinations around the globe
Book soon as places are limited.
The information provided by attendees during registration for the event will be shared with the University of Surrey. Photography will be taking place during the event. By registering, you give permission for your photograph to be taken and used for marketing purposes.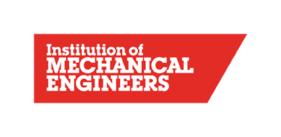 FAQs
Getting here
Please note that the venue for this event is on University of Surrey's Manor Park campus.
Vet School Main Building, Lecture Theatre 1
Richard Meyjes Rd (off Daphne Jackson Rd)
Guildford, Surrey
GU2 7AL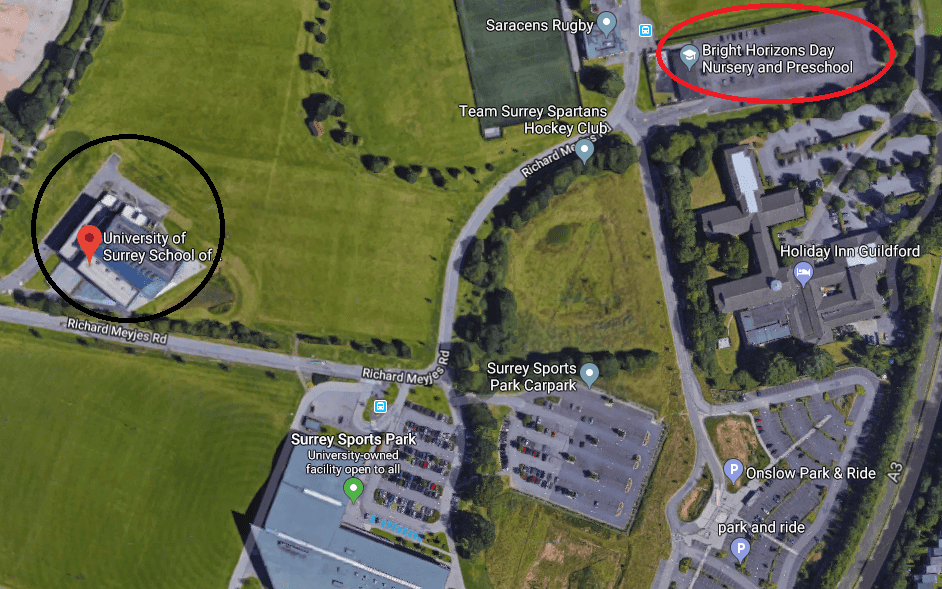 The Vet School is circled in black and the car park is circled in red.
Parking
Manor Park is a no car campus and therefore no parking is available at the Vet School. Guests travelling by car are welcome to utilise the car park situated behind the University's Nursery (Bright Horizons Day Nursery). This is a 5 minutes' walk from the Vet School and directional signage will be in place to direct you from the car park to the Vet School. Please do not park in the adjacent Surrey Sports Park – this is for members only and parking enforcement is in place.
For directions to the car park please click here
Special Mobility Requirements
We are happy to operate a drop off policy on the night for those who are unable to walk from the car park. Please note that there is a bollard in place and guests needing to drop off will be required to enter the Manor Park campus from Gill Avenue and Francis Crick Road. As there is no through-road to the car park, please allow plenty of time to drop guests off and park your car before attending the event.
For drop off directions please click here