Online screening of Be-Longing, the story of Khoji, a 9-year 'looked after' boy living within a foster family, followed by Director Q&A
About this event
Khoji has experienced the trauma of living with violent and chaotic birth parents, but is torn between accepting the trust, kindness, and security of his foster family and remaining 'loyal' to his birth parents, who he still loves dearly.
Self-destruction, despair, anger, trust, betrayal, hope, and salvation are all themes within this film. Khoji's struggle to accept that he is worthy of love, and security is not uncommon for many of today's youth placed in care or living within broken homes.
Be-Longing follows Khoji's progress as he enters 'care' and embarks on a journey towards regaining belief in himself and adults.
Be-Longing is produced by DrumCamFilms, and directed by filmmaker Mike McKenzie. Mike and his wife Carol have been fostering children for over 13 years. Be-Longing has been nominated for and won several awards at a number of prestigious international and UK wide film festivals.
The film uses actors to provide insight in to the real world of foster care, and it is intended to widen understanding of the experience of the child in care, and promote debate on how we can most effectively provide support.
After the screening, there will be a live Q&A with the director, Mike Mckenzie. In addition, you can send any questions you would like to ask in advance of the screening.
To watch the trailer for this short film, click the Vimeo link below.
The number of children needing foster care has risen by 44% during the Coronavirus pandemic, while the number of people looking to foster has fallen by nearly half.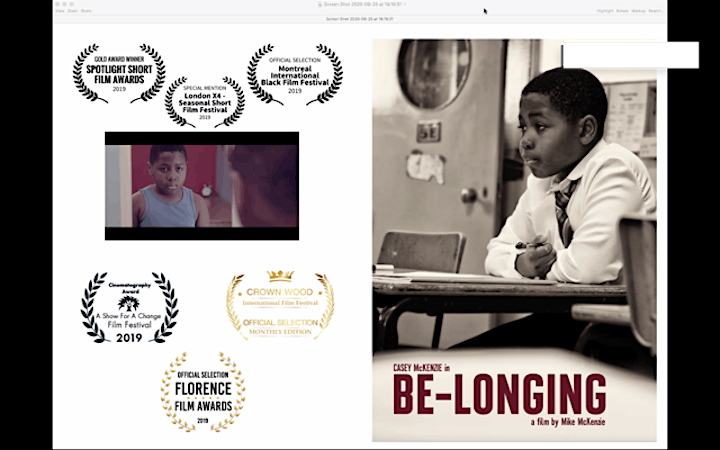 Date and time
Location
Refund policy
Organiser of Be-Longing - a young boy in the foster care system