'Be Prepared!' - Summer Cyber Security Conference Onboard HQS Wellington

Thursday, July 6, 2017 from 9:30 AM to 8:00 PM (BST)
Event Details
---
ISSA-UK 'Be Prepared!' Summer Cyber Security Conference 
HQS Wellington, River Thames, Thursday 6th July, 2017
Chatham House Rules apply
FREE FOR ISSA-UK MEMBERS (5 CPEs on attending) 
---
In the 'Security Solutions in the Spotlight' event, ten security software/solution vendors battle it out for the Best Supplier and Best Product prizes, as voted by you the audience. We offer each vendor a 10 minute speaking pitch to tell us what makes their product the best, in a fast-paced and lively environment.  This unique format enables delegates to understand existing and emerging technologies on the market, and each vendor will have a stand so you can find out more about their solutions.  We also see 4 special keynotes throughout the day, it is sure to be a great day!
After hours, we will enjoy a networking drinks reception and entertainment on deck,  sampling the British weather at it's finest (we hope!)
To sign up for ISSA-UK membership visit: issa-uk.org  
Interested in a Security in the Spotlight vendor slot?  please visit: http://createsend.com/t/d-93F2F3336D36D863
We will be sharing our delegate list with sponsors for this event, if you would like to opt out, please let us know.
---
We are delighted to welcome our Keynote Speakers:
- Vicki Gavin, Compliance Director, Head of Business Continuity & Information Security, The Economist
- Kevin Williams, Mayor of London's Digital Security Centre
- Paul Rose, CTO, CNS Group
- Mark Sayers, Deputy Director, Cyber and Government Security, Cabinet Office

---
With special thanks to our Security Solutions in the Spotlight Participants and Sponsors: 
Menlo Security, Huntsman Security, Webroot, Qualys, DFLabs, illumio, Tiberium Security, Synopsys, HC Secure,
---
Agenda
09:30  Registration, Coffee and Networking 
09:50  Welcome - Gabe Chomic, President ISSA-UK.  The President will open the event and share the house rules - the event will run under Chatham House Rule for the privacy of our attendees. 
10:00  Opening Keynote Speaker 1 - Vicki Gavin, Compliance Director, Head of Business Continuity & Information Security, The Economist, 
"Preparing for a cyber incident is no different from preparing for any other business continuity incident".

Vicki Gavin, Cyber Security Woman of the Year 2015/16, is the Compliance Director, Head of Business Continuity, Information Security and Data Privacy for The Economist Group, with global responsibility.
Vicki has a wealth of experience in this area and is passionate about achieving best practice in governance. Vicki joined the Economist Group from Barclays where she was Head of Business Continuity and Business Risk for Barclaycard at the time of her departure. Prior to this she, was responsible for Business Continuity Planning at Dresdner Kleinwort Wasserstein, where she held a number of positions after emigrating from Canada.
10.40  Security Solutions In The Spotlight Round 1 - Huntsman Security, Menlo Security, Synopsys, Qualys, HC Secure
11.40  Coffee break and networking in mini exhibition area

12.00 Keynote Speaker 2 - Kevin Williams, Mayor of London's Digital Security Centre.  
"Implementing a cyber security strategy from a business leaders perspective"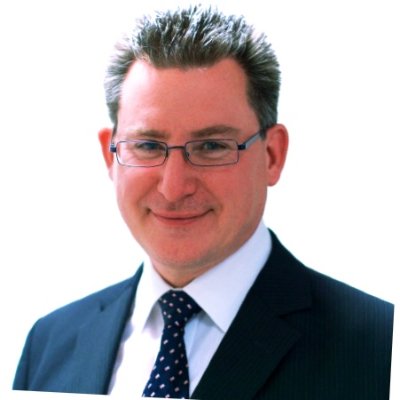 Kevin is the Strategic Development Lead of the London Digital Security Centre. He is passionate about protecting people from the threats on the Internet but at the same time fascinated by what technology can offer to help in our daily lives. He has 26 years experience in law enforcement in the fields of cyber crime, fraud and counter terrorism at the local, national and international level. He was instrumental in the creation of the UK's law enforcement response to cyber crime at the Met Police, the NCA and for the London 2012 Olympics.
12.40  Buffet lunch, lightening talks in sponsor area with your chance to win a prize!
13.45  Security Solutions In The Spotlight Round 2 -  Illumio, Webroot, DFLabs,  Tiberium Security, 

14.45  Keynote Speaker 3 - Paul Rose, CTO, CNS Group 
'How can practitioners best prepare for a cyber-attack?'
Paul Rose, CTO, CNS Group has over 20 years' experience of delivering successful large-scale cyber security projects and programmes for customers in a wide-range of industries. Paul is also a Security Information Assurance Architect, Design Authority and Lead IT Auditor, known for delivering tangible & valued results.
Paul has a deep understanding of HMG and PCI standards and is able to provide solutions to meet business needs; whether the organisation be large or small or the solution be complex and specific requirement.
15.30 Coffee and networking break in mini exhibition area
15.45 Closing Speaker - Mark Sayers, Deputy Director, Cyber and Government Security, Cabinet Office

Mark's early professional career was in media and advertising, before embarking on a seven year journey in the third sector, working with some of the largest charities in the UK and growing a fundraising consultancy. With a desire to affect change on a bigger scale, in 2003 he joined the then Department for Trade and Industry and started a new life as a policymaker. He has led a wide range of activity, from simplifying employment law and reducing regulation to transforming the support system for the 5.5 million small businesses in the UK. He is now overseeing delivery of the UK's National Cyber Security Strategy, to ensure the capabilities are in place to protect both security and economic interests in an increasingly digital world. His tech interests date back to programming on a Sinclair ZX81, dial-up BBS and Mosiac web browsing
16.30 Awards Announcements and Presentations - Best Supplier, Best Product and Best Newcomer as voted for in the Security Solutions in the Spotlight sessions - Gabe Chomic, ISSA-UK President
16.40 Networking Drinks, canapes and vendor prize draws on deck
19.30 Event Close
---
Note: Registrants should be aware that photographs may be taken at any ISSA event.  ISSA may use these photographs for marketing and promotional purposes, including inclusion on the ISSA Web site and in ISSA publications.  By completing the registration process, registrants consent to ISSA  taking such photographs and using them for such purposes
Have questions about 'Be Prepared!' - Summer Cyber Security Conference Onboard HQS Wellington?
Contact ISSA-UK
When & Where

HQS Wellington
Victoria Embankment
WC2R 2PN London
United Kingdom


Thursday, July 6, 2017 from 9:30 AM to 8:00 PM (BST)
Add to my calendar
Organizer
ISSA-UK is one of ISSA's largest chapters, and provides networking events and educational opportunities to our member base in London. Gabe Chomic was elected President in 2015, and chairs our events.
ISSA was founded in 1987 and is the longest standing association for cyber security professionals globally, with over 12,000 members.