Description
With the publication of the Draft People Plan and the focus being placed on the people challenges facing the NHS, the opportunities for workforce profession to be at the forefront of change have never been greater. HPMA London Academy are excited to bring together workforce practitioners at our third HPMA London Academy conference to celebrate the achievements of the workforce profession and join together with the challenge of raising the profile of the workforce profession and asking the question – what does it mean for the workforce profession to 'be the change'?
We have designed an inspiring and celebratory afternoon session to encourage creative thinking around how workforce professionals can 'be the change' in their organisations. You'll hear from some inspiring and insightful speakers, and have the chance to work with colleagues to pitch your own ideas for how the workforce profession can 'be the change'.
It's open to all workforce professionals whose organisations are members of the HPMA London Academy (if you're receiving this email, you must be a member!) and we encourage people from different roles and bands to come along. We can all make a difference.
DRAFT PROGRAMME Subject to change
The day will be facilitated by: Nicky Ingham, Executive DIrector, HPMA and Rachael Tyler, Development DIrector, HPMA London Academy.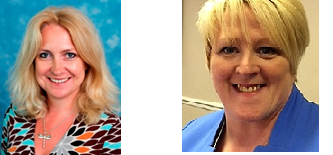 13.30 - 1400 Arrival, coffee, networking
14.00 – 14.20 Welcome and ice breaker - Nicky Ingham & Rachael Tyler
14.20 – 15.35 Be the Change: Keynote Speaker Panel
Dean Royles, HPMA President
Peter Cheese, Chief Executive of CIPD
Kevin Croft, Director of People & OD at Imperial College Healthcare NHS Trust, former HPMA President and founder of HPMA London Academy
15.35 – 16.25 Dragon's Den: What's your case for change?
Faciliated by members of the HPMA London Academy Board
16.15 – 16.45 Pitch to the panel and panel response
17.00 – 17.30 Be the Change: HPMA Member Panel
Amelia Darling, People & OD Business Partner at Barking, Havering & Redbridge University Hospitals NHS Trust
Elizabeth Nyawade, Deputy Director of HR at Medway NHS Foundation Trust
Sarah Ottaway, Assistant Director of HR & OD at Great Ormond Street Children's Hospital
17.30 – 17.45 HPMA London Academy – what next?
17.45 – 18.30 Networking drinks
For any queries about this event, contact lorna.reeves@gstt.nhs.uk
HPMA London events are paid for by member organisations. In order to continue to deliver high quality events at relatively low cost, we need to maximise attendance at all our events. In the event that you're not able to attend, please let us know no less than 5 working days of the event or we will charge a £100 cancellation fee regardless of the reason given for cancellation or non attendance. We know that there are many good reasons why people are not able to attend HPMA London events they have booked on, however the cost per attendee at an HPMA London Academy can be as much as £200. We use the income generated by cancellation fees to deliver our events programme in the next financial year. If you want to appeal against a cancellation fee, please contact the team for a copy of the cancellation fee appeal form which will need to be signed by your line manager and returned within 14 days of the event.
We want to ensure that all member organisations have access to our events. If an event is overbooked and the maximum attendance has been reached from a particular trust, the events team reserve the right to cancel any further places that are booked. HPMA London will email individuals who have booked after the maximum number has been reached.
We may take pictures at our events to use in publicising our events programme including on our social media platforms. By booking on this event, you are giving consent to have your photograph taken unless you let us know otherwise. If you prefer not to be in a photograph, please email lorna.reeves@gstt.nhs.uk in advance of the event.
By booking on this event, you are consenting for us to share your personal information (i.e. name, job title and organisation) with the speakers, trainers and venue or sponsor for this event.