Stepping up and mainstreaming change in the Built Environment
About this event
It's a sobering fact that, until now, the way we build has been bad for the planet. Nearly half of carbon emissions come from the construction sector. That's the bad news. The good news is that things are changing and we are now able to address this issue and play our part in reaching zero carbon.
With this one-day conference we will explore the solutions - materials, processes and skills – that already exist and how these can be mainstreamed across industry. Be inspired by zero carbon construction in practice and tour some exciting examples of what a sustainable built environment looks like.
With event partner Futurebuild.

Agenda
09:00 Coffee & networking / guided tour
10:00 Welcome by Stephen Good, CEO, Construction Scotland Innovation Centre
10:05 The Built Environment as the solution
Terry A'hearn, CEO, Scottish Environmental Protection Agency (SEPA)
10:25 Utilities driving the change
James Heath, Managing Director, New Ventures Southern Company
Southern Company, one of top 5 U.S. utility companies, shares its commitment to achieving Net Zero and how it is helping its customers on their zero carbon journey by providing competitive energy services through collaboration with technology providers such as Glasgow-based arbnco.
10:50 Turning over a new leaf - Turner & Townsend
Peter McGettrick, Managing Director, Advisory of a global construction consultancy. Turner & Townsend share their strategy to become net zero by 2030 and how they are advising clients on how to make their own transformative change.
11:15 Coffee break
11:30 Manufacturing a zero-carbon built world (MMC)
Hosted by Sam Hart, Head of MMC Programmes, CSIC
Manufacturing our homes and buildings in factories like we do cars is not only more efficient, better for our workforce and higher quality but has the potential to significantly reduce our carbon footprint. This session looks at how advanced manufacturing is growing and the role it plays in reducing our carbon footprint.
Oliver Novakovic, Barratt Developments Plc
GenZero presented by Beverley Quinn, UK Department for Education
12:30 Lunch & networking / guided tours
1:30 Putting it right in time (Retrofit)
Hosted by Caitriona Jordan, Head of Retrofit Programmes, CSIC
29 million homes, 279 million square feet of built office space, 142 million square feet of retail space, 32,000 schools, 1,257 hospitals and so on. 14,307 sq km of the UK is built on, that space accounts for 40% or carbon emissions in the and we have to fix it. How do we do it?
Peter Rickaby, Director, Rickaby Thompson Associates Ltd
Anne-Marie Fallon, Associate Director and Passivhaus Designer, Architype
Matt Stevenson, Ecosystems on the Near Home retrofit project
2:45 Transforming the fabric of our built world (circular & sustainable materials)
Hosted by Jennifer Smart, Head of Sustainability Programmes, CSIC
We need to create, and re-create, our built world from zero carbon materials using zero carbon processes. This session explores what circular and sustainable materials and processes are evolving to replace the existing high carbon ways we build that are bad for our planet.
Stephen Boyle, Construction Manager, Zero Waste Scotland
Sam Chapman & Gabi Medero, Founders, Kenoteq
3:30 The tech behind zero carbon construction
Hosted by Lynsey Brydson, Head of Digital Programmes, CSIC
What's the role in technology and data in our mission to zero carbon? This session will look at standardising data and systems throughout the life cycle of construction and hear of examples of tech that can achieve zero carbon.
Gordon Mitchell, Key FM, CIO and ISO Convenor – ISO/TC267 – WG6 – Technology in Facility Management
Paul Redmond, Innovation at SRO Solutions (part of the Bentley Systems Group)
4:30 Tours
Please note:
Spaces are limited to allow for the protection and comfort of all guests, so you must book a place.
All visitors will be expected to check in.
Face masks are still mandatory in Scotland when moving about in internal spaces therefore should be worn at all times except when seated.
Read our COVID-19 procedures.
The event will be held in our factory space therefore warm clothing is recommended.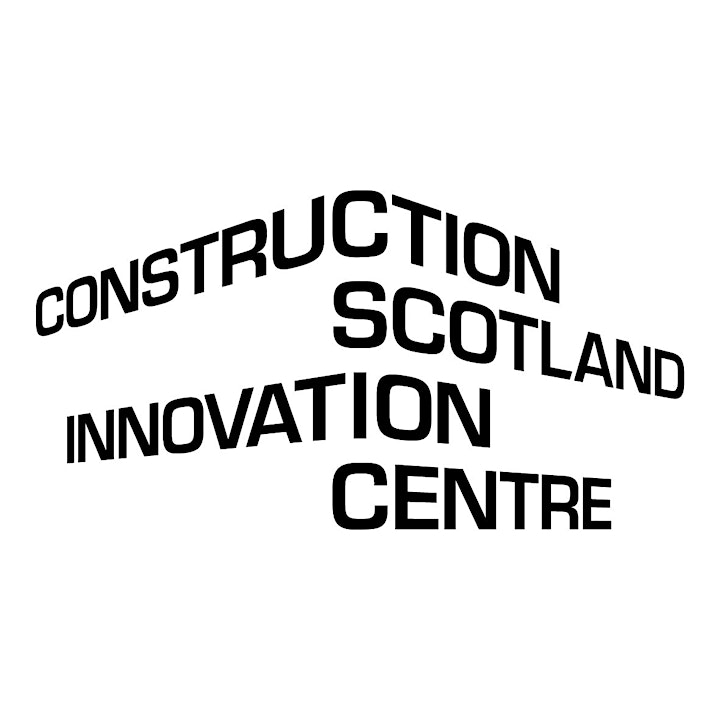 Organiser of BE the Solution to the Climate Emergency
The Construction Scotland Innovation Centre is one of seven industry led and demand driven Innovation Centres supported by Scottish Funding Council, Scottish Enterprise, Highlands & Islands Enterprise and every university in Scotland. We can provide your business with a 'one-stop shop' for accessing a team of experts and public support.