Be Yourself in Any Language

Thursday, 16 January 2014 from 13:00 to 16:30 (GMT)
Event Details
We can all imagine what it's like to speak entirely naturally. We did it as children, we sometimes do it with people we know well, and we see other people doing it on TV. But in practice, much of the time, many of us feel that we can't be truly "ourselves".

Often the greatest difficulty comes when we speak foreign languages -- a context that worsens the things that might also feel bad in our own language. Speaking foreign languages -- for work, or on holiday -- we worry about getting things "wrong", we go blank, and we tend to adopt a cautious, low status persona that doesn't feel comfortable for us or for other people.

This class is designed to help you speak happily and freely in ANY language (including your own), and find ways to express what needs to be expressed even when you don't have the right vocabulary -- because there's always a way to improvise.

As well as talking, this class uses improvisational theatre games, often in foreign languages, to see more clearly what we may be doing in everyday life -- and because the games provide a welcome dose of laughter. You don't need to be good at languages -- or acting. In fact, the less expert you are, the better.
When & Where

Cambridge Business Lounge
52 Burleigh Street
CB1 1DJ Cambridge
United Kingdom


Thursday, 16 January 2014 from 13:00 to 16:30 (GMT)
Add to my calendar
Organiser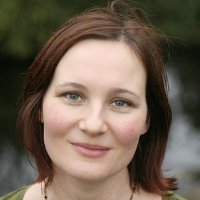 Jude Claybourne is an improviser, facilitator and linguist. She's been doing all three for years. She's often fearful, she hates failing and she doesn't like to look stupid, so she does improv and learns to have a healthy disdain for these little niggles. Her languages and her life are all the better for it. This is why she's excited to be part of Be Yourself in Any Language. Because it works.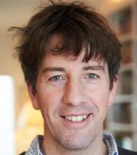 John-Paul Flintoff is a writer, maker and performer. He teaches (among other things, improvisation) at The School of Life in London. His books include Sew Your Own, and How To Change The World, which has been published in 14 languages around the world. He speaks quite good French, not very good German, Spanish or Italian, but is fluent in English and body language.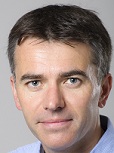 Antony Quinn is a trainer, facilitator and improviser. He helps people and organisations to create, communicate and collaborate more effectively. He speaks fluent French, not bad Spanish and Italian, basic German and Dutch, and knows bits of lots of other languages. He has appeared on TV and in film, and his play The Last Turfcutter was premiered in Cambridge in 2012.