#Be2campOxon 2015

Tuesday, October 13, 2015 from 1:30 PM to 7:00 PM (BST)
Event Details
Kindly sponsored by

#Be2campOxon - Collaboration

We are very excited to be able to invite you to join us for the third #Be2campOxon - an afternoon of great speakers, intriguing conversations and fantastic cake.
Here is why you should join us
If you are intrigued by how technology might help with your work in the built environment and keen to look at new ideas and innovations then this event is perfect for you. It isn't a "how to event" - you won't learn how to use Twitter but you may just find new ways of using it. Be2camp Oxon is a very informal event.  There will be a running order but there will be plenty of time for questions and discussions as well as networking.  
Our Venue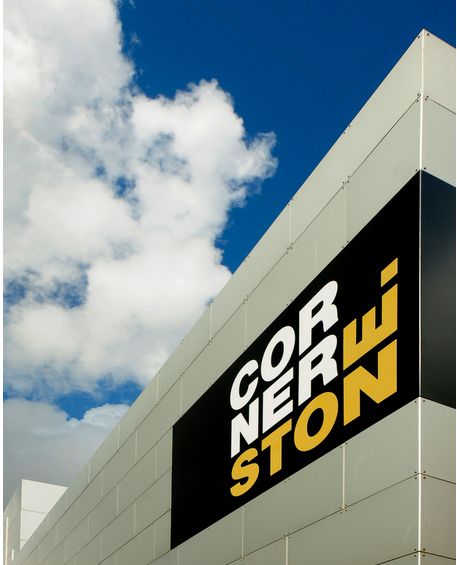 Cornerstone Arts Centre was designed by Ellis Williams Architects, who also designed the BALTIC Centre for Contemporary Arts.  We are lucky enough to have secured the Green Room which is a light, warm and airy room which should be perfect for our event.
Our Speakers
We have some great speakers lined up.
  Jennifer Barrett - University of Central Lancashire  @Meme_Cloud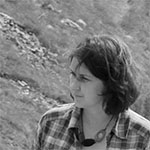 Jenni Barrett is a researcher of interdisciplinary collaboration and behaviour in the design of built environment projects.  As we rush to push the buttons of collaborative technologies, Jenni will present an alternative view - how will the social, psychological and behavioural aspects of the design process play out in the new project landscape? 
Jenni is also the programme leader for the Masters in Architecture course at the University of Central Lancashire; a landscape architect and cake enthusiast.
Andy Bowker - AtlasCloud @AtlasCloud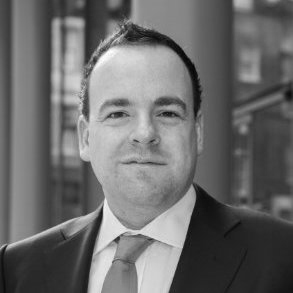 Andy Bowker is Senior Manager for City, South and 3D/BIM for hosted desktop specialist Atlas Cloud.  Andy has worked in Cloud computing for over 25 years working with clients including British Land, Land Securities and Wembley Stadium.
Andy is keen to show the construction sector how collaborative technology can help workflows, including BIM and high end 3D CAD virtualisation.  Andy is also our event sponsor.
Su Butcher - Just Practising  @SuButcher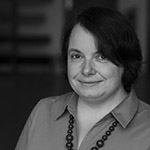 Su trained in Architecture at the University of Liverpool and went on to become an academic and teacher, running the first year architecture studio for three years. She then spent 15 years managing three very different architects practices in London and East Anglia. Su promoted the practices online from 2004 and set up Just Practising, her blog about architects and business, in 2009.
In 2011 Su became an independent consultant, advising construction companies how to use the Internet for commercial benefit. She advises product companies, contractors, consultants and professional associations, and she trains and speaks about social media in construction. Su serves on the BIM4 Manufacturers and Manufacturing working group and in 2015 she made a series of 8 short videos about BIM, social media and construction with The B1M.
Su will explore collaborative working in construction, why we might not be doing it and what we as individuals can do to ensure we and our companies benefit from BIM, collaborative working and social media.
Jennifer Forakis - Studio Hoop @MakeHoop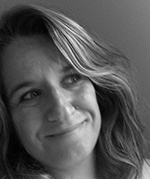 Jennifer is Director of H O O P architecture, a Trustee and Council Member of the Royal Institute of British Architects (RIBA), Chair of RIBA Berkshire, a regular Visiting Critic/ Tutor/Lecturer at the Royal College of Art, Regents University London and Oxford Brookes University, and a Board Member of Constructing Excellence Berkshire.
Passionate about architecture, design and education with 15+ years experience in practice Jennifer's research interests include socially responsible design practice, action-led innovation and change, architectural education and the exploration of civic workshops and civic making as a restorative activity.
Jennifer will look at the topic of 'Collaboration, the Client and Architect relationship' from an architect's perspective.
 Finlay McNab - Streets Re-imagined @FinMcNab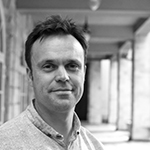 Fin McNab has over 15 years of experience in the field of community engagement, street design, regeneration and project management which spans the public, private and charity sectors.
Most recently he held a senior position at a national sustainable transport charity Sustrans where he led the Community Street Design programme, empowering communities to rediscover, reimagine and redesign streets.
A qualified Urban Designer (MA Urban Design, Distinction), he brings a breadth of technical knowledge and in particular, extensive practical experience of achieving innovative retro-fit street design. Proficient in graphic illustration he is skilled in communicating ideas and concepts visually. He has also written for the Guardian newspaper and spoken at national conferences on the subject of street design and liveability.
Fin will look at how we collaborate with the public - can we use new techniques to trial our designs before they are built?
Po Yung - The Clarkson Alliance @PoYung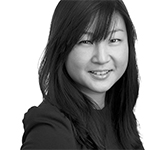 Po looks after communications, marketing and office management at project management specialist The Clarkson Alliance. Having completed a diploma in Digital Media and Branding, Po is now a member of the Chartered Institute of Marketing.
She has an active role on the Thames Valley committee of Women In Property, an organisation offering support to the low numbers of women in the construction and property industries.
Her role includes managing the website, branding, social media accounts, internal communications and events.
Po will look at innovative ideas for managing project teams - how can we create high performing teams?
What is Be2camp?
Be2camp is for people interested in how the latest web and mobile applications and web design techniques (Web 2.0 - blogs, Twitter, Wikis) can help build a better, more sustainable built environment - planning, design, construction, occupation and management of buildings, services and landscape.
In October 2008 the first Be2camp was held in London. Since then, independently and in partnership with others, we've held over 40 further events (sharing literally 100s of presentations) - in Birmingham, Colchester, Dundee, Leeds, Liverpool, London and Manchester - and in 2011 we held the first Be2Awards.
Ada Lovelace Day
October 13th is Ada Lovelace Day so we will have a PechaKucha session to close the event based around the day.  If you'd like to present remember to bring your talk on a USB stick.
#Be2camp2014
You can see the highlights of our 2014 event here

Timings
1.30pm - Arrival and registration
2pm - Event begins
6pm - Drinks and networking

7pm - Close

Tickets
Tickets cost £25 and include tea, coffee, soft drinks, beer and cake.
Cornerstone Arts Centre has a cafe bar that will be open throughout the day and you are welcome to join us for a post-event drink.
Find Out More
Kindly sponsored by

When & Where

Cornerstone Arts Centre
25 Station Road
OX11 7NE Didcot
United Kingdom


Tuesday, October 13, 2015 from 1:30 PM to 7:00 PM (BST)
Add to my calendar
Organizer
My name is Claire Thirlwall - I'm a chartered landscape architect and I run Thirlwall Associates, a landscape architecture consultancy based near Oxford.

I work with architects, engineers, planners, project managers and other construction professionals as part of the project team. I also work as a specialist sub-consultant to other landscape architecture practices.

I have particular expertise in river restoration, flood risk management and habitat creation schemes.

My other interests include
• sustainable landscapes
• BIM
• collaborative working
• Sustainable Urban Drainage Systems (SuDS) and
• social media.

I set up Thirlwall Associates in 1996 and my clients include the Environment Agency, the Heritage Lottery Fund, the Corporation of London, housing associations, local authorities and private sector clients.

I have worked as an expert adviser in landscape and biodiversity for the Heritage Lottery Fund since 2005.