Location
Cornerstone Arts Centre
25 Station Road
Didcot
OX11 7NE
United Kingdom
Description
Kindly sponsored by

#Be2campOxon - Letting Go of Print
We are very excited to be able to invite you to join us for the inaugural #Be2campOxon - an afternoon of great speakers, intriguing conversations and fantastic cake.
The theme is "Letting Go of Print" - with such amazing technology at our disposal why are we so wedded to the idea of paper? We use virtual folders to save files, our drawing packages include paper space and most tender packages end up as a huge envelope on someone's desk. Why?
Topics we will look at include
How could we make use of the benefits of technology to let go of thinking of our work in 2D?

Is technology always the best option - are there times paper does win?

How can we manage digital information to help us and our clients work more effectively?
Here's why you should join us
If you are intrigued by how technology might help with your work in the built environment and keen to look at new ideas and innovations then this event is perfect for you. It isn't a "how to event" - you won't learn how to use Twitter but you may just find new ways of using it.
Be2camp Oxon is a very informal event. There will be a running order but there will be plenty of time for questions and discussions as well as networking.
Our Speakers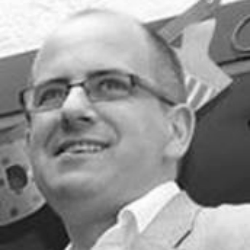 Rick Cooper - Unit4
@Rick25_Cooper http://www.unit4collaboration.com
Rick Cooper is BIM Consultant at Unit4, providing SaaS project extranet and collaboration software. Rick will discuss how he uses Social Media to keep up with the latest developments in BIM in his role as BIM Technology Champion for the Unit 4 Business, as well as how it also solved his house hunting and dating dilemmas.
Outside of work Rick is a serial house restorer,grand designer, reader of the Buildings at Risk Register and a jazz saxophonist.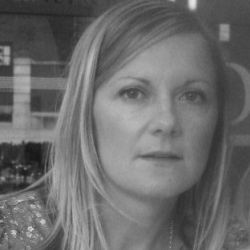 Philippa Kate Grantham RIBA - Associate Director Studio Klaschka Ltd and Director of Technopop Ltd
@studioklaschka http://www.studioklaschka.com
@TechnopopLondon http://www.technopop.co.uk
Philippa runs a small but technology focused architectural studio in London SE1, specialising in existing building BIM and point cloud commissioning, alongside her partner and company Director Robert Klaschka. She's been a qualified architect for 8 years and has cross sector architectural experience at all RIBA project stages as well as a proven understanding of the applications of social media within the industry.
With a desire to champion women in the construction industry and the promotion of this alongside wider STEM subjects to schools, teachers and parents, Philippa has recently joined a team setting up a new event for 2014 called Technopop London. On the TIQ Stratford site, Technopop London is an exciting pop-up festival of science, technology, design and innovation for 6 to 19 year olds that aims to enthuse our future generations by showcasing emerging technologies and making connections between education and tech based industry.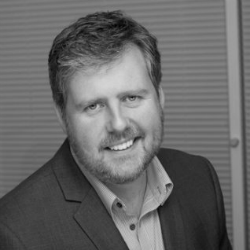 Ben Ward - Founder of LoveHZ
Tech evangelist promoting the use of whitespace spectrum to enable long-range unlicensed connectivity. A new public resource - like Wifi, but over wide areas. Ofcom will soon open TV whitespace spectrum to all of us.
Could this be the way to get data to site, or for monitoring remote locations?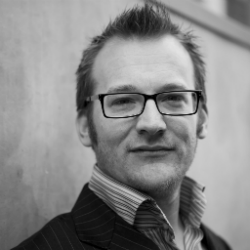 Russell Curtis BA(Hons) BArch(Hons) DipPPM RIBA - Director of RCKa Architects
@russellcurtis rcka.co.uk russellcurtis.com
Russell is a graduate of Portsmouth and Newcastle Universities. Following qualification 1999 he worked at Chetwood Associates on the award-winning Sainsbury's store in Greenwich before specialising in laboratory and research buildings, leading the design of a new International Research and Learning Centre for Shell in Rijswijk, The Netherlands as well as research facilities for BP and The National Botanic Gardens of Wales.
In 2006 Russell became a founding Director of RCKa Architects, a practice specialising in residential, community and public buildings throughout London and the UK. RCKa won the Europan international housing competition for a site in Stoke-on-Trent in 2008, and an RIBA Competition for a new residential development in Preston, Lancashire in 2010 which was subsequently recipient of a Housing Design Award. Recent completed buildings include the TNG Youth & Community Centre in Lewisham which was a finalist for Public Building of the Year in the New London Architecture Awards 2013. In 2011 RCKa was a finalist for Young Architect of the Year.
Russell is an Evernote Ambassador and will talk about his innovative use of web 2.0 tools such as Evernote and social media to manage documents and collaborate with clients.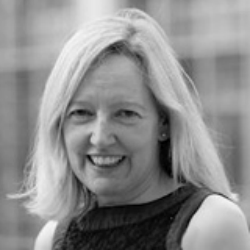 Jo Smit - editor at Building4Change
@Building4Change building4change.com
I'm a journalist and editor specialising in the built environment. I've worked on a number of business titles, including Building and New Civil Engineer, and have been a regular contributor to national media titles, including The Sunday Times and Channel 4's 4Homes website. I launched Building4change.com at BRE in 2009.
I escape from my urban keyboard by swimming and getting out to the country as often as I can.
Jo will look at how the work of a print journalist has changed with the move to digital media.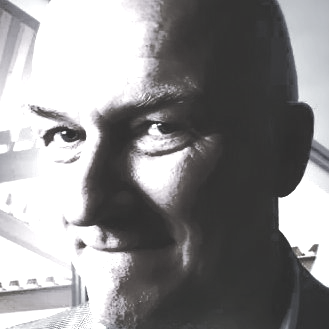 John Eynon - Open Water Consulting
@56JONTS www.zenanddm.com/about
Baby boomer on a mission and fully paid up member of the sandwich generation. Qualified as an Architect in 1981. Over my life I've worked for several practices, public and private and also for myself, and lately 2 major contractors – now working freelance in BIM, Design Management, work winning, strategy and process. Also includes a year as a resident site architect and a year as a full-time specification writer. Made redundant 4 times. Currently on my eighth career iteration – not bad for a baby boomer! Started in construction design management 1997.
Enjoy process and strategy, pre-construction, how people work together or not, and like looking at future trends impacting the present. Chair of CIOB Design Management working group. Author of The Design Manager's Handbook (Wiley Blackwell, published 2013). Involved in various industry BIM groups, and now chair of the CIC SEBIMHUB.
John will look at what the possibilities for our sector might be if we really did let go of print.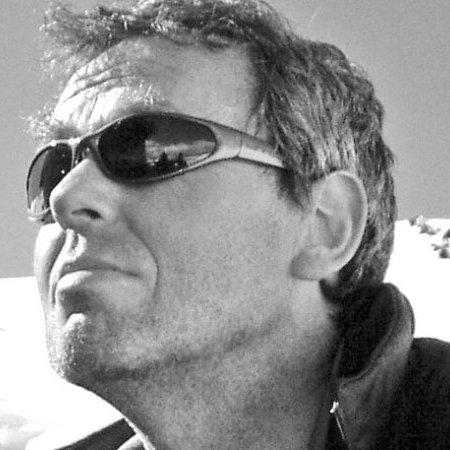 Martin Brown - Fairsnape
@fairsnape http://fairsnape.com/
Martin has close on 35 years experience within the built environment sector, in project management, businesses improvements and independent consultancy within the UK and internationally.
Through fairsnape, Martin supports activities and improvements in sustainability, social media, collaboration, excellence and foresight (futures) within the design, construction, facilities management and regeneration sectors.
Martin comments regularly on construction and facilities management issues through his internationally recognised isite blog, through twitter and other networks and forums.
He lives within the Forest of Bowland, Lancashire with his partner, three children and an increasing number of free range chickens.
What is Be2camp?
Be2camp is for people interested in how the latest web and mobile applications and web design techniques (Web 2.0 - blogs, Twitter, Wikis) can help build a better, more sustainable built environment - planning, design, construction, occupation and management of buildings, services and landscape.
In October 2008 the first Be2camp was held in London. Since then, independently and in partnership with others, we've held over 40 further events (sharing literally 100s of presentations) - in Birmingham, Colchester, Dundee, Leeds, Liverpool, London and Manchester - and in 2011 we held the first Be2Awards.
Ada Lovelace Day
October 15th is Ada Lovelace Day so we will have a PechaKucha session to close the event based around the day. If you'd like to present remember to bring your talk on a USB stick.
Tickets
In the spirit of Be2camp tickets booked before the end of September are free. However contributions towards catering and room hire would be much appreciated - any money over and above the venue costs will be donated to Maggie's Centre Oxford

The option to add a donation is included in the Early Bird Ticket option with additional "tickets" for beer or cake sponsorship.
Our friends at @rewardyourworld are sponsoring the tea and cake - thank you so much to them!


Cornerstone Arts Centre has a cafe bar that will be open throughout the day and you are welcome to join us for a post-event drink.
Find Out More
---
LinkedIn for Professionals Training with Su Butcher
On the morning of 15th October Su Butcher is running one of her excellent LinkedIN training events to coincide with Be2campOxon.

You can book your place here - early bird prices are availble until 30th September