BEACON Second Annual Conference 2014

Thursday, 15 May 2014 from 09:00 to 16:00 (BST)
Event Details
BEACON 2nd Annual Conference

Join BEACON for our 2nd Annual Conference at the Liberty Stadium in Swansea, with guest speakers from Sarum Biosciences, Clifford Jones Timber Group, Pennotec, BioSciences KTN, Alliance of Sustainable Building Products and many more. 

Also at the event will be representatives from our affiliate projects and networks including HiPLExSon, LCEE, STARS amongst others....

A great networking opportunity for all with an interest in biorefining and sustainable growth!

Cynhadledd Flynyddol 2il BEACON

Ymunwch a BEACON yn ein Cynhadledd Flynyddol 2il yn Stadiwm Liberty, Abertawe, gyda siaradwyr gwadd o Sarum Biosciences, Clifford Jones Timber Group, Pennotec, BioSciences KTN, Alliance of Sustainable Building Products a llawer mwy.

Hefyd yn y digwyddiad, bydd cynrychiolwyr o ein prosiectau a rhwydweithiau dadogi gan gynnwys HiPLExSon, LCEE, Stars ymhlith eraill  ....

Cyfle gwych i rwydweithio a bawb sydd â diddordeb mewn bioburo a thwf cynaliadwy!



Welcome Address – Professor Iain Donnison, Director of BEACON

BEACON will gather expert speakers from the biorefining industry as well as case studies from Welsh SME's leading the way in implementing these new processes.

 

#Impact and Capability

Delegates will learn about the impact and capability BEACON has had over the past 12 months with presentations from our three partner universities covering the chemical, biological and material sciences.

 

#Business Interactions

Delegates will have the opportunity to engage in an interactive session to give their views on the biorefining industry and let us know what SME's are looking for.

 

#Industrial Symbiosis

Delegates will hear from experts in the biorefining industry on utilising waste streams and developing a circular economy wherever possible. Case studies will be delivered by  Welsh based companies Clifford Jones Timber and Pennotec.

 

#Emerging Sectors

Delegates will hear from leading organizations in the fast emerging sectors of the biorefining and life science sectors. Presentations will be delivered from Biosciences KTN, DGE Consultancy, Alliance of Sustainable Building Products, and BioHorizons.

Cyfeiriad Croeso – Athro Iain Donnison, Cyfarwyddwr BEACON

Bydd BEACON yn casglu siaradwyr arbenigol o'r diwydiant bioburo yn ogystal ag astudiaethau achos o fusnesau bach a chanolig Cymru yn arwain y ffordd wrth weithredu'r prosesau newydd hyn.

# Effaith a Gallu

Bydd cynrychiolwyr yn dysgu am yr effaith mae BEACON wedi cael dros y 12 mis diwethaf gyda chyflwyniadau gan ein tri partner brifysgolion sy'n cwmpasu'r gwyddorau cemegol, biolegol a deunydd.

 

# Rhyngweithiadau Busnes

Bydd y cynadleddwyr yn cael cyfle i gymryd rhan mewn sesiwn rhyngweithiol i roi eu barn ar y diwydiant bioburo a gadewch i ni wybod beth mae fusnesau bach a chanolig yn chwilio amdano.

 

# Symbiosis Diwydiannol

Bydd cynadleddwyr yn clywed gan arbenigwyr yn y diwydiant bioburo ar ddefnyddio ffrydiau gwastraff a datblygu economi cylchlythyr lle bynnag y bo'n bosibl. Bydd astudiaethau achos yn cael ei gyflwyno gan gwmnïau o Gymru yn cynnwys Clifford Jones Timber a Pennotec .

 

# Sectorau sy'n dod i'r amlwg

Bydd y cynadleddwyr yn clywed gan sefydliadau blaenllaw yn y sectorau sy'n dod i'r amlwg o'r sectorau bioburo a gwyddor bywyd . Bydd cyflwyniadau yn cael ei ddarparu o Biosciences KTN , DGE Consultancy, Alliance of Sustainable Building Products, and BioHorizons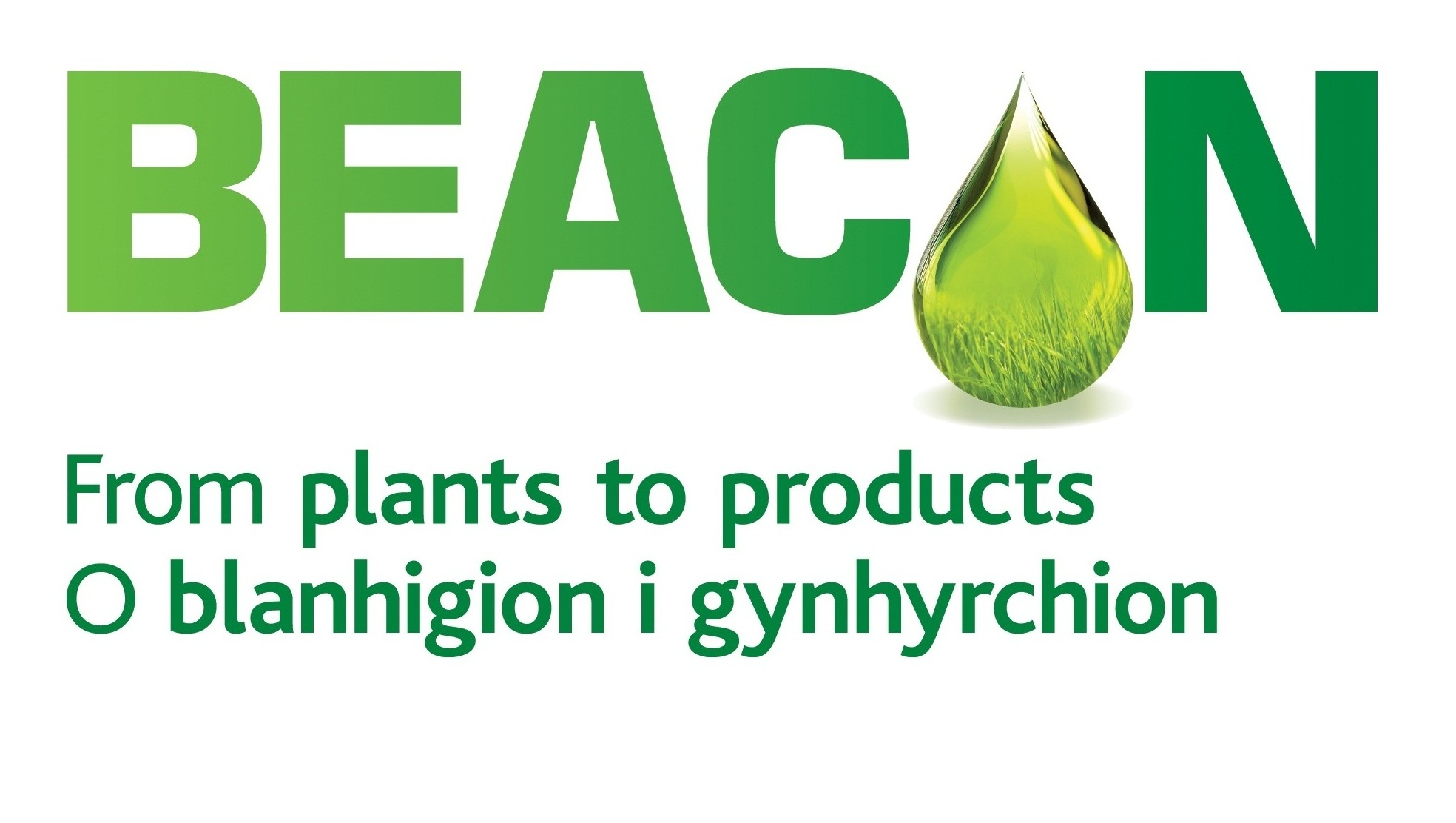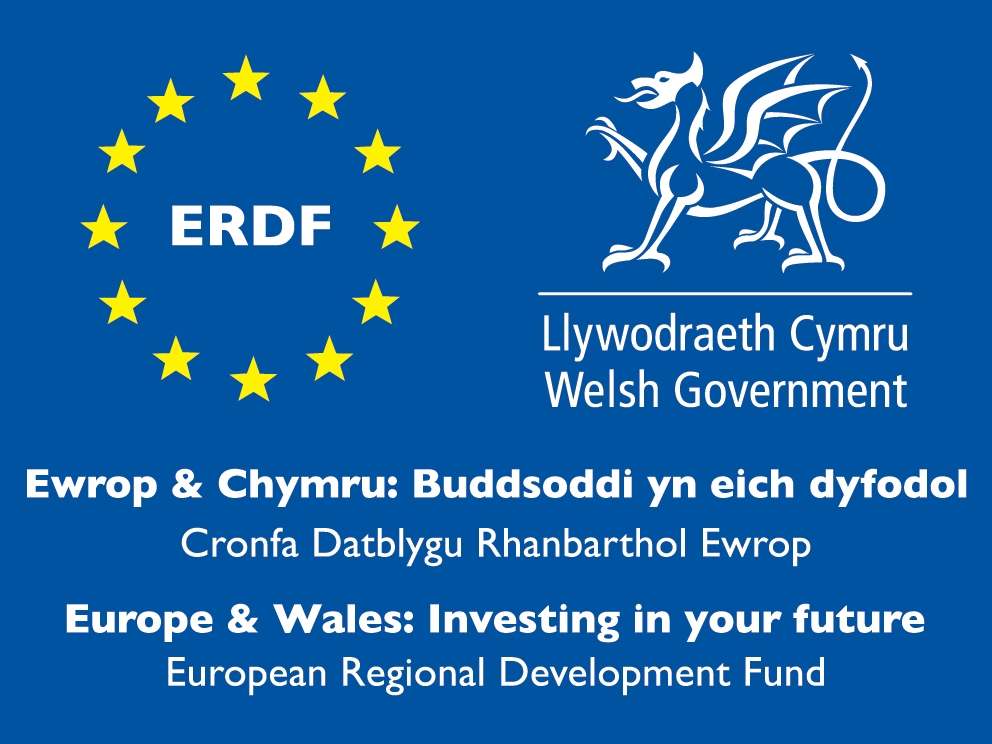 When & Where

Liberty Stadium

SA1 2FA Landore
United Kingdom


Thursday, 15 May 2014 from 09:00 to 16:00 (BST)
Add to my calendar
Organiser
BEACON is led by Aberystwyth University in collaboration with partners at Bangor and Swansea Universities. We are backed with £10.6 million from the European Regional Development Fund through the Welsh Government.

BEACON will build on research already underway at Aberystwyth University's Institute of Biological Environmental and Rural Sciences (IBERS) to produce fuels from energy crops such as high-sugar grasses like rye.
Bangor University will build on work to develop new materials and chemicals from plants which can be used to develop innovative products.
BEACON will also enable Swansea University to focus on developing their expertise in using bacteria and fungi to digest, or ferment, plant matter within the biorefining process.

BEACON aims to contribute to developing renewable energy and assist in the transition to a low carbon economy with an overall objective of mitigating the impact of climate change.