Location
Brookmead School
36 High Street
Ivinghoe
LU7 9EX
United Kingdom
Refund policy
Contact the organiser to request a refund.
Eventbrite's fee is nonrefundable.
BeaconLit Book Festival 2022. Excited to be back with a full programme
About this event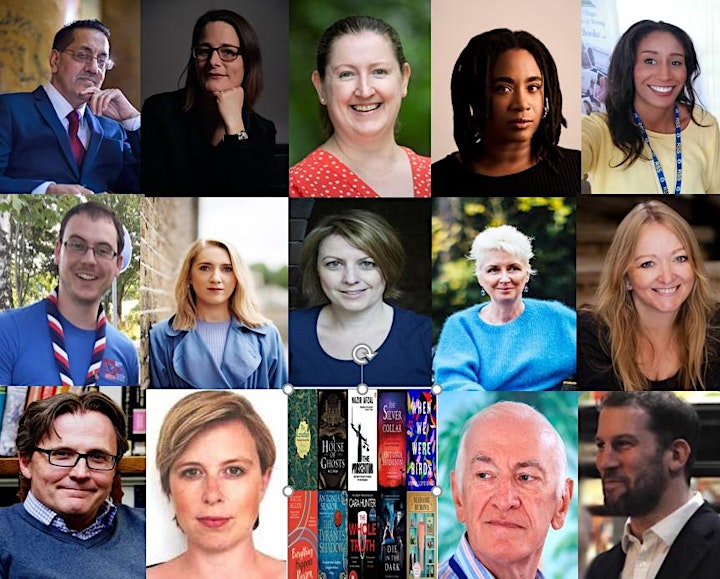 BeaconLit 2022 Programme
Our exciting programme for the day will include the following sessions. All sessions and timings subject to confirmation.
9.00am - 9.30am Arrival and Registration
Check in at registration, grab your goodie bag (containing books, beer and more from our sponsors and authors) and be ready to take your seat at our first session of the day.
9.30am - 9.35am Welcome
9.35am - 10.25am New Voices
BeaconLit founder Dave Sivers introduces three hot new talents: Katie Allen, Rosie Andrews and Ayanna Lloyd Bamwo. Meet some of the most exciting rising stars of the literary world in this ever-popular panel.
10.45am - 11.35am Ruth Hogan in Conversation with Harriet Queralt
Hailed as a queen of uplifting fiction, Ruth Hogan has been a Sunday Times bestseller and a Richard and Judy pick, and has sold over a million books. She talks to Harriet Queralt, about the books that have seen her hailed as a queen of uplifting fiction. Sponsored by John's Executive Cars.
11.55am - 12.45pm Writing History: The Facts and the Fiction
Bestselling historical fiction authors Antonia Hodgson and William Ryan join author, writer and book critic Antonia Senor in a fascinating conversation about the art and challenges of setting a story in a historical landscape. Sponsored by Tesco, Tring.
12.45pm - 1.30pm Lunch Break
1.30pm - 1.40pm The Roy Chapman BeaconFlash Competition Results
Adina Campbell reveals the winners of our popular flash fiction competition. Will you be among them?
1.40pm - 2.30pm The Real Crimebusters
How far do crime fiction authors go to make their work authentic, and when do they cut corners in the interests of the story? And what niggles the real cops the most? Bestseller Cara Hunter and fellow crime writer Dave Sivers discuss with real-life DI Andy Thompson and former CSI Joey Giddings. Sponsored by Roy Chapman Ltd.
2.54.00pm - 4.50pm 'The Prosecutor': Nazir Afzal in conversation with Adina Campbell
Former Chief Crown Prosecutor Nazir Afzal has also been Chief Executive of the UK's Police & Crime Commissioners. He talks to Adina Campbell about his autobiography, The Prosecutor, and a 24-year career in which he Nazir prosecuted and advised on some of the most high-profile cases in the country, notably his prosecution of the so-called Rochdale sex grooming gang. Sponsored by PCL Corporate Wear.
4.00pm - 4.50pm Stacey Halls in Conversation with Sandra Smith
Acclaimed as 'one of the most exciting and compelling new storytellers of our times', Sunday Times bestseller Stacey Halls talks to Sandra Smith freelance journalist about her hugely successful work. Sponsored by Tring Brewery.
5.20pm Close
Supporting Beacon Villages Community Library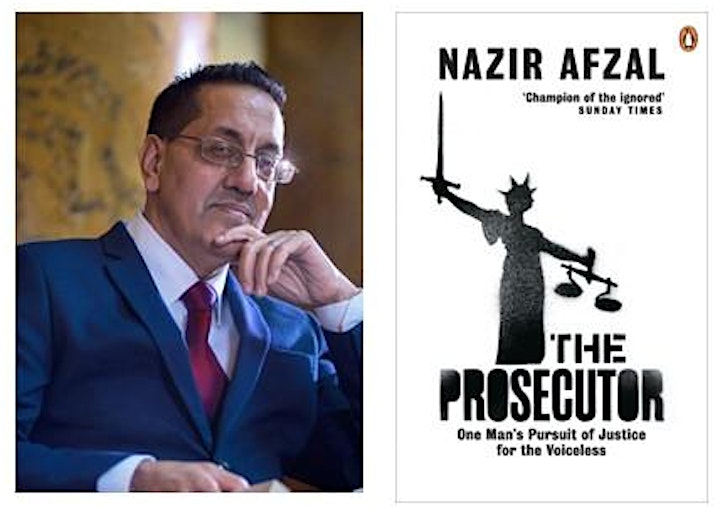 NAZIR AFZAL OBE is former a Chief Crown Prosecutor and was Chief Executive of the UK's Police & Crime Commissioners. During a 24-year career, Nazir prosecuted some of the most high-profile cases in the country and advised on many others, with a special focus on domestic violence, child sexual abuse, and honour-based violence. He worked personally on the most high-profile cases, whilst simultaneously overseeing the thousands of prosecutions each year, and is particularly notable for his prosecution of the so-called Rochdale sex grooming gang. Today he sits on the board of the Independent Press Standards Organisation (IPSO) and is also National Adviser on Gender Based Violence to the Welsh Government. In 2018, he joined the advisory board of Google's Innovation Fund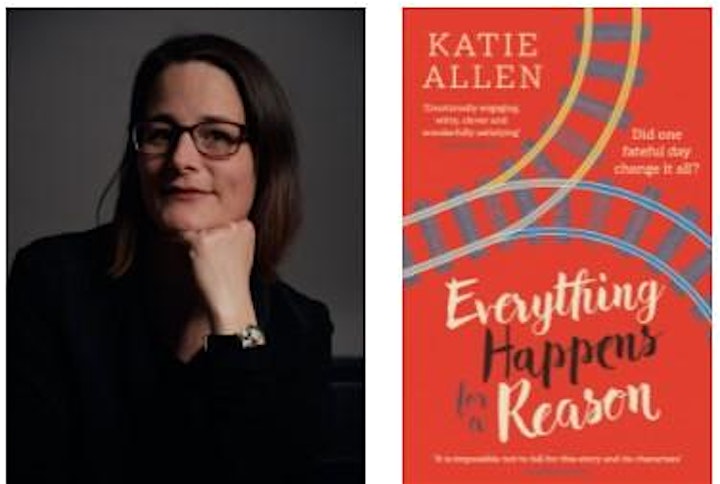 KATIE ALLEN is former journalist and columnist at the Guardian and Observer, whose debut novel is Everything Happens for a Reason. Although fictional, the premise is loosely autobiographical, as Katie's son, Finn, was stillborn in 2010, and her character's experience of grief is based on her own. And yes, someone did tell her that 'everything happens for a reason'. Katie grew up in Warwickshire and now lives in South London with her husband, children, dog, cat and stick insects. When she's not writing or walking children and dogs, Katie loves baking and playing the piano.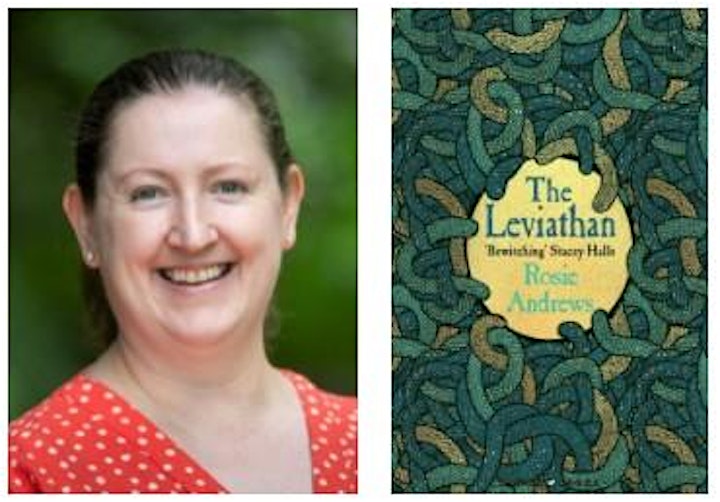 ROSIE ANDREWS was born and grew up in Liverpool, the third of twelve children. She studied History at Cambridge before becoming an English teacher. She lives in Hertfordshire with her husband and daughter. In Rosie's debut novel The Leviathan, set in Norfolk in 1643, a young soldier returns home during the English Civil War to face rumours of witchcraft, and a dark threat involving an old shipwreck.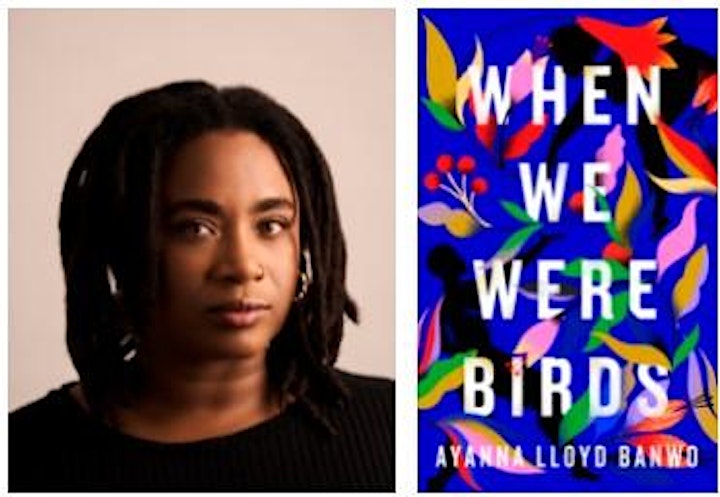 AYANNA LLOYD BANWO is a writer from Trinidad & Tobago. She is a graduate of the University of the West Indies and holds an MA in Creative Writing from the University of East Anglia, where she is now a Creative and Critical Writing PhD candidate. Her work has been published in Moko Magazine, Small Axe and PREE, among others, and shortlisted for Small Axe Literary Competition and the Wasafiri New Writing Prize. When We Were Birds is her first novel; she is now working on her second which will be published by Hamish Hamilton in 2025. Ayanna lives with her husband in London.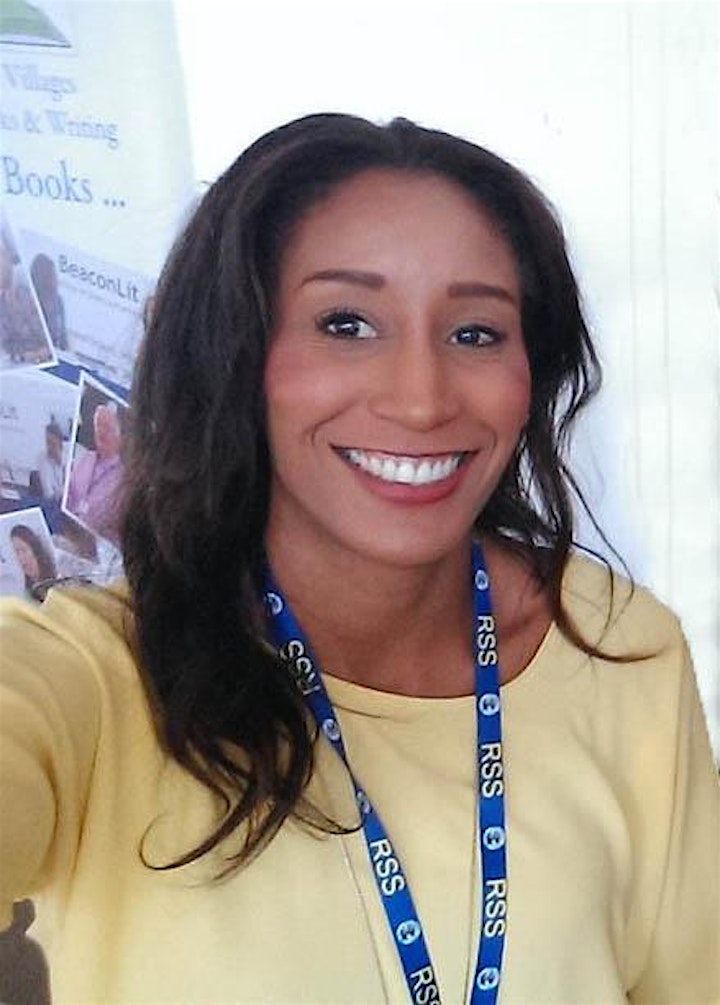 ADINA CAMPBELL is the BBC's Community Affairs Correspondent and has a wide brief reporting on stories in the UK and abroad. They recently include looking at the impact of the pandemic on ethnic minority groups, George Floyd's murder and covering the London Mayoral election as part of BBC One's special programme coverage. She was also deployed to Buckingham Palace when the Duke of Edinburgh died. Before working in network news, Adina used to report and present on BBC South Today covering stories in Oxfordshire, Buckinghamshire and surrounding areas. Adina is a fitness enthusiast and a mum: she gave birth to her son during the first national lockdown.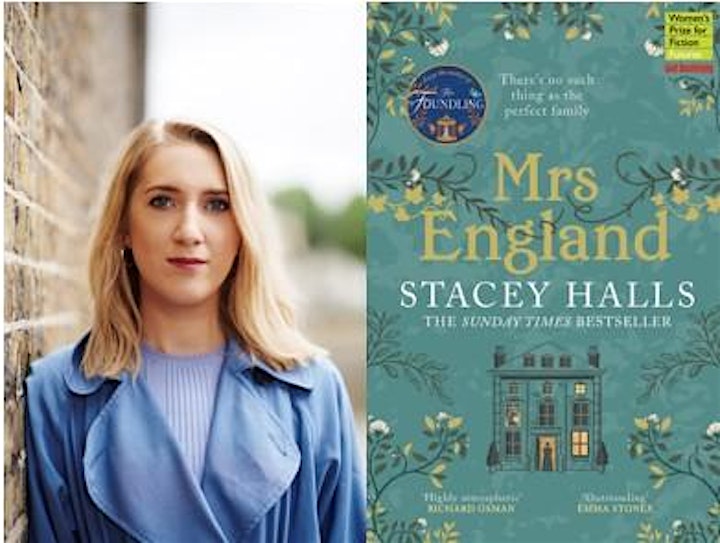 STACEY HALLS was born in Lancashire and worked as a journalist before her debut The Familiars was published in 2019. It was the bestselling debut hardback novel of that year, won a Betty Trask Award and was shortlisted for the British Book Awards' Debut Book of the Year. The Foundling, her second novel, was also a Sunday Times top ten bestseller. Mrs England is her third novel.
staceyhalls.com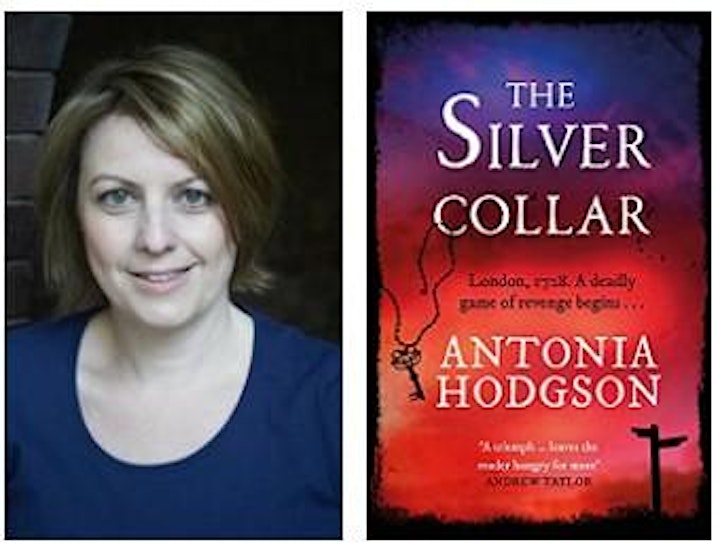 ANTONIA HODGSON is the author of the bestselling Thomas Hawkins historical crime series. She has won the CWA Historical Dagger and been shortlisted for many other awards, including the Theakston's Crime Novel of the Year. Her most recent book,The Silver Collar, was shortlisted for the HWA Gold Crown in 2021. Originally from Derby, she worked in publishing for over twenty years, before taking the leap to write full time. She now lives in Kent.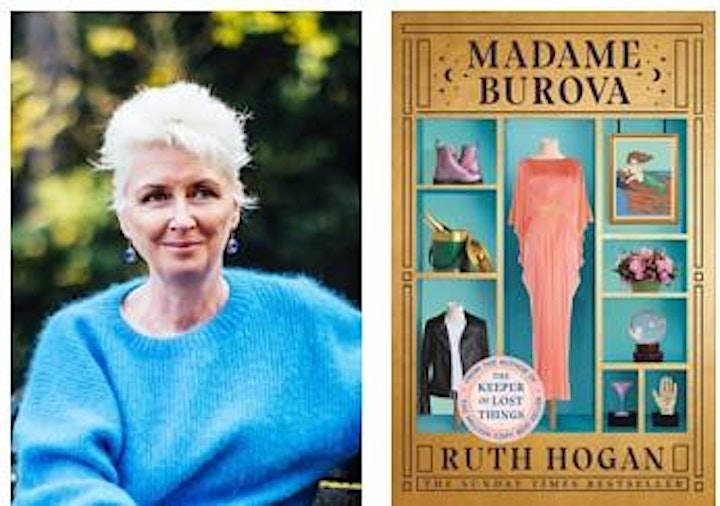 RUTH HOGAN has now sold over a million books. Her first novel, The Keeper of Lost Things, was a Sunday Times bestseller and a Richard & Judy pick and is published in over 30 countries. Her next novels, The Wisdom of Sally Red Shoes and Queenie Malone's Paradise Hotel, helped establish her as one of the queens of uplifting fiction. Madame Burova, her fourth novel, is set in her beloved Brighton. Ruth lives in a chaotic Victorian house with an assortment of rescue dogs and her long-suffering husband.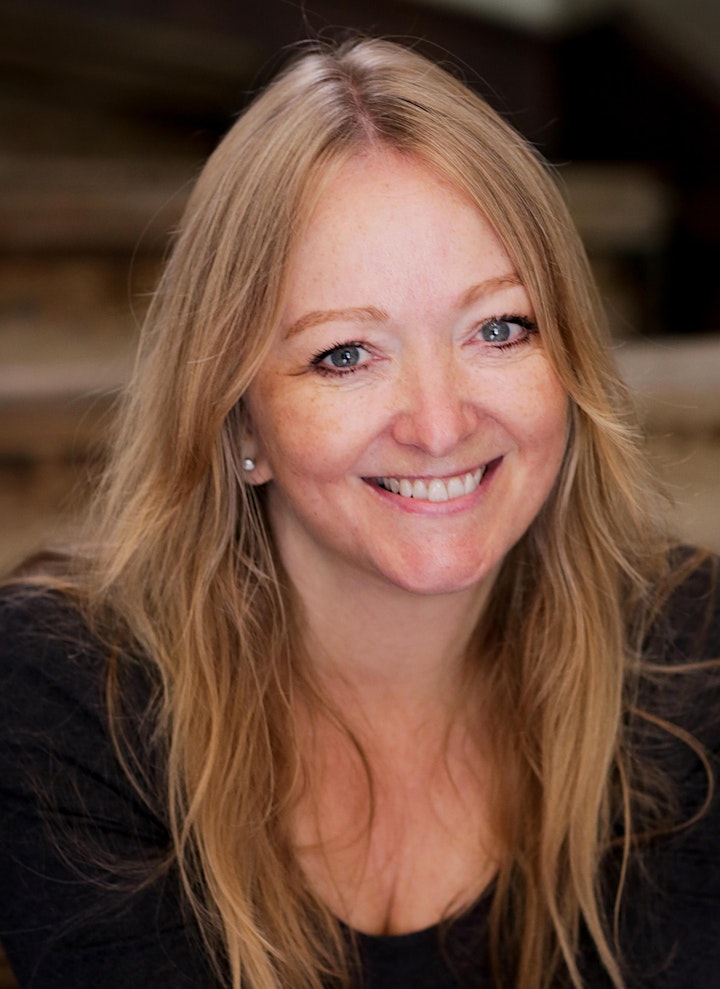 CARA HUNTER is the author of the Sunday Times bestselling crime novels featuring DI Adam Fawley and his Oxford-based police team. Her books have sold over a million copies in the UK alone, and been translated into 23 languages so far. Her fourth novel, No Way Out was selected by the Sunday Times as one of the 100 best crime novels since 1945. Her first novel Close to Home sold over half a million copies, was a Richard and Judy Book Club pick and was shortlisted for Crime Book of the Year in the British Book Awards 2019. The fifth book, The Whole Truth, published this year, is a Richard and Judy summer pick for 2021. The TV rights to the series have been acquired by the Fremantle group.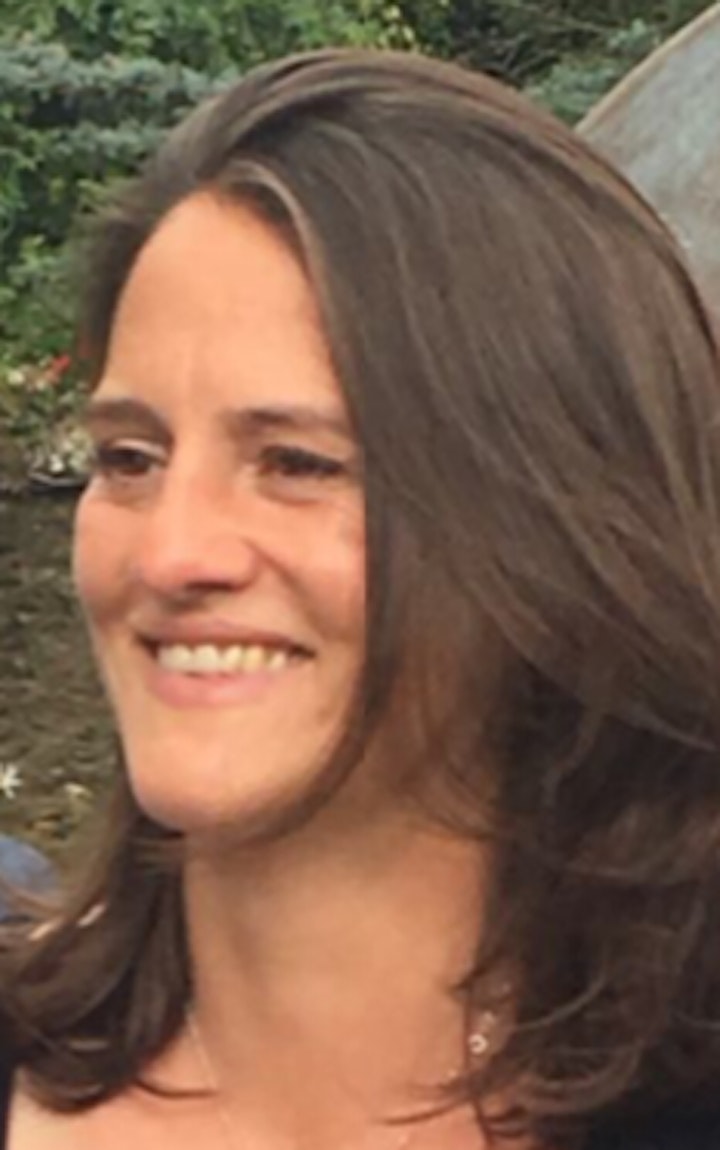 HARRIET QUERALT combines a lifetime of teaching English with experience on the local literary scene, both in book retail and as an interviewer at festivals and other events.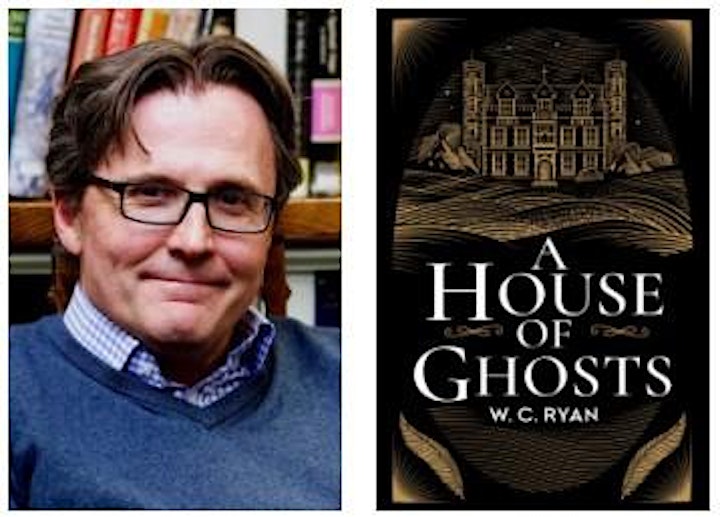 WILLIAM RYAN is the Irish author of five novels, including the Captain Korolev series set in 1930s Moscow. They have been shortlisted for numerous awards, including the Irish Fiction Award, the Theakstons Crime Novel of the Year, the Endeavour Historical Gold Crown and the Crime Writers Association's Steel, Historical and New Blood Daggers. His latest novel, A House of Ghosts, set in 1917, has been described as 'an atmospheric, hugely entertaining mystery that offers all the pleasures of a classic ghost story – with an appealing dash of romance'. William lives in London and is a licensed mudlarker and keen cyclist. Not both at the same time.
william-ryan.com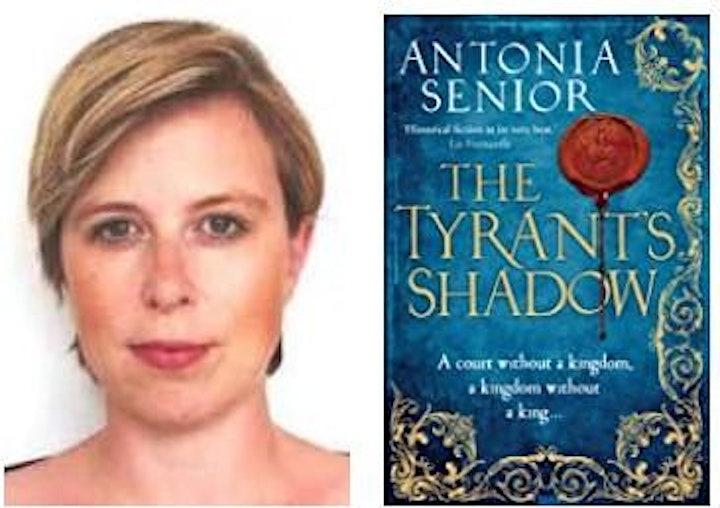 ANTONIA SENIOR is a writer and journalist. She has published two novels set during the English Civil War, and one in twelfth Century Scotland. The latest is The Tyrant's Shadow. Antonia also reviews historical fiction for The Times.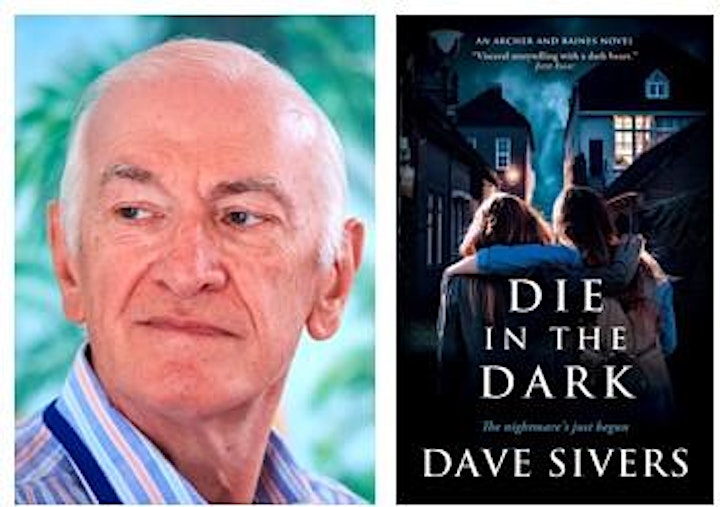 DAVE SIVERS is a BeaconLit founder. His popular crime series featuring detectives Lizzie Archer and Dan Baines is set in Buckinghamshire's Aylesbury Vale. His latest novel, Die in the Dark, is the sixth in the series. In Ink, published in 2020, introduced DI Nathan Quarrel in the start of a new series set in West Hertfordshire. Dave is also a scriptwriter and lyricist.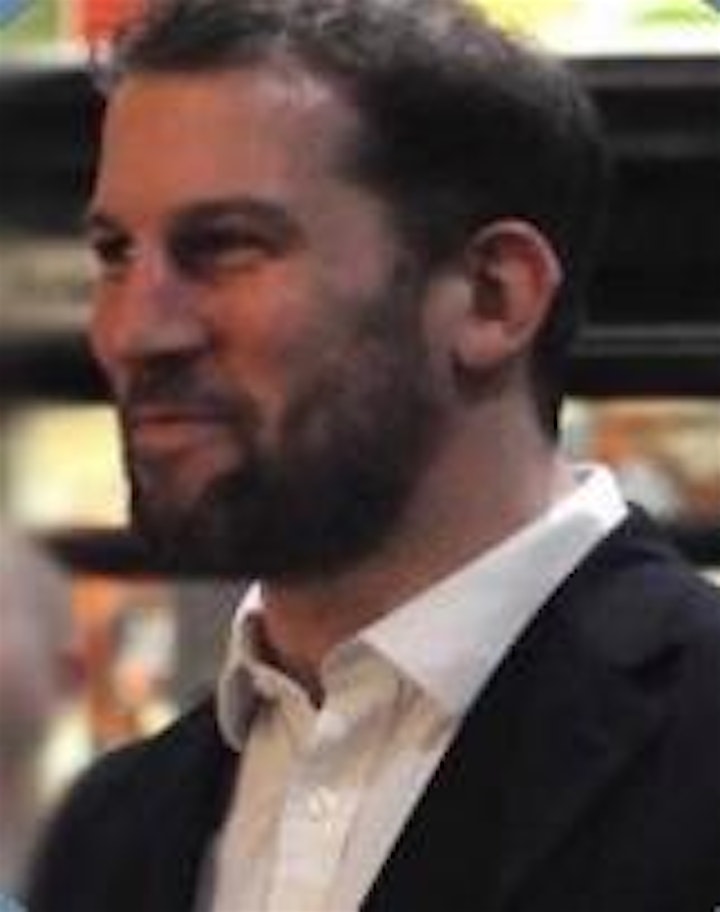 ANDREW THOMPSON joined Thames Valley Police in 2000 and has worked across both the urban and rural areas of Buckinghamshire and Oxfordshire. Currently a Detective Inspector, he has spent the last two decades working in various roles including uniformed response, custody, neighbourhood policing, CID and Public Protection within the realm of Domestic abuse.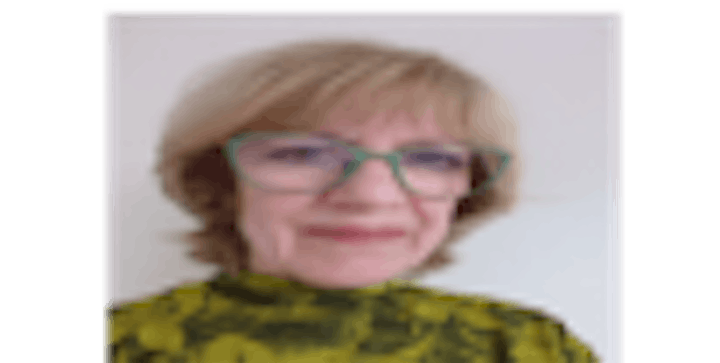 Sandra's freelance articles, interviews and reviews have been published in a wide range of national magazines including Country Life, The Lady and The Chap, as well as regularly featuring in regional publications. Sandra is also a ghostwriter, creative writing tutor, editor, proofreader and competition judge. She lives in Buckinghamshire and is delighted to be returning to this year's BeaconLit.
TheCurrentMrsSmith.co.uk