Sands Films Cinema Club and ARCC: in person presentation of BEANPOLE
About this event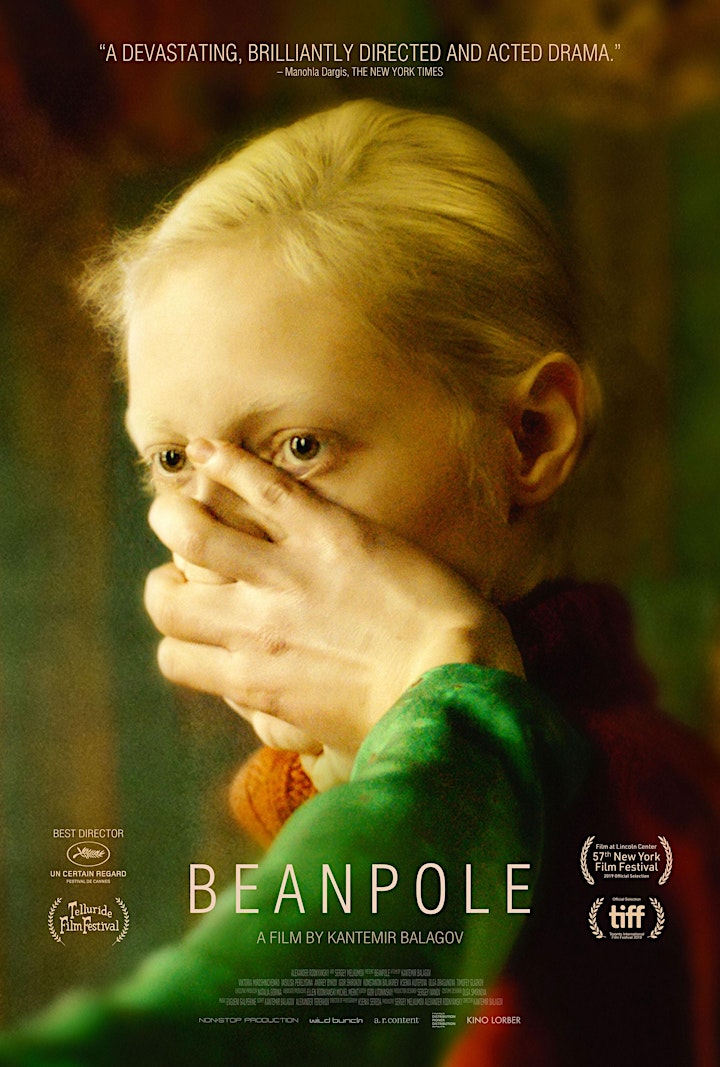 This film presentation is made in collaboration with ARCC, Anglo Russian Culture Club.
On this page you can make reservation for tickets to watch in person at Sands Films
Inspired by the oral histories of Soviet war veterans compiled by Nobel Prize-winner Svetlana Alexievich in her 1985 book, The Unwomanly Face of War, Balagov strove to portray the criminally underrepresented experiences of female soldiers grappling with post-traumatic stress disorder. Not only is "Beanpole" one of the first essential cinematic works released in recent years, it is also among the most involving character studies in recent memory, bringing us so deeply into the psyches of its heroines that we find ourselves trembling along with them every time they are shaken to the core. 
Matt Fagerholm
Organiser of BEANPOLE (In person Tickets)