Description
A FULL DAY WORKSHOP FOR MEN WHO WANT TO BREAK THROUGH THEIR BARRIERS AND START CREATING THE LIFE THEY WANT.


IS THIS YOU?
You are a man who has a lot to offer but somehow you find yourself stuck in many areas of your life. Something is holding you back.
Is it your job?
Is it that you are too busy?
Is it that no matter how many people surround you you still feel alone?
It it that you don't have anyone to bounce your ideas with?
Is it your relationship? Or maybe lack of relationship?
Is it that you don't know what you want to create in life?
Or maybe you do, but you have given up because it feels too big or too scary?
ARE YOU READY TO GET ON THE PATH THAT LEADS TO THE LIFE YOU WANT?
This full day workshop is an invitation for you to:
Be more confident to share yourself and connect with people on deeper levels.

Discover the courage that will enable you to go for what you want with no shame

Be in tune with yourself and with your power

Unleash the creativity and self expression you carry inside

Create deep sense of brotherhood with other men

Connect with women and create meaningful intimate relationships
By the end of the day the way you see the world will change for the better and you will have the tools that you need in order to discover your purpose in life, enjoy deep connections with people and create THE LIFE THAT YOU WANT.
---
'Thank you for bringing me back to myself. Still buzzing. In awe. And still smiling.' - C. CARLIN.
---



The day includes the 4 ingredients you need to make the powerful shift you want in your life:
The right people
You will be surrounded by likeminded men who are committed to growth and depth. You will all be challenged to bring the best out of each other throughout the day.
The right tools
You will learn to use your body and your mind in the most efficient way for your growth. We will also use drumming which will guide you to powerful assets inside yourself that you don't normally have access to.
The right environment
You'll spend the whole day in an perfectly insulated studio that will allow you to dive deep and find the answers you are looking for through conversations, movement and drumming.
The right teacher
Yaron Engler is an experienced men's coach and a world class musician who has helped many clients get clarity of purpose, better sex life, deep intimate relationships and financial growth.
---


'I feel on purpose, much more confident to share myself and to connect with people, more in tune with myself and more powerful.' - ED TROTTER


---
LIMITED TO 20 PARTICIPANTS.
For more information about other programs and 1-2-1 coaching with Yaron visit www.yaronengler.com
---
'Since first meeting and working with Yaron my life has improved dramatically. I have become a better, truer, loving human. I have developed a focus and purpose which I had not given much thought about before and I now feel challenged and excited in a positive way. As a result my relationship with my wife has become stronger and this has led to a more loving and respectful union.
Yaron challenges me in a way that always leads me onto a better path. Whenever I put the ideas from our sessions in place things start to improve and I receive greater clarity, focus and calmness. I am now happier with who I am and with what I have achieved so far in my life and I feel a great excitement about how my life will develop and change in the future.' -

RONAN MCKEE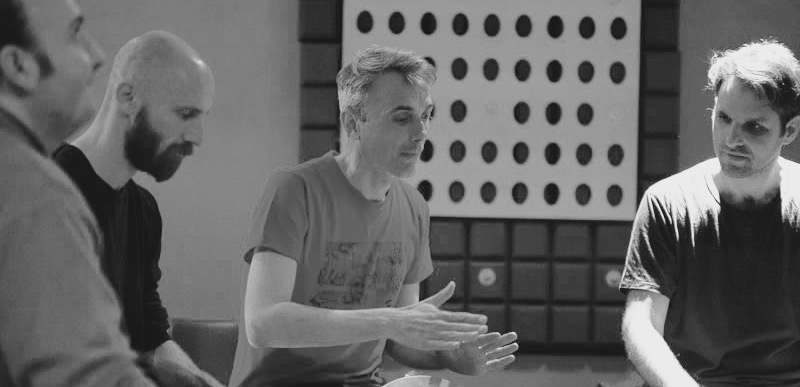 LIMITED TO 20 PARTICIPANTS.