Description
Beatcheck HQ return to the Craufurd, busting out the biggest & freshest hip hop vibes this November. Join us as we inject that old skool classic sound in to Milton Keynes with the phenomenal, world renowned, show stopping - Abdominal & Format!
DJ Format and Abdominal just can't stay away from touring the UK! After another incredibly successful tour earlier this year, the infamous hip hop duo head out once again to showcase their very first full-length album together, 'Still Hungry'
We know you'll love their fresh cuts, so come bounce with us this November!
Support TBC (But not to disappoint!)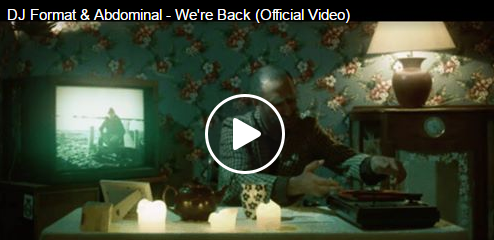 Organiser of Beatcheck present DJ Format and Abdominal Live - STILL HUNGRY UK TOUR PT.II
Beatcheck injects life into Milton Keynes's hidden cultural scene, guiding lost souls toward the love, life and lunacy that exists in our concrete jungle; and redirecting misguided beings towards a bright, happy culturally-educated city life.
Beatcheck aims to show Milton Keynes that deep dark and dirty is better than cheap, quick and nasty and convinces everyone to get deep, down and dirty with us in our caravan of love.