Description
A promenade performance through Wood Green
Devised by young people
Starting at Collage Artspace 4, The Library Mall
191 High Street, Wood Green N22 6DZ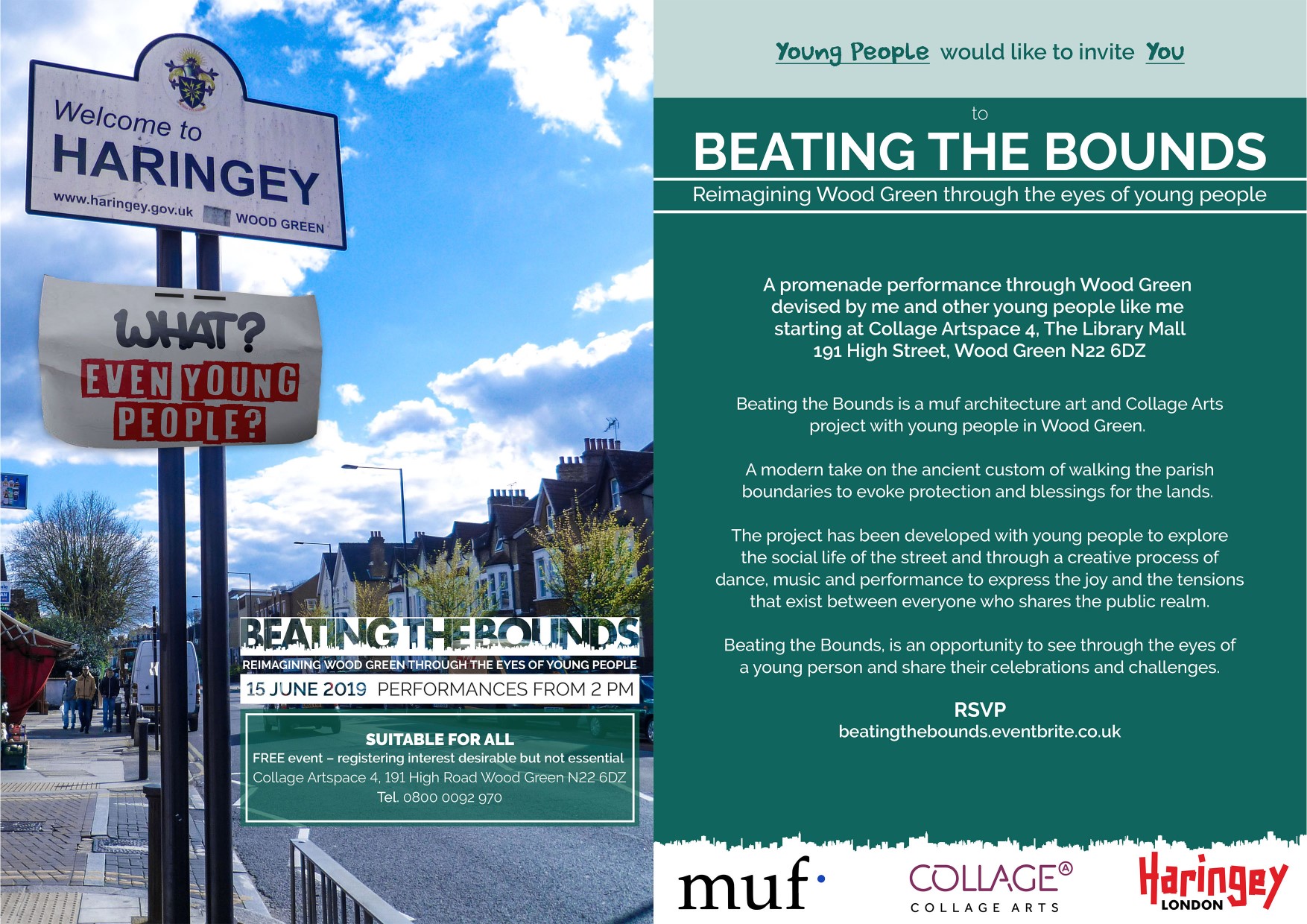 MORE INFO:
Beating the Bounds is a muf architecture art and Collage Arts project with young people in Wood Green.
A modern take on the ancient custom of walking the parish boundaries to evoke protection and blessings for the lands.
The project has been developed with young people to explore the social life of the street and through a creative process of dance, music and performance to express the joy and the tensions that exist between everyone who shares the public realm.
Beating the Bounds, is an opportunity to see through the eyes of a young person and share their celebrations and challenges.
RSVP
beatingthebounds.eventbrite.co.uk
0800 0092 970