Description
To coincide with our latest Beauty Futures report, this afternoon event will look at the impact of new and emerging trends in the sector on consumer thinking, product development and brand strategy over the next 3–5 years.
Click here to watch a clip from our Beauty Futures Forum 2011, Salon of the Senses.
Agenda
12:00pm–1:00pm – Registration and our top 10 beauty trends for 2014 unveiled in our early autumn Scensorama.
'Beauty is not just skin deep – it involves all five of the senses. The majority of brands, however, manage three out of the five at most, or two,' says The Future Laboratory co-founder Martin Raymond.
'But in our Scensorama we have set ourselves the task of communicating beauty using all six senses – the five we know about, and that additional sense that has yet to be defined – the one that stimulates our love of music, poetry, art, culture and all things spiritual.'
The Scensorama: a place, time, moment, mood and spirit chamber of the mind, body and soul.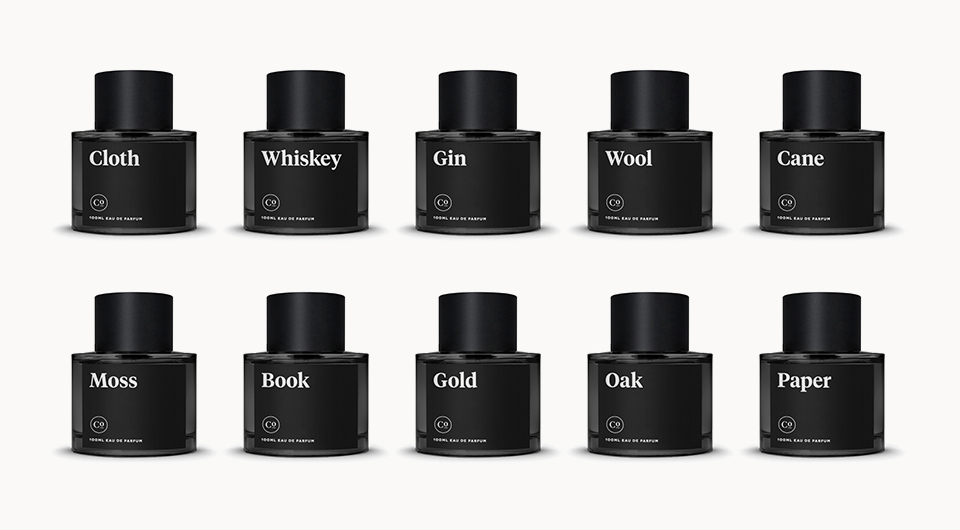 1:00pm–1:10pm – Introduction and Overview
The Future Laboratory co-founders Chris Sanderson and Martin Raymond outline the key issues, insights and industry concerns to be explored throughout the day.
1:10pm–1:40pm – Market Overview
The 21st-century beauty consumer, the rise of whole beauty behaviour, how and why beauty is becoming hyper-personalised and bespoke, male beauty futures, female beauty futures, the rising influence of high-tech concierges, and new and emerging Chinese and Southeast Asian brands.
1:40pm–2:05pm – In Conversation I: Gina Ritchie, head of buying and merchandising of beauty at Liberty, talks to The Future Laboratory co-founder Chris Sanderson about rewriting the rules of department store beauty.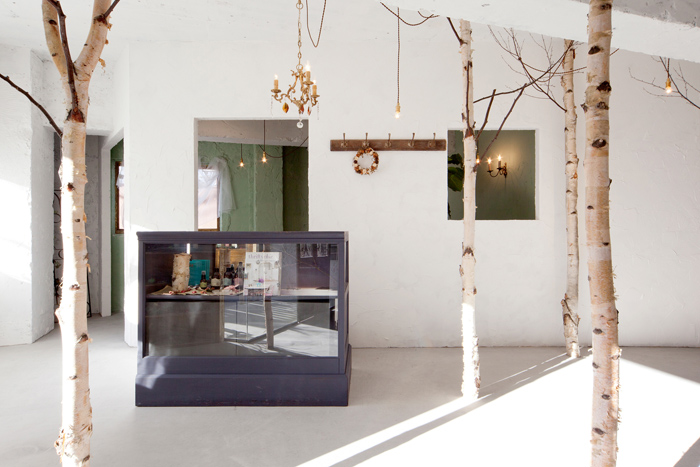 2:05pm–2:35pm – Beauty Trends Rising
In this section of our half-day event we look at emerging trends such as Intergalactic Beauty (new sci-fi and space-inspired beauty taking its cue from the widespread fascination with all things scientific); Beaut-Camp Beauty (new sports and beauty hybrids); Nomad Beauty (new vending machines, taxi retail and moving beauty shopping concepts for beauty on the go); White Goods Redux (the new-look, hip brands redefining basics); Genderless Beauty (new products being introduced, from scents to moisturisers, free of gender branding); Localist Beauty (brands tailoring their offer to Asia, Africa and India with new products).
2:35pm–3:05pm – Beauty Tea Break
3:05pm–3:30pm – In Conversation II: Alex Epstein, founder of recently launched personalised haircare start-up Concoction, speaks to The Future Laboratory co-founder Martin Raymond about blending mixology with haircare to create an entirely new category of product.
3:30pm–4:00pm – Innovate
We identify the new, next and most innovative brands reshaping the industry for 2013. Case studies include: We See Beauty (the curated beauty e-tailer platform dedicated to helping local charities and worker collectives); Harvey Nichols Beauty Bazaar (beauty mecca, from service to niche brands, and beauty store as hangout); Concoction (a revelation in bespoke haircare – users select oils, scents and a base for their perfect haircare package online and have it sent in a tailored box to their door); The Scent of Space, an exploratory event held by olfactory artists Scratch + Sniff investigating the scent of space (avant-garde beauty meets Re-enlightenment); Commodity Scent Tailoring (bespoke online concierge, beautifully executed).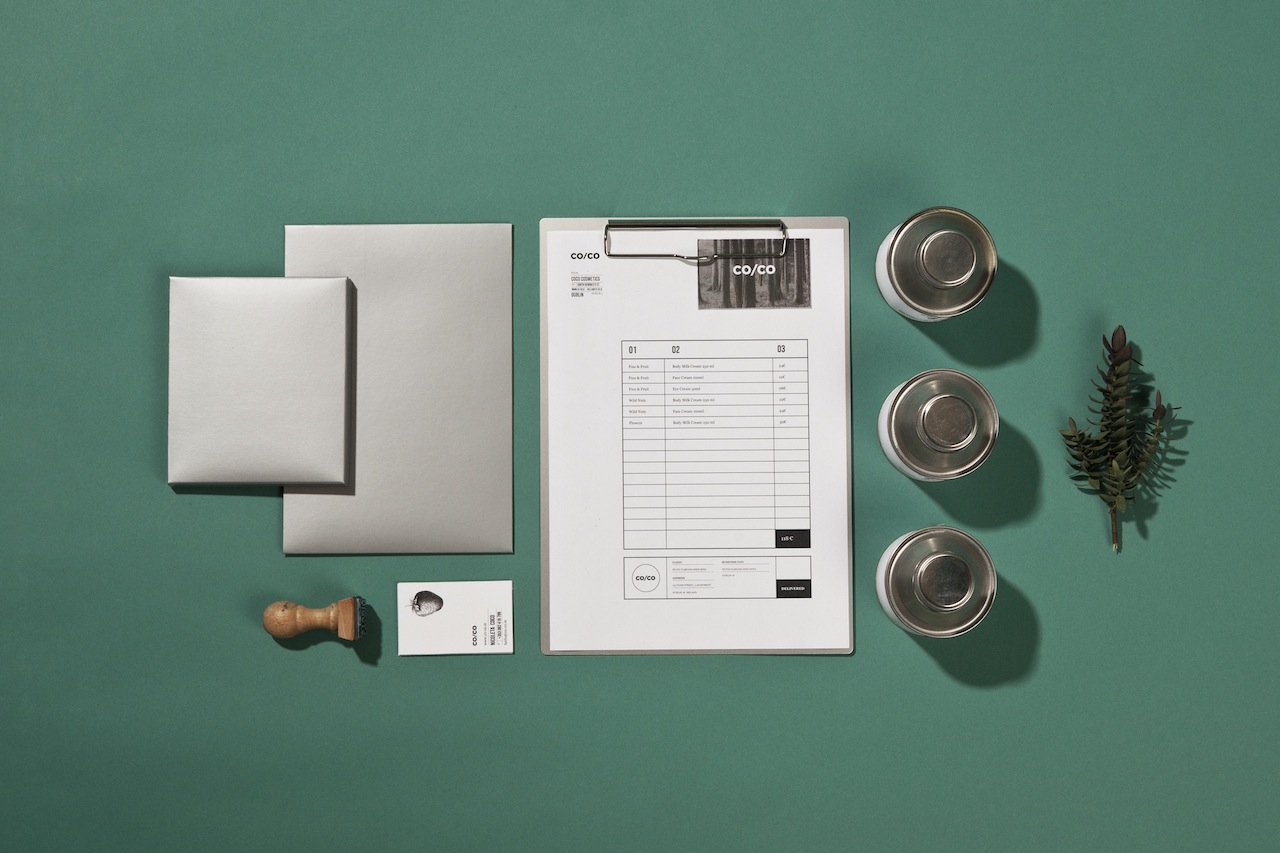 4:00pm–4:25pm – In conversation III: As Jo Malone prepares to launch her first Jo Loves boutique in London's Belgravia, she joins LS:N Global editor-in-chief Martin Raymond to talk about the future of scents, scent retail and scent empires part 2.
4:25pm–4.40pm – New Beauty Consumers
4:40pm–4:50 pm – Beauty Showcase
Our top 10 beauty interiors for 2014.
4:50pm–5:10pm – In conversation IV: Alexia Inge, co–founder of leading curated beauty e–tailer Cult Beauty, talks to LS:N Global editor Lucie Greene about turning cult brands into bestsellers without losing their niche market appeal.
5:10pm–5:30pm – Toolkits and Conclusions
5:30pm–6:00pm – The Laurent-Perrier Beauty Balm Half Hour
A chance to drink merrily and chat happily (or critically) to the LS:N Global team about the key issues covered in our action-packed afternoon.
Our speaker line-up – or the stuff they don't tell you in their biographies.
All of our speakers have one thing in common – they are innovators in their field. They are men and women with the kind of insights and instincts about the industry that make us sit up and take notice.
Many of them are LS:N Global regulars – called on for their advice, insider knowledge, and canny understanding of new and next trends set to go viral. We have them for 20 minutes each, a precious amount of time that allows us to ask only five questions. If you want to ask a question, please email it to Lucie@lsnglobal.com, or let us know on the day, and we can make sure you get to speak to some of the best, and most innovative names in the business.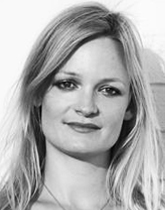 ALEXIA INGE, CO-FOUNDER OF CULT BEAUTY
Cult Beauty has become the go-to site online for beauty lovers seeking cherry-picked, curated beauty must-haves since it was launched in 2008, and that in many ways is down to the vision of its co-founder Alexia Inge. The site – known for its selection of insider beauty brands – has won a string of awards, including the Good Web Guide's Retail Website of the Year in 2012 and one of the top 50 sites online according to Vogue's Edit, and established itself as an authoritative beauty guide. Former model and journalist Alexia launched Cult Beauty with partner Jessica DeLuca. She joins us to talk about online beauty, the need to know e-commerce and the power of beauty curation.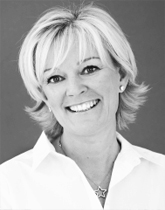 JO MALONE, FOUNDER OF JO LOVES, MBE
As founder of her own epoymoujs, global fragrance phenomenon' Jo Malone's reputation precedes her. Jo Malone fragrances (now owned by Estee Lauder Companies) has transformed the way we buy fragrances. Now she's working on her second hit: Jo Loves. The fragrance brand, focussed on beautifully crafted pairings and quality core ingredients, is already the subject of industry buzz. As Jo prepares to launch her first Jo Loves boutique in London's belgravia, she joins us to talk about the future of scents, scent retail, and scent empires part 2.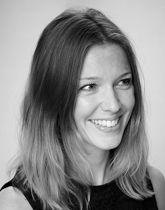 GINA RITCHIE, HEAD OF BUYING & MERCHANDISING OF BEAUTY AT LIBERTY

Gina has worked with Managing Director Ed Burstell to transform Liberty's beauty department into the mecca it is now. Prior to joining Liberty, Gina was Beauty Apothecary Buyer at Harrods, and before that worked as a buyer for QVC, and BECCA Cosmetics. She also worked as a beauty buyer at Harvey Nichols and was part of the team that opened the Edinburgh, Birmingham, Manchester and Dublin stores. At Liberty, Gina has established the iconic store's beauty department as a hub for independent, hard-to-find and specialist brands, as well as a best-in-show for personal service and creative merchandising.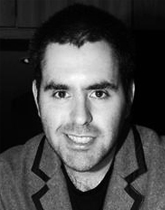 ALEX EPSTEIN, FOUNDER OF CONCOCTION
Every now and again, a new beauty concept is launched that is so in tune with consumers' needs and aspirations, and so expertly executed, that we have to tell everyone about it immediately. Concoction, a bespoke online haircare brand founded by Alex Epstein and launched earlier this year, enables visitors to create their ultimate haircare package with its Mixology Technology through a series of questionnaires. The site – loud, vibrant and fun – is pitch perfect for consumers seeking accessible personalisation and is already attracting industry buzz, not least from Selfridges, which is opening a ShampYou store with Concoction later this year. A former communications executive, Alex joins us to talk about haircare, and why it is his mission to 'make things personal'.