Actions and Detail Panel
Beauty in Dubai 2017
Fri, 12 May 2017, 08:30 – Wed, 17 May 2017, 12:00 GST
Description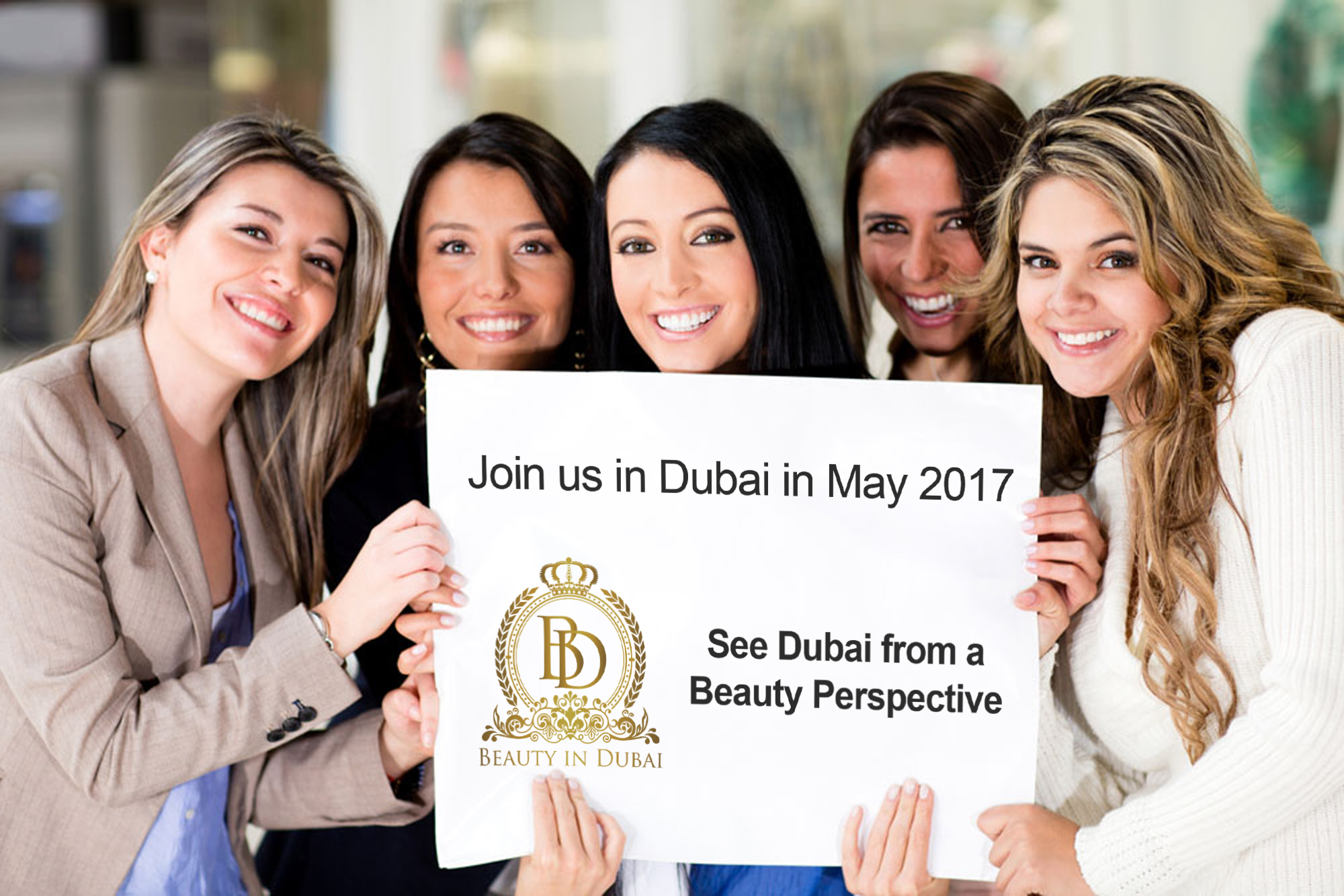 Beauty in Dubai
"Experience Dubai from a Beauty Perspective"
A travel brand created by Celebrity Creations Management
Beauty in Dubai is a 5-day trip to Dubai UAE to include:
Return Flights to Dubai

Accommodation

3-day Pass to BeautyWorld Middle East

The Ankh Place 'Beauty Within' Experience

Celebrity Creations Management networking evenings
Join us from 12th May 2017 - 17th May 2017 for 'Beauty in Dubai'
A 5-day retreat travel package created for a like-minded mix of beauty professionals, beauty students and inner and outer beauty seekers.
Guests will be taken on a beautiful journey where they will be encouraged to explore both their inner and outer beauty across 5-days of planned activities.
The Outer Beauty Experience:
Guests OUTER Beauty will be explored with 3-days of attendance to 'BeautyWorld Middle East'; the most popular international trade fair for beauty and 'the wider region's premier trade and networking event for beauty, hair, fragrance, machinery, packaging, raw materials and well-being' at the Dubai Exhibition Centre. Showcasing new and innovative brands trading in hair, beauty, aesthetics, wellness and perfumeries. Exhibitors at this event travel into Dubai from across the globe to trade and build lasting relationships with consumers and clients alike, alongside networking opportunities, workshops, keynote speakers, wholesale prices, discounts and more!
The 21st edition welcomed over 37,000 visitors from 131 countries and featured over 1,500 exhibitors from 59 countries. BeautyWorld Middle East's influence has spread not only across the Middle East and Africa plus the Indian subcontinent, but has gone well beyond, offering thousands of influential trade buyers the latest beauty trends and exciting new opportunities for their businesses with a packed schedule of workshops, conferences, competitions, and educational features.
The Inner Beauty Experience:
For each edition of 'Beauty in Dubai' we team up with a selected wellness company to deliver our guests a quality inner beauty experience. We are proud to announce that for this edition of Beauty in Dubai we will work in association with ANKH Place; a wellness hub based in London, to bring guests their INNER beauty experience. ANKH Place will be taking guests on a wonderful journey of peace and enlightenment, assisting guests in re-discovering their inner beauty with a unique experience consisting of a variety of group and one-to-one relaxation sessions, massage therapies, reiki practice and morning meditations.


The BENFITS of Beauty in Dubai for you
Beauty in Dubai is the only group networking package of its kind flying guests into Dubai from around the world for this wonderful exhibition and retreat experience. The Beauty in Dubai Package is highly competitive and affordable with great instalment payment packages available on early bookings. This allowing guests to spread the cost of booking should they need to plan ahead. Our professional London team are available throughout the Beauty in Dubai experience to advise and assist guests with any enquiries out in Dubai and to provide a positively memorable experience for all.
Whether you are an established business, a franchise, a startup, a beauty student or someone who simply wants to explore a new path in beauty - this trip will surely open up your eyes to the opportunities and possibilities available within the Beauty, Hair, Perfumeries, aesthetics industries and more out in the UAE and even wider spread, internationally.
Attending 'Beauty in Dubai' will provide you with the best opportunity to take a time-out for yourself (while still having a business focus) and to begin working on yourself as a whole; catering to all areas of who you are - your mind, your body and your spirit. During the 'Beauty in Dubai' Experience you will REFRESH with ANKH Place, NETWORK with Celebrity Creations Management's exclusive networking nights, and GROW YOUR BEAUTY BUSINESS PERSPECTIVE with the great mix of conferences, buying opportunities, educational aspects and more provided at BeautyWorld Middle East 2017.
The ANKH Place 'Beauty Within' experience includes:
Morning Meditation & Relaxation Sessions with Mavis Wenham of ANKH Place
Group Workshop: "Relax and Unwind from Head to Toe" with ANKH Place
"How to introduce meditation into your daily routine" with ANKH Place
One Massage Session Per Guest from an ANKH Place Practitioner
Special Meditation Session at a designated meditation spot in Dubai
Benefits of the ANKH Place 'Beauty Within' experience include:
Learn how to live a more peaceful and stress-free life through meditation
Know your inner beauty in a world that mainly focuses on the exterior
Re-connect with who you really are inside and build new relationships
Learn the art of meditation and discover how it can help you live better
When is the next Beauty in Dubai trip?
12th May 2017 - 17th May 2017
To find out more about the forthcoming Beauty in Dubai trip please contact:
AskBeautyInDubai@gmail.com
To exhibit at BeautyWorld Middle East and find out more about their available exhibitors packages contact Celebrity Creations Management for assistance -

CLICK HERE