Description


Black History Studies presents the 'Breaking The Legacy Film Festival'
IMAGE

Beauty Is.. (2014)
By Toyin Agbetu
Duration: 123 minutes
Genre: Documentary
Trailer: https://youtu.be/n4_dGjxNBo0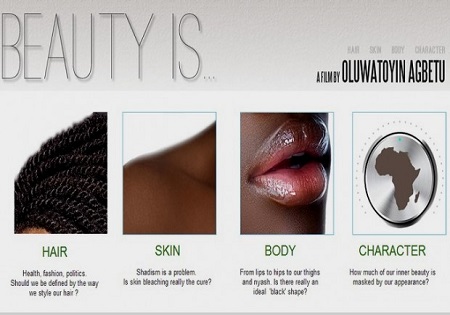 Beauty Is... the film by community educator and guerrilla film maker Toyin Agbetu asks 'what is beauty?' and examines the answer from a philosophical position through discussions on hair, skin shade, body image and character.
It's a serious, yet often humorous cross between Chris Rock's "Good Hair" and Bill Duke/D. Channsin Berry's "Dark Girls" documentaries with some sensitive Oprah styled interviews mixed in.
The film explores the risks posed by chemical straighteners and skin bleaching, it shares insights on conditions like Vitiligo and Alopecia whilst discussing the impact of biased media on children and personal relationships.
Backed by a global campaign to challenge governments and the pharmaceutical industry, this is edutainment that may just change your life.
There will be a discussion after the screening

FOR ONE DATE ONLY!
THIS SCREENING IS NOT TO BE MISSED
BREAKING THE LEGACY FILM FESTIVAL
Breaking The Legacy Film Festival is a programme of screenings to observe the annual African Holocaust Remembrance Day held on 23 August. The screenings will highlight the history of Africa before and after enslavement, the impact and legacy of enslavement on African people and societies and examine the movement for reparations for historical injustices. The film festival will feature a mixture of feature films and documentaries. We will incorporate presentations and facilitate engaging post film discussions with audience members.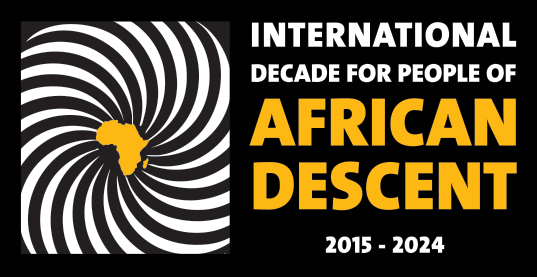 The International Decade for People of African Descent, proclaimed by General Assembly resolution 68/237 and to be observed from 2015 to 2024, provides a solid framework for the United Nations, Member States, civil society and all other relevant actors to join together with people of African descent and take effective measures for the implementation of the programme of activities in the spirit of recognition, justice and development.

It is also a unique opportunity to build on the International Year for People of African Descent, which was observed by the international community in 2011, and to further underline the important contribution made by people of African descent to our societies and to propose concrete measures to promote their full inclusion and to combat racism, racial discrimination, xenophobia and related intolerance.