About this Event
** October 29, 2019 Agenda **
7pm: Welcome by Felix Capital
7.05pm to 7.30pm: Fireside chat with Millie Kendall MBE (British Beauty Council) hosted by Emilie Spire
7.30pm to 8.00pm: Panel about "How to mix sustainability and beauty?" with William Brightman (UpCircle Beauty), Venetia Archer (Ruuby), Elsie Rutterford and Dominika Minarovic (Bybi) and moderated by Renee Parker (Amazon Luxury Beauty)
8.00pm to 9.00pm: networking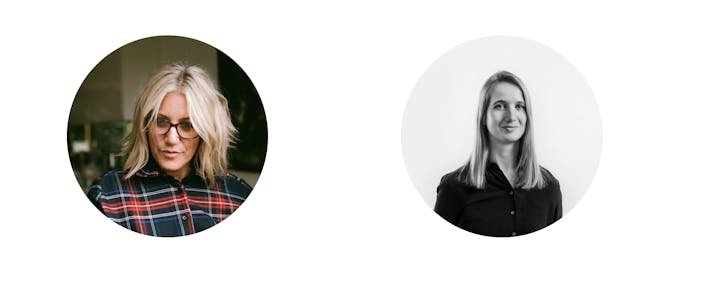 >> Fireside chat with Millie Kendall MBE hosted by Emilie Spire
During her career as a retail maven and brand creator Millie Kendall has been instrumental in the success of cult brands including Shu Uemura, Aveda, Tweezerman, L'Occitane and Ruby & Millie. In 2007 Millie was awarded an MBE for services to the cosmetics industry.
This year sees the launch of the British Beauty Council (BBC) which Millie co-founded with Anna-Marie Solowij and Kate Shapland. The BBC is a new and independent industry body which exists to raise the profile of the beauty industry. Millie holds the role of CEO on the executive board alongside an exceptional group of industry changemakers committed, to developing excellence and growth in a sector that is a significant contributor to the British economy.
Emilie Spire is an Associate at Felix Capital, focusing on BeautyTech. Prior Felix, she spent 2 years at BlaBlaCar, a global long distance carpooling platform, as a Corporate Development Associate and then Operations Project Manager. She entered the tech world as Associate at Partech Ventures, a VC firm based in Paris.

>> A panel discussion moderated by Renee Parker: How to mix sustainability and beauty?
William Brightman is co-founder of UpCircle Beauty, alongside his sister Anna. UpCircle elevate leftover natural ingredients, bringing them back to life as beauty products your skin will love. Their innovative skincare line incorporates ingredients such as used coffee grounds and brewed chai tea spices that otherwise would end up in landfill. Following a rebrand from Optiat last year post their Dragons' Den appearance, UpCircle has plans to expand its product lines to incorporate new ingredients and to expand its global footprint.
Elsie Rutterford & Dominika Minarovic are the co-founders of BYBI and Clean Beauty Insiders. BYBI is a sustainable, efficacious skincare brand founded in 2017, distributed throughout the likes of Boots and Sephora with the aim of making ethical skincare accessible to the masses. Prior to BYBI, Elsie & Dominika were running Clean Beauty Insiders, a content platform and podcast dedicated to all things beauty, business and sustainability.
Named as one of the Forbes' 30 Under 30, Venetia Archer is the Founder & CEO of Ruuby, London's on-demand beauty bookings platform. A graduate of the University of Cambridge, Venetia began her career as a geopolitical risk analyst in the field of East African conflict, before she launched Ruuby in 2015. Ruuby's premium marketplace model now connects busy Londoners with an extensive community of freelance beauty therapists.
Renee Parker is currently the Senior Manager of Luxury Beauty for Amazon. Prior to that, she founded a prestige organic oils brand and published a science-focused beauty blog. Before joining the beauty industry, Renee pursued a decade-long career in banking and investing, at J.P. Morgan in New York and Deutsche Bank in London. She holds her Diploma in Cosmetic Science from the UK Society of Cosmetic Scientists, of which she is an active member. Renee earned her MBA from The Wharton School and a B.A. in International Relations from The College of William and Mary. She is a frequent panellist, Cosmoprof Judge and industry speaker.