About this Event
Beccy Owen & The Refuge are a brand new all-female collective. They released their debut album on the International Day for the Elimination of Violence Against Women.
Hear the song 'Safety First' HERE.
The word CHAOTICA (pronounced: 'kay-o'tick-a') was coined by Anäis Nin and alludes to a constant ebb and flow of emotional states. In the context of the new album the word aptly reflects Beccy's complicated, twenty-year experience of bipolar disorder.
The songs on the album deftly explore the shadowy sides of femininity and mental health, capturing both an earthy wit and an intoxicating dreaminess that not only bares witness to painful experiences but seeks to transcend them.
"Supple songwriting that is simultaneously elegant & forceful; weird & carnivalesque."
(Boff Whalley, songwriter & guitarist in Chumbawamba)
The band draw on a mouth-watering range of musical styles and influences, melding them into a bold, hypnotic sound that occasionally echoes a filmic approach, echoing the likes of the Clint Mansell soundtrack for Moon. There's obvious links to water here, too, both lyrically and musically; a tumult and sway that mirrors the rise and fall of waves to create a woozy throughline whilst offering up a range of atmospheric wonders.
Be it the embrace of a depressive episode in the anthemic In Through The Walls, the rollercoaster of severe mood swings in Scattershot, an exposure to too much information in the beautifully off-kilter Anemone, the sensual stormfront of impending mania in Ceridwen Speaks, the threat of violence many women continue to experience in the swaggering Safety First, or the significance of support and compassion in order to get and stay well (Tawny Maker), the album explores a range of emotions and and states.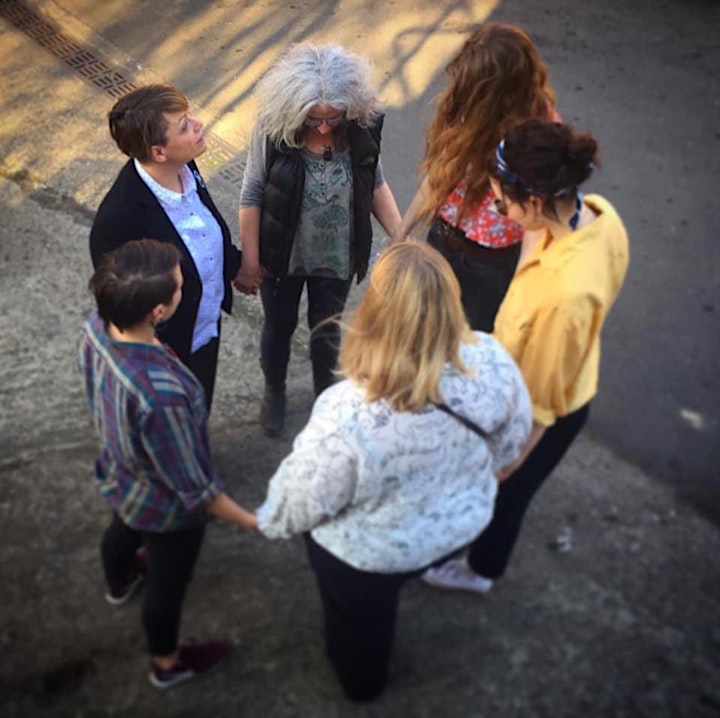 Written and demoed by Beccy between 2017 to 2019, CHAOTICA was recorded in Byker, Newcastle in April 2019 over eight consecutive days. The week began with heavy snow alongside the promise of fresh collaboration, and culminated in the blossoming of deep friendships via a sweltering heat wave, all of which helped to foster the powder keg of musical riches found on CHAOTICA. Beccy says of the process:
"Nothing about making this record has been straightforward. We've made it on a pittance and relied on a lot of pay-it-forward generosity, but I think it's already been full of light for all of us involved. I suppose I never expected a concept album about bipolar, sex, misogyny, shame, suicidal ideation and survival to be anything but a little…complex! Not least because my symptoms didn't suddenly stop because I decided to make a record about it all. Still, I think it might be the best thing I've done with the most incredible band mates."
Originally intended as a laptop-based solo project, it quickly became apparent that the music was crying out for company. First off Beccy invited producer and sound engineer Julie Bartley to be involved as co-producer, swiftly followed by Beci Eden (drums), Fran Knowles (drums) and Katy Trigger (electric and double bass), a dynamic trio who formed the band's formidable rhythm section. The collective expanded further with the arrival of Jenny Hoy (vibraphone & percussion), Jessie Howard (electric guitar) and Gayle Roberts (strings), and continued to grow with the addition of photographer Casey Orr, who shot the album artwork, and choreographer Nadia Iftkhar (Company of Others), who is currently working with the band to create a music video for the song Safety First.
CHAOTICA is a sophisticated and potent monument to the fluidity of trauma and triumph that will resonate with many listeners. The eight tracks are in turn hypnotic, playful, weird, beautiful and decidedly jarring in places, and all the better for it.
Beccy is well known in Leeds as a singer, songwriter, theatre maker, choir leader and all round inspiration. The Live At All Hallows team were excited that a chance encounter at DeerShed festival led to us hosting this Leeds gig for her and The Refuge.
We're also excited to announce that the support for this gig is Musumba.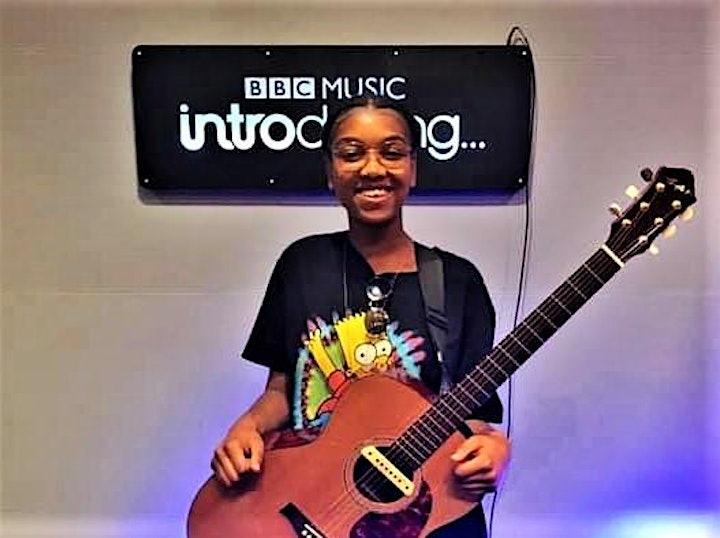 Musumba is a 16-year-old singer-songwriter of Congolese heritage from Bradford who writes lyrics, plays piano and guitar and sings. She describes her art as a fusion of African rhythms with contemporary feminist lyrics, R'n'B vocals and rap. Since releasing her début single in June 2019, she has been played multiple times by BBC Introducing, Radio Leeds, Radio 6 Music, Radio 1Xtra and local community radio. In late 2018 she opened for Mercury Prize-nominated Kate Tempest at the Women of the World Festival in Bradford. Since then she has performed at events including Leeds West Indian Festival, Saltaire Festival and Bradford's Speakers' Corner, and in October 2019 she was the first under 16 to be invited perform at BBC Music Introducing Live in London. She's currently balancing plans to release several professionally recorded singles during 2020 with studying for her GCSEs. We've a feeling she's going places and we're made up she's agreed to support Beccy for us.
Tickets available in advance online here and will be at at Jumbo Records nearer the time. Standard advance tickets £10 (plus booking fees), limited number of low income tickets available online in advance only £8 (plus booking fees). Tickets on the door £12 (cash only, ditto for the bar!). Doors for the gig open at 745pm along with the Live At All Hallows bar, music likely to start at around 815pm.