Happy Hour welcomes Richard Cross to share his expertise on all things retail! A do not miss event!
About this event
Richard Cross is a retail expert, investor, turnaround specialist, an award winning entrepreneur, key note speaker, best selling author and highly experienced owner of small retail businesses and senior exec in major retail corporates.

He has helped grow retailers such as Selfridges and Jack Wills along with many others world wide. Richard's passion is to help independent retailers to achieve their personal and business goals through his retail training methodologies and to prove that retail is alive and well.

Richard has kindly offered to host a Happy Hour for ShopAppy businesses on October 14th from 6:30-7:30pm. This is an incredible opportunity for business owners to ask questions and to learn from a leading expert in the industry!

Richard has kindly offered to give each business who attends a free downloadable version of his latest best selling book- 'Become a Retail Pioneer' which covers:

Understanding why the next few years will be the best time to be an independent retailer
Growing your business online and in-store
Attract and retain customers easily who are perfect for your business
Develop a vision for your brand that will inspire your people, suppliers and customers
Learn how to market your business
Build strategies around your product range that compliments your brand
Recruit people who are great at their jobs and won't want to leave
How to train your sales staff to sell more and more

Don't miss this event!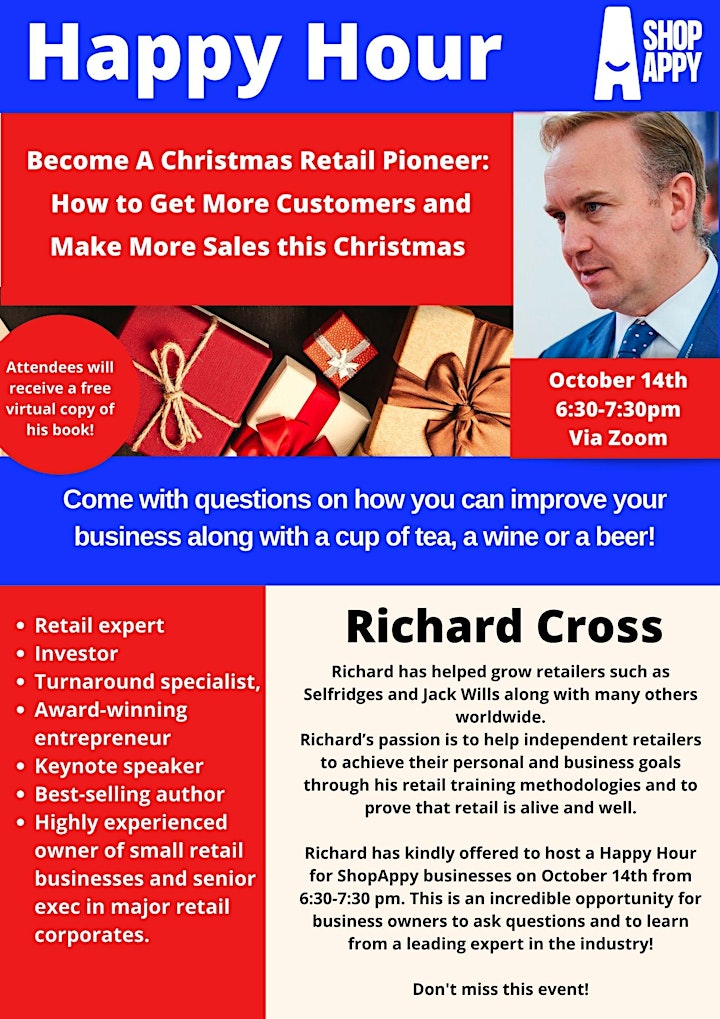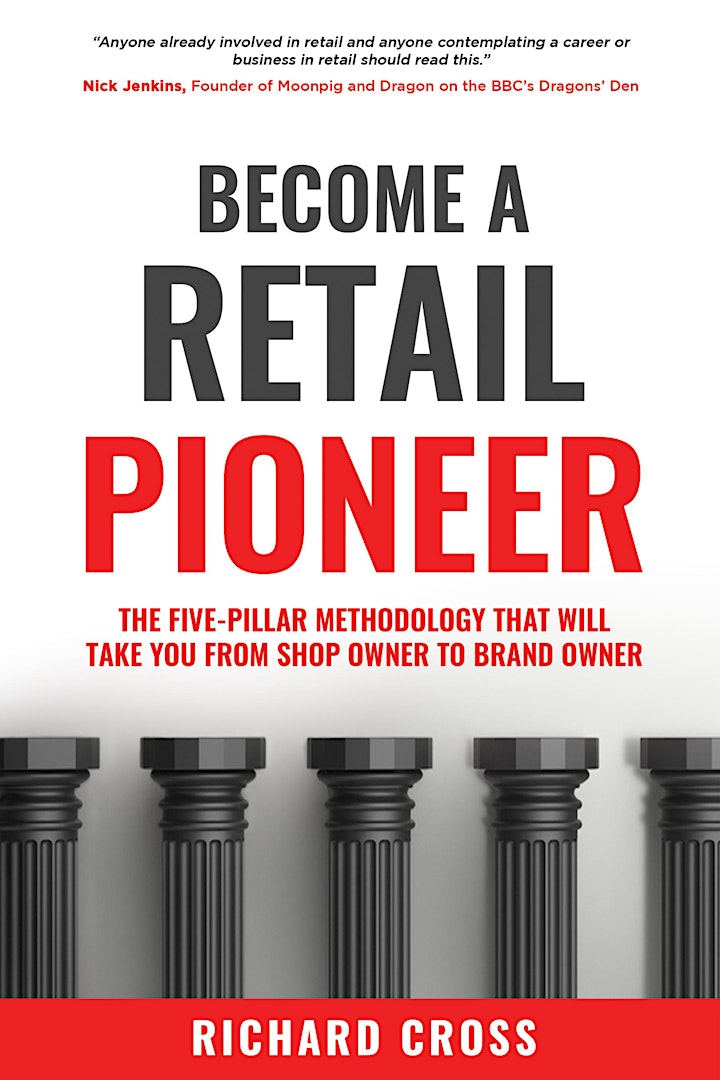 Organiser of Become A Christmas Retail Pioneer : How to Get More Customers and Make More
ShopAppy is a social enterprise supporting local shops and businesses. We think more people should shop local, we make it easier for people to see why they should. ShopAppy provides a shop local campaign, a unified shop window in each town for all the shops, services and market stalls. ShopAppy makes it easier for local residents and visitors to browse local businesses, book local services and buy local products easily online.